If there's one thing the COVID-19 pandemic has taught Noemi Ryhner, it's how to take uncertainty in stride.
"Every setback that an athlete has to endure makes you stronger for the future," said the 20-year-old Swiss forward. "You can learn something out of every situation and you can take something with you into the future."
Having endured several season altering injuries and the cancellation of significant competitions due to COVID-19, Ryhner is no stranger to setbacks. However, she is focused on doing what she can to further her career, a mindset similar that drives the Swiss women's national team program.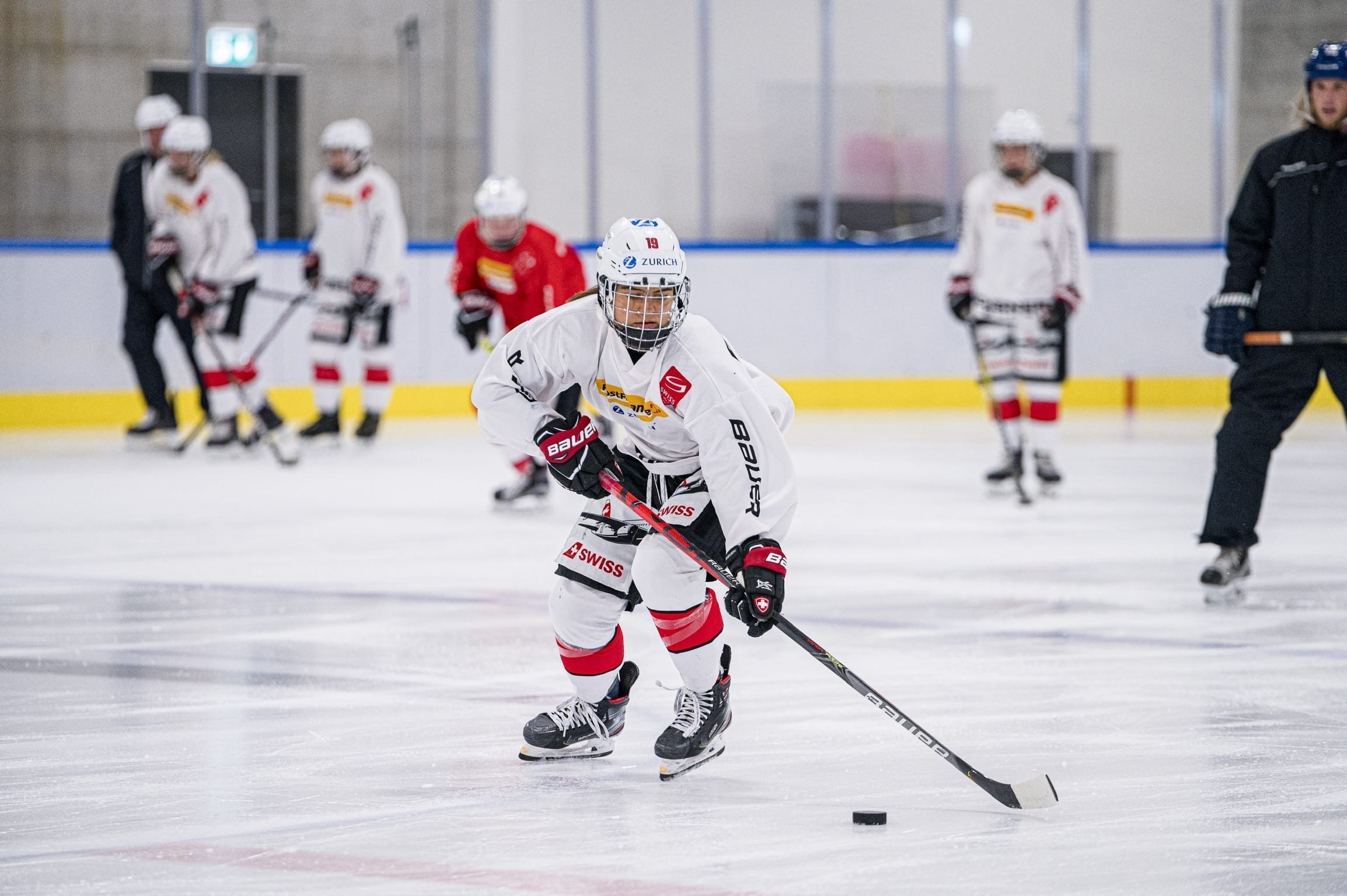 The crowning achievement of Switzerland's women's program is their performance at the 2014 Olympics, where the team claimed their first and only Olympic medal; with a thrilling 4-3 comeback win over Sweden in the bronze medal match. They haven't made it back onto the international podium since, with their only other medal being a 2012 World Championship bronze.
With Beijing 2022 on the horizon, Switzerland is hungry to medal again and is rebuilding the team's core with up-and-coming athletes like Ryhner.
SWISS WOMEN'S HOCKEY LEAGUE
Ryhner was introduced to the national team program at the U18 level, competing in four U18 Women's World Championships and captaining the team in 2017. She made her senior team debut at the 2019 Worlds and was slated to compete in the 2020 tournament until it was cancelled due to COVID-19.
Her goal is to play NCAA hockey, but until that comes to fruition, Ryhner is furthering her development in the Swiss Women's Hockey League (SWHL), which she has competed in since the 2014-15 season. While she spent the 2018-19 and 2019-20 seasons solidifying herself as one of SC Reinach Damen's top scorers, this summer she made the move to seven-time SWHL championship winning Ladies Team Lugano.
"The league in Switzerland is small, so everyone knows everyone. There had been some initial requests from the management from Lugano," said Ryhner. "I wanted to choose the most suitable option for me, which in this case was Lugano, who I'm sure can help me move forward the best in my sports career."
Based in a picturesque lake town near the Italian border, the team consists of a mix of Swiss and Italian players and has consistently been one of the SWHL's top teams.
Playing with Lugano will give Ryhner a chance to learn from SWHL newcomer, Michelle Karvinen, a double Olympic bronze medalist and five-time World Championship medalist who has also won numerous titles in the Swedish and Finnish women's hockey leagues.
SWISS WOMEN'S HOCKEY ACADEMY TRAINING
"Noemi is a player of great growth," Lugano head coach, Massimo Fedrizzi said of Ryhner. "I am sure that in Lugano she will still have reason to grow, flanked by players like [Nicole] Bullo and the new arrival of Michelle Karvinen."
Ryhner is also one of 12 athletes taking part in the Swiss Ice Hockey Federation's latest project geared towards developing a medal-winning program: the Swiss Women's Hockey Academy.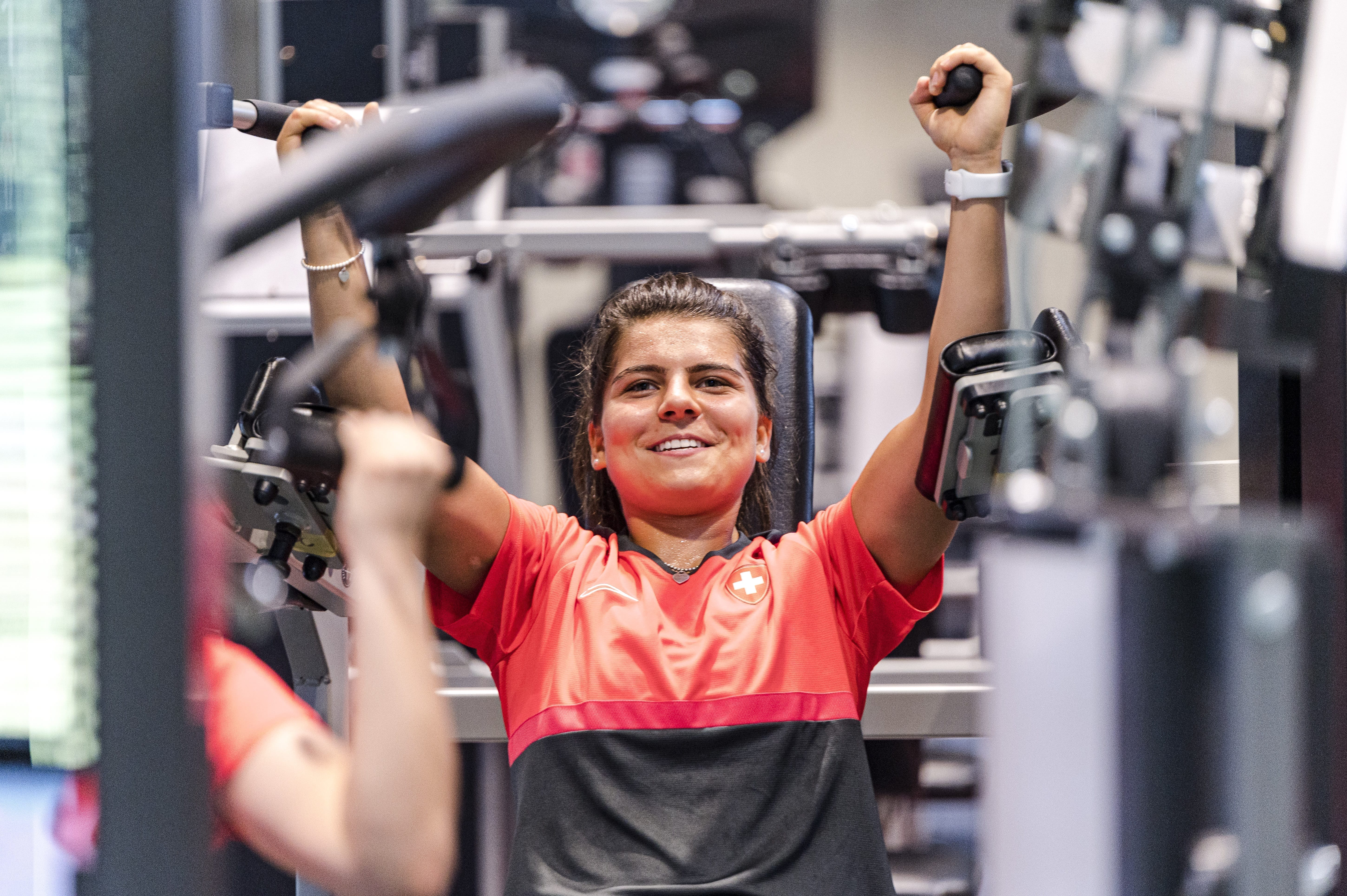 Based out of a new training centre in Zug called OYM, the academy consists of individually focused on- and off-ice training along with support in the areas of health management and nutrition. There are also occasional team sessions that involve every national team player that is currently based in Switzerland.
"With the Swiss Women's Hockey Academy we want to make the next important big step for the future of women's hockey here in Switzerland," said Daniela Diaz, Swiss Ice Hockey Federation Manager, Women's National Teams and Women's Development. "National Team players get extra possibilities to be able to train on and off the ice at a high level and with the best possible tools available."
Despite delays, changes and uncertainties due to COVID-19, Ryhner is continuing to strive for excellence and focus on her goals, a sentiment that the forward-looking Swiss program is sure to appreciate and emulate as Beijing 2022 nears.
"I like to say that through losses and setbacks, you can learn so much about other people and about yourself," said Ryhner. "Therefore, I try to keep my energy, my environment and my opportunities up in order to get out of those crises. I am most likely not going to be spared from a future setback, however I will be prepared for it."
The 2020-21 SWHL season started on September 26, with Ladies Team Lugano losing 6-5 in overtime to EV Bomo. Switzerland will be competing in the 2021 IIHF Women's World Championship scheduled for April 7-17, 2021, in Halifax, Canada.
Photos: Swiss Ice Hockey Federation and Jonathan Vallat Photographer 
Related Articles