It's that time of year again, school is back in session and hockey practices or clinics may have resumed in your area. Although COVID-19 has caused our reality to change significantly, it does not mean we can ignore the benefits of self-care.
Balancing school and hockey training is not easily done, especially when school may include online learning and a different type of schedule. If you are learning remotely or attending school physically, those assignments are not going to do themselves and your schedule is certainly busy once again.
In our recent article, How to recognize and overcome mental burnout we discussed mental burnout with our WHL sports counselor, Barb Egan, and how to fight against burnout. Let me tell you, adding self-care into your routine will help you reduce your chances of experiencing mental burnout.
Practicing Self Care
When engaging in self-care, Barb advises a multi-faceted approach from the "Mental Health Self-Care Wheel", developed by the British Columbia Association of Clinical Counselors.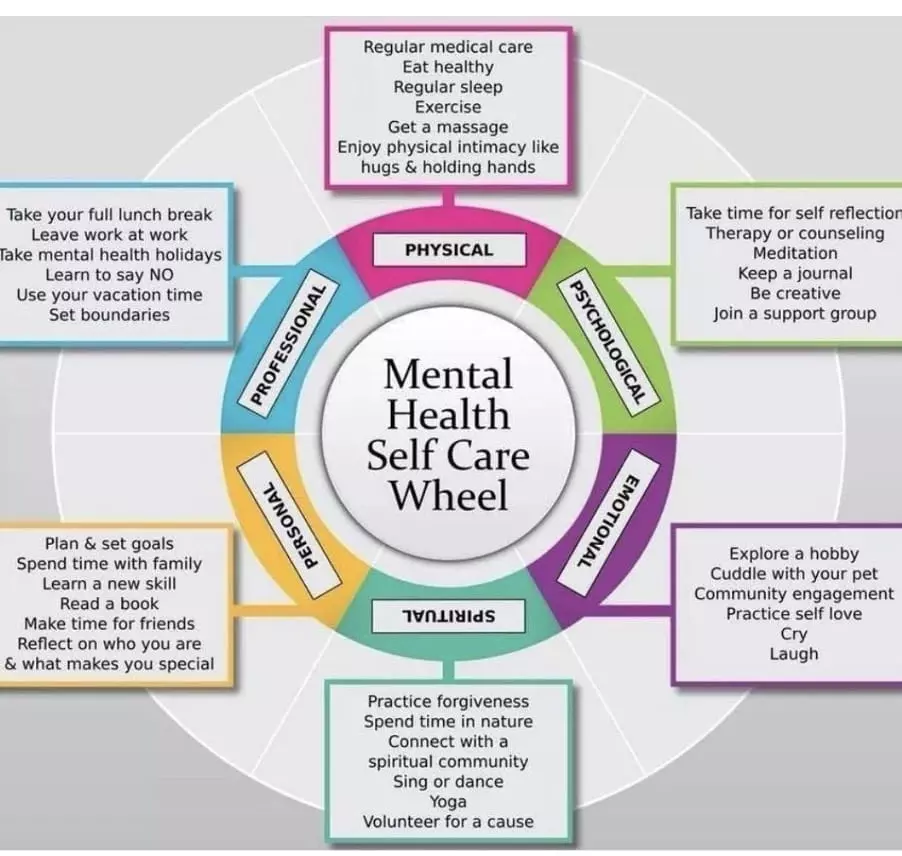 This graphic presents six different areas of your overall mental wellbeing: physical, psychological, emotional, spiritual, personal and professional. Within each area, it provides simple self-care methods to take your mind off of your everyday stressors in a positive manner.
By taking a multi-faceted approach, it allows you to connect with yourself in different aspects of your mental health. For example, to connect more with your spiritual self, the wheel suggests spending time in nature. By disconnecting with the digital world and spending time going for a hike or nature walk, it can allow you to gain clarity and focus.
Getting Started 
If you are wondering, "how can I fit self-care into my daily routine?" It is simple as picking a time of day when you have maybe 15-30 minutes to engage in a self-care activity that you will enjoy. For example, when you first wake up, don't automatically check your phone, instead meditate for 5 to 10 minutes to have a calmer start to your day.
Or at the end of the week use the weekend to plan and spend time with your family and friends. This can be done at home, over video chat or even doing outdoor activities where you can maintain social distancing.
Cuddling up with your pet and watching a few shows on Netflix is even considered self-care and who would want to turn that down?
No matter how you engage in self-care, make sure you make it a vital part of your everyday life. Especially as a hockey player, it is crucial to keep your mind healthy in addition to being in shape to play the game. With a healthy and positive self care routine, you can keep stressors at bay and allow yourself to become a better player on and off the ice.
Related Articles