For any athlete, a concussion diagnosis can be pretty scary; it does not just affect playing time or training, it affects other important areas in daily life.
For every high school athlete that is diagnosed with a concussion, it is estimated about 10% will experience post-concussion syndrome.*
As for other age groups and populations that are diagnosed with concussions, it is estimated 5-30% will experience post-concussion syndrome.*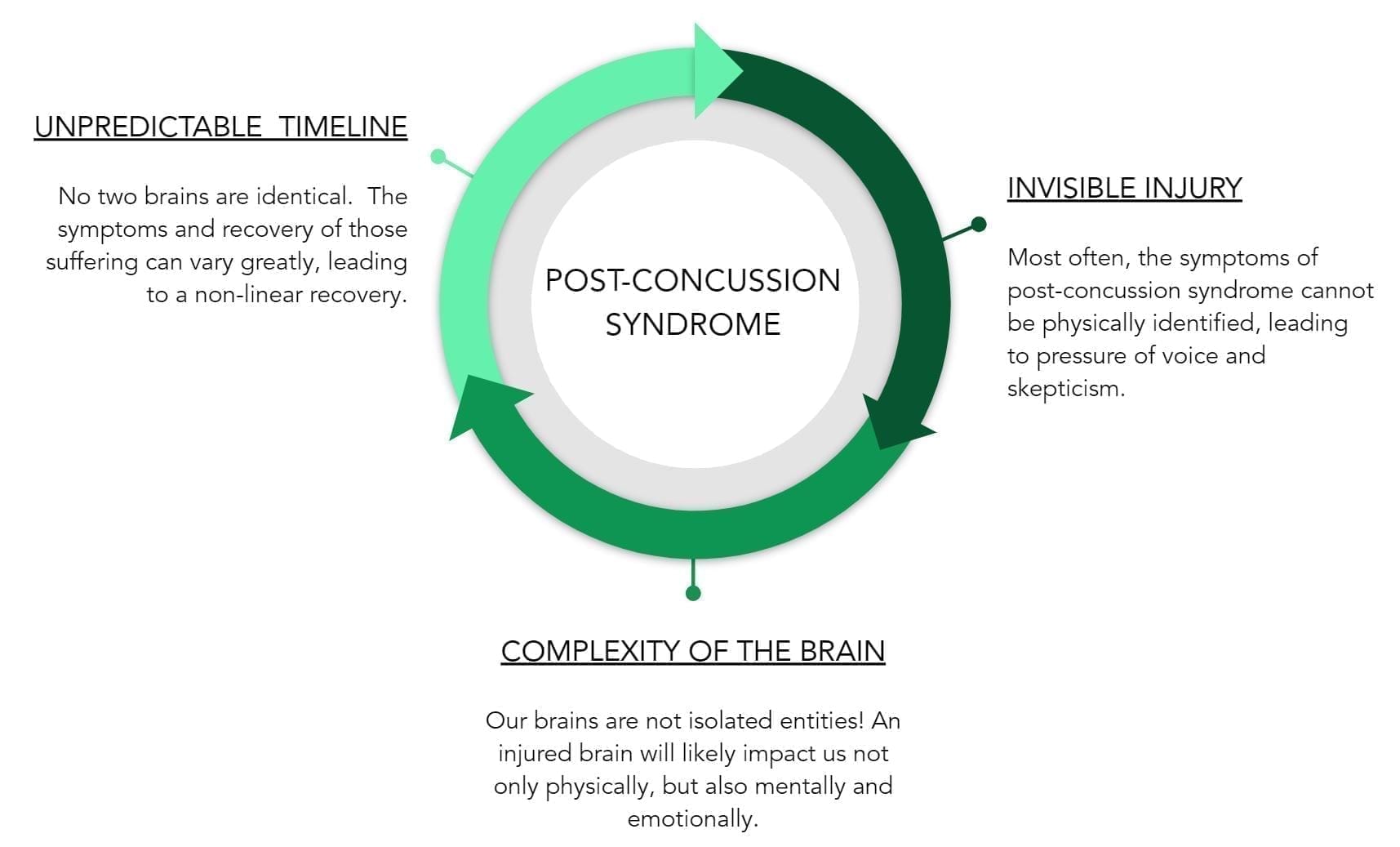 *Image provided by Concussed.
Former athlete, Cait Ward, was diagnosed with a post-concussion syndrome after suffering a concussion during a lacrosse game. As she struggled with isolation caused by her symptoms, she discovered how difficult it was to find viable resources for people who were experiencing her symptoms.
Now, Cait's mission is to help those suffering with post-concussion syndrome feel less isolated and find strength through community. Her organization, Concussed., will be hosting a summer retreat in Naples, Maine this June 2021 for women who have been managing post-concussion syndrome for the past two years.
Retreat Details:
Participants: Women (18-42+) who have suffered from Post-Concussion Syndrome for two years or more (or, more broadly, a concussion that has changed their life's trajectory)
Cost: Free of charge, thanks to  a loyal group of sponsors.
To find out more information about the retreat, the schedule, and what is included, click
here. 
*Statistical information provided by Concussion Legacy Foundation 
Additional Resources:
Concussions in children can be quite scary, and is a natural consequence of playing sports. Unfortunately, we can't fully prevent the risk of concussions while playing sports, but we can mitigate the risk. CORDISCO & SAILE LLC (C&S) have recently made an in-depth guide about concussions in youth. Included with information about the risk of concussions in specific sports, how to be safer, as well as, more information about the recovery and treatment process. Check it out: Concussions in Youth.
Related Articles