Dear hockey player,
Your season is not on pause.
There are two powerful actions you can take now to unpause your hockey season.
A virus has shut down hockey — are you feeling stuck? You are not alone if you are. But while the hockey world is reeling, and everyone is looking left, you can be looking right.
In fact, hundreds of players like Maddie are doing it right now.
As I sit here tapping away on my Macbook I'm struck by the impact Maddie is having now that I am sharing her story – she took the first step to "un-pause" her season, and she has accomplished great things during a crisis.
Maddie is creating certainty where there was once less certainty. A lot of our anxiety right now is about uncertainty. Tomorrow is uncertain, yes, but if you think about it, in the hockey world, uncertainty has always been our reality. NHLers know uncertainty. Elite level coaches know uncertainty. Heck, teen athletes hoping to play hockey in college or junior level know uncertainty – with or without a global crisis.
In the hockey world we have learned to navigate the uncertainty of it all by focussing on what we can control and improving the parts of our game we can control.
So ask yourself: "What can I control?"
I bet you can easily rattle off several things: What you wear, what effort you put into school work, what amount of off-ice training you do… what about food?
Did you think about food yet?
I hope you factor in food before it's too late, because sooooo many hockey players won't. And they will regret it. Here is what they will think: "I'm in control of what I eat."
And yet, they won't really think too much about food, barely cook a single meal (hello cereal for supper!), never ever make a meal plan, and they will probably think healthy eating is avoiding chips, fried food and alcohol… they will be completely unaware of the power of sports nutrition.
They will be very far from "in control" of what they eat despite what they think. They will be a victim of their schedule and make uninformed choices because they don't understand some basic concepts. They will be more prone to eat on impulse and laugh it off as "normal" because they will be surrounded by teammates who do the same.
But not you.
You are about to get let in on a game-changer.
Pre-Game: The 1st Powerful Action
The first most powerful action you can take to move forward is to join the players learning what sports nutrition really is. Spoiler alert, it is 99% NOT about powders, sports drinks, or pills. 
While everyone is feeling stuck and lamenting about the hockey life they are missing, you will be moving forward. Maddie is doing it, so can you. She learned about the foods that energize, power, and build her body in as little as 20 minutes. She shared her highlights, stars, and new knowledge as she takes on a few short videos each day to advance her understanding of what performance nutrition is. She focuses on her controllable game while her competition is standing idle.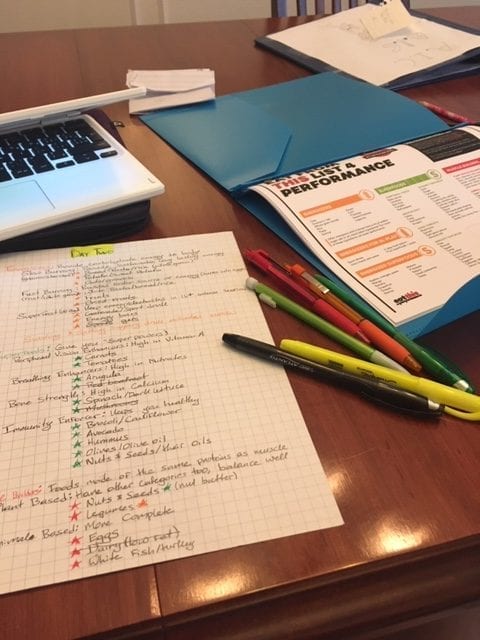 I have no doubt she will be a success – and any completely successful athlete will tell you, success in sports is not just about being a good athlete, it's about being a leader. Leaders can be spotted in times of crisis. Coaches will agree; when the game is on the line, the goalie has been pulled, and there is 18 seconds on the clock with the face-off deep in the offensive zone, coaches look to their leaders to step up and make magic happen.
What Maddie has become in this time of crisis is a stand-out player, a bona fide leader as she finds out how to eat powerful food on time for her unique training schedule. And, she didn't even break a sweat! In only a few days she has given herself confidence that will last a lifetime. 
A snapshot of what she learned, and you can learn too:
Focussing on the power food has, rather than the foods you would like to avoid, is the fastest way to develop new eating habits

Food's main powers can be broken down into three categories: Energizers, Muscle Builders, and my personal fave, the Superfoods

The main powers can be eaten at four key moments around very active training or practice times to give the body enough time to process the form they came in and absorb the powers
Here are the four key moments to eat around hockey:
3-4 hours before: a large meal

1-2 hours before: a small meal/energy-rich large snack

During: water or energy rich quick absorbing snacks

After: large meal or muscle builder and energizer snack
When you master these concepts you will be ready for your best game yet… But keep in mind your best game will not start on the ice.
Game-Time: The 2nd Powerful Action
The second most powerful action you can take to keep yourself ahead of the competition is to put the first most powerful action into play and prepare a performance meal! A hockey game can be won or lost in the kitchen. If you only learn about sports nutrition and never implement preparing real food for yourself it would be like watching hockey on a screen but never getting on the ice.
Get on the metaphoric ice and play with food. Oh, and have some fun: make it a Food Game (F-Game)… In hockey terms here is what a food game would look like:
Pass the puck: Challenge a teammate to make the same meal as you.

Score a goal: Find a meal you love to make and eat it on time to experience the energy, resilience, and powers of eating the right foods for you at the right time for you.

Get named MVP and WIN the game: Make preparing your own food a

habit

for life.
You will of course need to… Do the work.
Perhaps, you will need to bring in some food experts. Consider your parents and grandparents too. They have been teaching you what they know about grocery shopping, food making, and eating since you were a baby. In fact, they are likely going to be ecstatic when you come to them and say the words: "I'm ready to make my own food." While you are at it, you can make a performance meal for the entire family… this is how you get the MVP title, by the way.
Commit to the notion that YOU can make your own food and then do this: Cook your own Performance Food. 
There is a huge difference between eating whatever (even eating "healthy") and eating for performance, but action #1 already informed you there.
To get you started, I suggest you challenge yourself and a teammate to make one or all of these recipes within a 24 hour period. Do it Master Chef style and use whatever is in the house. 
Create a Food Game, a friendly competition to get 'er done.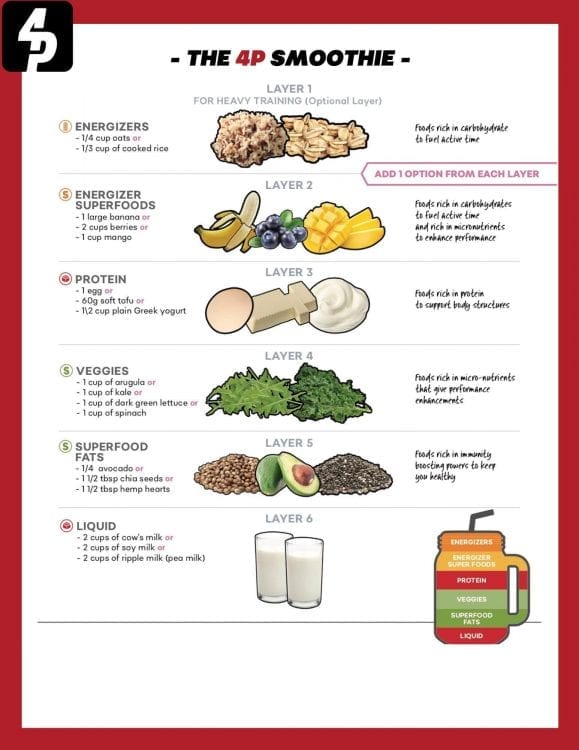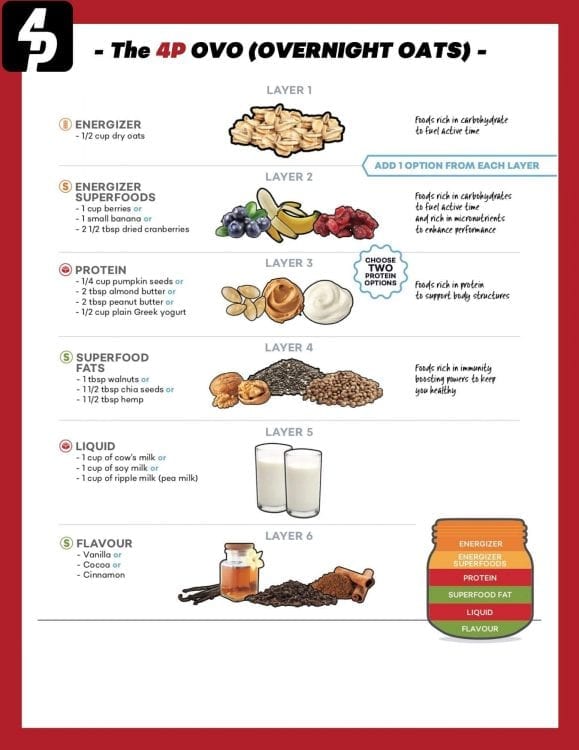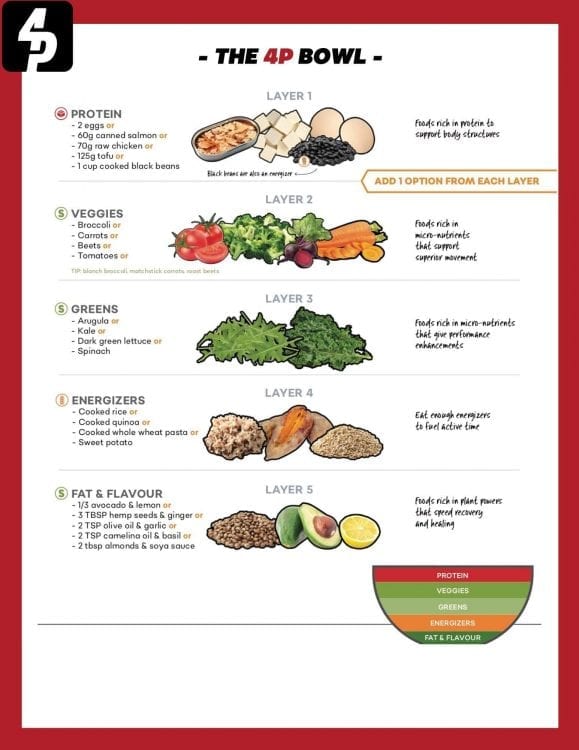 Again, while the competition is stuck in limbo, you have the opportunity to move forward in a powerful way. I always say that a top performance can be boiled down to one truth; take one powerful action at the right time. Start today by completing one powerful sports nutrition course and see how it changes your hockey life.
To your success,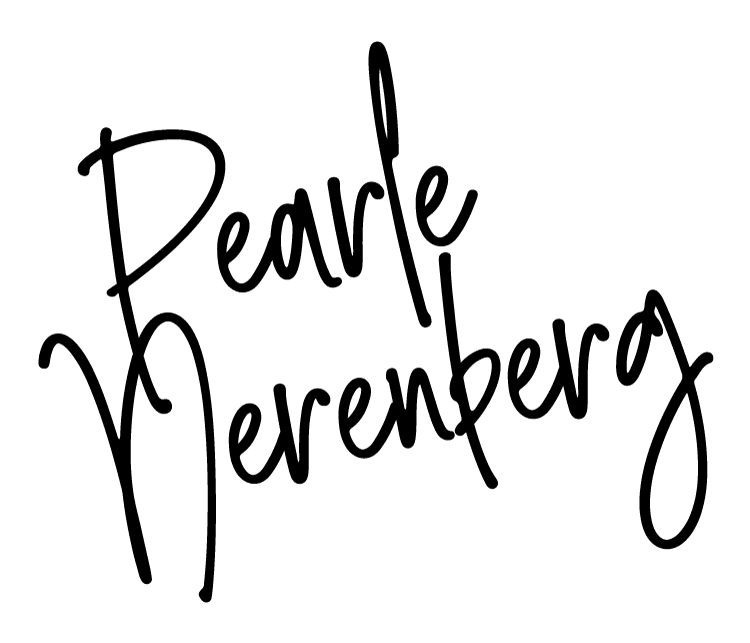 – Pearle Nerenberg, MSc RD
Related Articles