Dear hockey,
When I came into this sport, I never expected any of this. I didn't expect the friends, the family, the lessons and certainly not the ending. I didn't know that when I pulled my jersey off just a few weeks ago, it would be the very last time. We had just clinched a berth to the Provincial Championships and as I looked around our room, each girl had a smile from ear to ear. We'd just accomplished our year-long goal of advancing to Provincials. Very quickly that was all over and we had to face the fact that for some of us, minor hockey was over.
I met you as a fan at a very young age. I didn't show you much love at the beginning. I was preoccupied with other interests. I grew up watching hockey with my family and going to public skating at our local rink but the care for you just wasn't there. It took my younger sister asking my parents to play for you to catch my eye. Our family quickly became consumed by the rink and I decided I would become a hockey player the following season.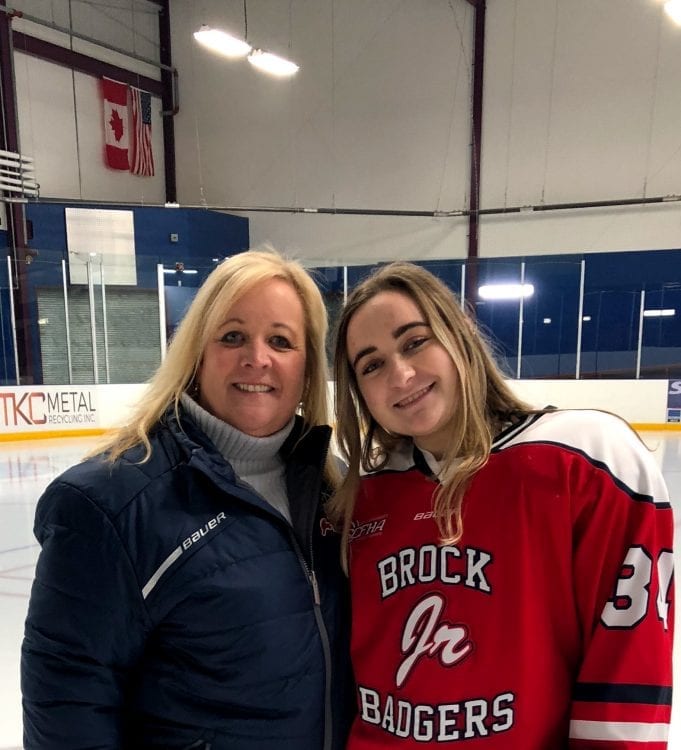 Our first meeting was certainly difficult. I will never forget going to power skating in full equipment surrounded by kids who had been playing for years. I spent more time on my butt than I did on my feet, but the instructors constantly stood by me as I struggled through the drills. When I hit the ice that day, I learned my first lesson: this was never going to be easy. Becoming a hockey player was going to take hard work. I was so behind everyone else my age but I was falling in love with the sport so quickly, I was willing to continue to push myself. 
From that day forward my love of the game only progressed, which is why leaving is so hard. This love for hockey has been building every day for the last ten years on and off the ice. 
Throughout the years, you took a lot out of me.  You knocked me down more times than I can count but you always seemed to pick me back up. You gave me an escape when things off the ice were stressful and you taught me how to persevere. You helped me to develop life skills like time management and commitment. You showed me how to be a leader and how to stand up for what I believe in, and for that I will never be able to repay you.
Above all, you gave me a community. Another layer of friends and family who supported and continue to support me on and off the ice. You showed me the meaning of team and friendship. There was always someone around to give me a ride, take me to lunch or just give me a pep talk when I was down. I know this community doesn't stop here. I will have them for the rest of my life.
I will never forget the time I was trying out for a rep team. I had been cut in a past year and I was beyond scared of rejection again. Another parent built me up and believed in me, giving me the confidence to try out. I made that team and it launched my career on the rep side. That moment was a major turning point, and it's the times like those that I will miss.
You gave me hockey sisters, who will forever hold a piece of my heart. Teammates have a bond unlike any other. Every time I hit that ice, I knew each and every one of those girls had my back. It's a special feeling and one I will truly miss. I know no matter how much time passes, our bond will always be there and we will be able to pick up where we left off. My teammates made the rough times good and the good times even better.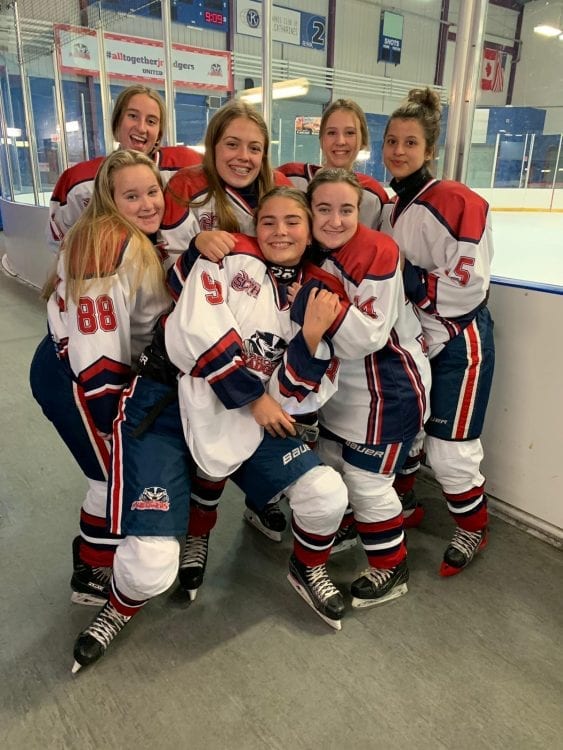 You gave me coaches who changed my life. They showed me the kind of coach I want to be one day. The coaches who took the time to care about each player's life away from the game were the ones who made the biggest impact. I've learned from each experience, positive or negative. 
This moment has been looming for a while and looking forward to it has pained me all season. I didn't want to think about this moment until I had to. I learned the true meaning of "play every shift like it is your last" because you truly never know when you will play your last shift. Although we were cut short, I am thankful for the time we did have together.
With a few seconds left in the final game, my defense coach sent me out on the ice to finish it off. I'm not sure why she decided to make that decision as there was no need to change the players but I am grateful my career ended on the ice with my best friends. My last game was a win. There's not much else I can ask for.
My advice for future players: even in the hardest moments, love the game. It will love you back. No matter who or what is trying to hold you down, rise up because success will feel all the more sweeter.
Hockey, I love you. Although I'm done playing for now, I promise this isn't the end for us. I will be back one day. This isn't goodbye, it's see you soon.
Yours forever,
Mikayla Guarasci #34
---
Want to write your own letter to hockey?
Submit it here!
Related Articles