Belonging to a celebrated group of Canadian stars extending their careers with professional endeavors in Europe, Erica Rieder's inaugural season overseas involved the enjoyable experience of wearing the jersey of Swedish Elite Women's Hockey League club MODO. A 2019 First Team All-Canadian and member of Canada's entry in women's ice hockey at the 2017 Winter Universiade, where she was joined by Manitoba Bisons teammate Alanna Sharman, Rieder's hockey resume certainly possessed some polished credentials.
Prior to joining Modo in the autumn of 2019, Rieder, a native of Regina, Saskatchewan, having starred for the Ravens (SSFHL) and the Rebels (SFMAAHL), part of a family that also saw her brother and younger sister grace the ice, enjoyed a stellar run with the University of Manitoba Bisons, becoming one of the program's all-time greats. An integral component in propelling the proud Bisons into the conversation as one of the elites in the Canada West Conference, Rieder, who was also recruited by the University of British Columbia, amassed an amazing run in which her efforts were critical in yielding the greatest result in program history. Hoisting the Golden Path Trophy in 2018, a celebrated first for the proud Bisons, it marked a fascinating new pinnacle for female hockey in the province.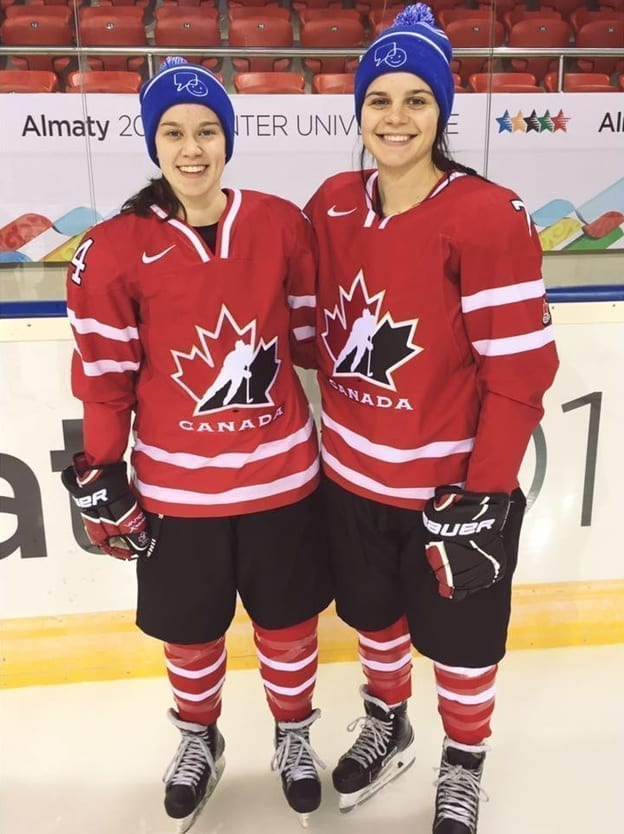 Such an achievement also proved to be prologue, leading to another celebrated milestone destined for the highly revered Rieder. Serving as the crowning touch in her celebrated career with the Bisons, Rieder's fifth and final season in the Bisons' paraphernalia saw her bestowed the honour of the team captaincy.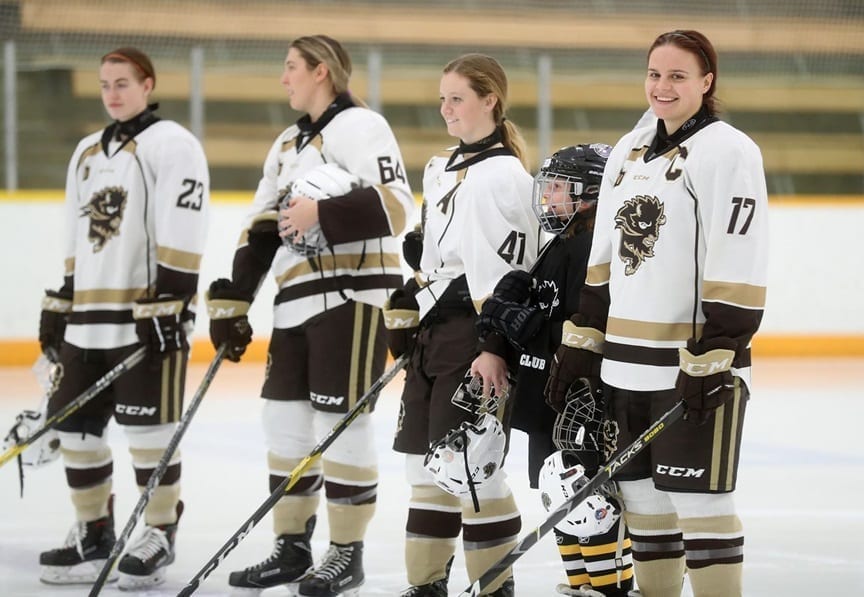 Graciously acknowledging the excellence of elite competitors who also skated for the Bisons, recognizing the leadership qualities, which helped, define the team culture, voted as team captain definitely served as testament to Rieder's strong presence. Worth noting, the honour also brought Rieder's Bisons career full circle. During her inaugural season with the Brown and Gold, Maggie Litchfield-Medd, served in the capacity of team captain. Serendipitously, Litchfield-Medd was also part of Rieder's final Bisons season, serving as an assistant coach to Jon Rempel.
"It meant a lot. There were so many girls in that dressing that were such good leaders and any one of them could have been chosen. I was very honoured to have been voted to take on that role last season."
Following graduation, amassing 65 career points plus 160 appearances, while specializing in Environmental Studies, Rieder pondered the next chapter in her hockey odyssey. With the aspiration towards attaining the dream of competition in the professional ranks, the wisdom of a former Bisons teammate became an invaluable boon. Currently calling Winnipeg home, Venla Hovi, who enjoyed a decade-long run with the Finnish national team, balanced her commitments with university hockey in North America. Having first played with the now defunct Niagara University Purple Eagles, Hovi would conclude her university career north of the border, aligning herself with the Bisons. Worth noting, Hovi would also score a goal in the 2018 U SPORTS National Championship game, a 2-0 win over the host University of Western Ontario Mustangs, marking a zenith in her Bisons career.
"Venla was definitely a huge resource when I was looking into opportunities in Europe. The biggest piece of advice she gave me was to focus on teams in the SDHL, as the conditions for players and the level of hockey in that league is one of the best."
Landing a place on Modo's roster, Rieder was not the only distinguished Canadian on the roster. With a roster that also featured imported players from Czech Republic, France, Norway and the United States, another Golden Path Trophy winner would provide compelling Canadian content. Having skated for the McGill Martlets, winning the Brodrick Trophy during her celebrated time there, Katia Clement-Heydra, a former veteran with the CWHL's Canadiennes de Montreal, also made her European debut with Modo.
Sweden certainly marked a unique intersection as both Rieder and Clement-Heydra not only became teammates, both would enhance the standing of U SPORTS hockey heroes as world-class competitors. While Rieder recognized that one of the biggest differences between the SDHL and U SPORTS entailed a bigger ice surface, quite common throughout Europe, the adjustment served as an invaluable learning experience, allowing her to expand her skill set.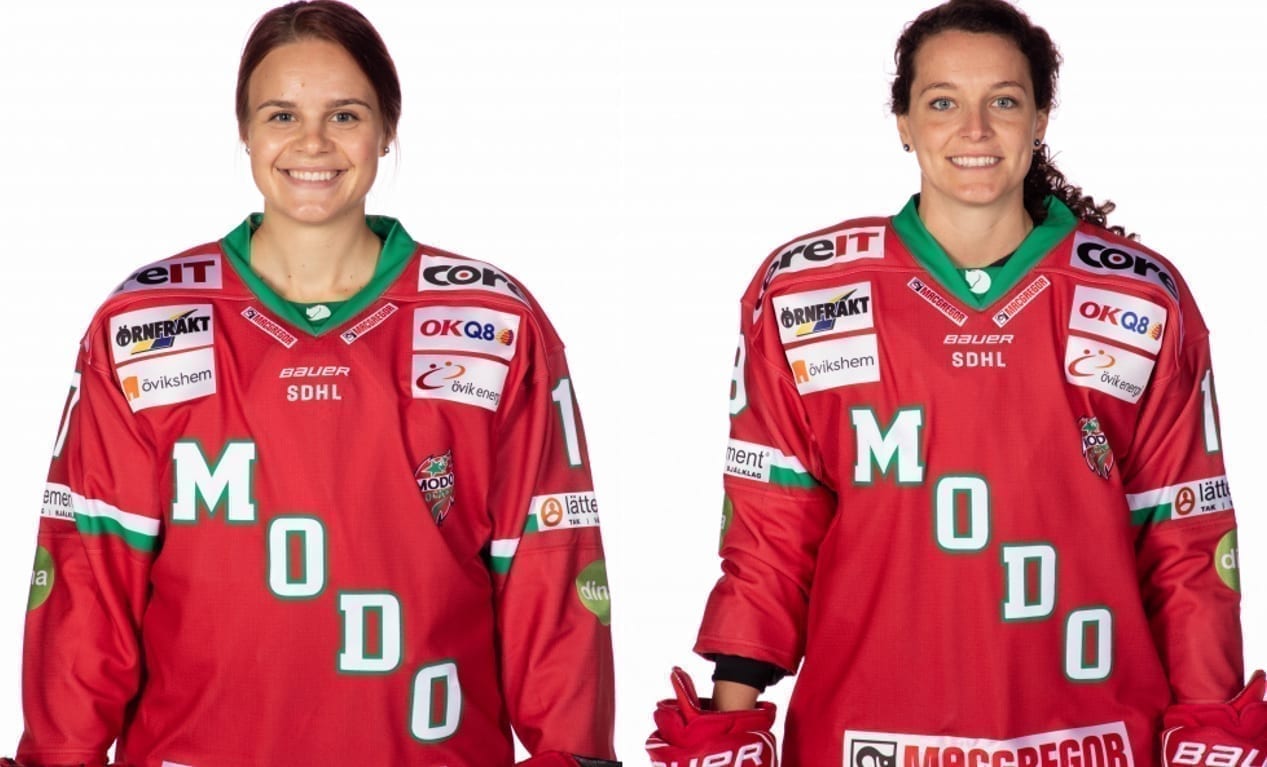 "The bigger ice was a big adjustment for me. Timing was different and I found that the European players had much better cardio because of it. Transitioning from U SPORTS to SDHL, I also found that the players were very skilled individually, primarily with puck handling and shooting.
It was great to play with Katia! She is a true professional and brought so much experience to the team. Not only is she an amazing player but she is also such a great person too."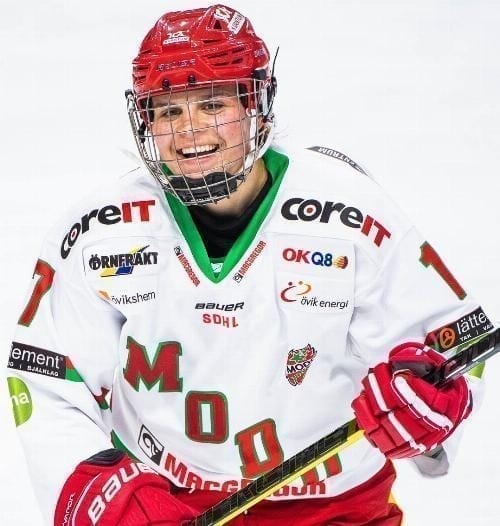 During Rieder's rookie season of professional hockey, there was another familiar face in the SDHL, rekindling her memories of seasons past in Bisons colours, allowing her career to come full circle. Of note, the SDE club featured a handful of former Canada West rivals, including Kelly Murray from the University of British Columbia, and goaltender Lindsey Post, a Golden Path trophy winner from the University of Alberta Pandas.
Along with Kelty Apperson, an alum of the St. Thomas Tommies in the Atlantic University Sport conference, Alexandra Anderson, the former defense partner of Rieder on the Bisons blueline also suited up for SDE. Both members of the Bisons' Class of 2019, their careers ended in grand fashion. Rieder and Lauryn Keen both earned recognition as Canada West First-Team All-Stars, while Anderson landed on the Second-Team. The first meeting between them would take place on September 21, 2019, a 4-2 win for SDE. Taking into account that Litchfield-Medd skated for SDE from 2015 to 2017, there was an undeniable feeling of school pride, a new legacy in Bisons lore taking shape,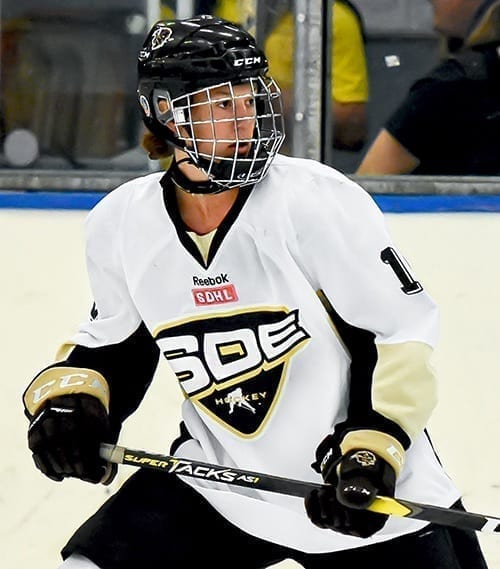 "I was so happy that Alex also made the move over to Sweden! Although it was different to play as opponents after five years together, I am proud that another Bison is making a name for herself in the pros."
With 26 appearances during the regular season, including seven points and only 12 penalty minutes, showing highly disciplined play, Rieder enjoyed a highly respectable time as a first-year player in the SDHL. Scoring her first professional goal on September 22, 2019 in a 3-2 loss to AIK, Marion Allemoz, also a member of France's national women's team and a former U SPORTS competitor with Les Carabins de l'Université de Montréal, and Golden Path trophy winner in 2016, recorded the assist.
There was certainly a unique tinge of serendipity as Allemoz would play a key role in another highlight for Rieder. By season's end, Modo participated in the relegation round, a two-game series versus Skelleftea. Rising to the occasion, Rieder showed offensive flair, scoring a goal in each game. One of only two players, along with Allemoz, to score a goal in each relegation game, in the fact that Allemoz also assisted on both of Rieder's goals.
Prevailing by a cumulative total of 11-0, Modo remained in the top division for the season to come. Serving as one of her highlights as the season, representing a significant progression by season's end, Rieder is poised for an even greater season in 2020-21. Reflecting on this season, Rieder observes the bigger picture, finding a tremendous fulfillment and satisfaction in the entire experience, entering into a much larger world, absorbing the cultural facets while appreciating the opportunity to bring her solid skills and love of the game across the Atlantic,
"I do not think there was any one specific moment. I think it was just the combination of meeting and playing with so many talented players, and getting the chance to experience the Swedish culture."
"All quotes obtained first hand unless otherwise indicated"
Featured image by Simon Eliasson
Related Articles