Covid has ended hockey seasons, disrupted training, and created a major change in the recruiting process for college hockey hopefuls. Our WHL Academy team is here to offer you (both players and parents) advice on how you can successfully navigate the college hockey recruiting process during Covid!
PLAYERS: STAY IN TOUCH WITH COACHES
Even though a lot of college coaches cannot be out on the roads recruiting and watching you play, you can still be emailing them and asking them to jump on a phone call with you, assuming you're of age (in the NCAA DI, coaches cannot currently communicate with players until after June 15th of their sophomore year). Right now is a great opportunity for coaches to get to know YOU on a more personal level, which can be accomplished through emails and phone calls.
If you have video of you playing, send that to the coaches. Better yet, if you are able to get on the ice and play games, check with your organization to see if they are able to livestream them. If so, email the college coaches the link so they can watch from the comforts of their own home.
PLAYERS: FOCUS ON GETTING BETTER
Change your perspective about what's going on. See it as an OPPORTUNITY to get creative and resourceful in how you can become a better player and student. Work on your shot in the driveway. Practice your stick handling in the basement. Take practice SAT/ACT exams. Learn a new skill.
Players can always be getting better, even during COVID. The physical aspects are the easiest to work on, so that means working on your strength & conditioning. It's amazing how many workouts you can do with just your body weight or a couple of dumbbells. You can do conditioning anywhere: sprints, runs, biking or rollerblading are all going to help you improve. Stick handling and shooting pucks are also things you can be doing, it really doesn't take something intricate to get better. Check out our WHL Skills YouTube videos here to learn stick handling drills from Olympians Brianna Decker and Kacey Bellamy!
When this is over, we will all look back on these times and wonder how we survived, but we will. And when life decides to throw us another curveball, you'll be ready and accept the challenge because you survived 2020!
PLAYERS: WORK ON YOUR MINDSET
Mental skills are also extremely important. There are a ton of great books, articles, and podcasts out there to listen to. Also, with the NHL currently playing their playoffs it is a great way to work on your hockey IQ. Sometimes it feels like there are a lot of girls who play hockey but not a lot of hockey players. You can have all the physical abilities but if you don't put yourself in position on the ice to utilize those skills they are wasted. Hockey sense and IQ are one thing are valued extremely high by coaches when evaluating players. It is much easier to coach and work on your shot, stick skills or skating but a lot harder to coach and teach hockey IQ.
Intrinsic motivation is one of the most important things. If you really want to get better, both physically and mentally, you will find a way.
PARENTS: OFFER YOUR SUPPORT
Parents can be encouraging their daughters and celebrating their work ethic to get better when no one is watching. Help them make decisions, but don't make them for them. If they are deciding on whether or not to play on a certain team or attend a certain camp, help them weigh out the pros and cons. At the end of the day, your daughter has to want to get better and want to play at the next level so all you can do is support them. Support comes in different forms, but it is important to know it doesn't always have to be financial. Just be there for them, celebrate their victories (big and small) and pick them up when they're down. That will go further than any fancy new gadget will!
PARENTS: PRACTICE EMPATHY & COMPASSION
Be compassionate and empathetic to what your daughter is going through. Everyone is experiencing this differently. There is no right or wrong way in how we handle what's going on in the world right now. Seek out additional help if needed; sometimes kids respond better to others even if that third party is saying the exact same thing you're saying.
PLAYERS & PARENTS: PATIENCE IS KEY
Patience is key. Everyone is going through this new world for the first time. Coaches are trying to navigate a whole new recruiting landscape while players are trying to figure out how to get exposure. With the NCAA DI dead period continually being extended, it is prohibiting Division I coaches from getting out and conducting evaluations; video may become more important than it ever has been to send to coaches.
You can only control what you can control and that is: emailing coaches to express your interest and continuing to get better any way you can.
The transfer market is also heating up, so there may be opportunities you don't know about. If you are a 2021 grad, another option to at least research is doing a gap or post-graduate year until things get back to "normal".
The big thing is you have to remember no one, players or coaches, have gone through this before so there will be a lot of uncertainty. Coaches may be getting direction on what they are allowed to do from their athletic departments, and every school is different.
Keep a positive mind set and control what you can control!
---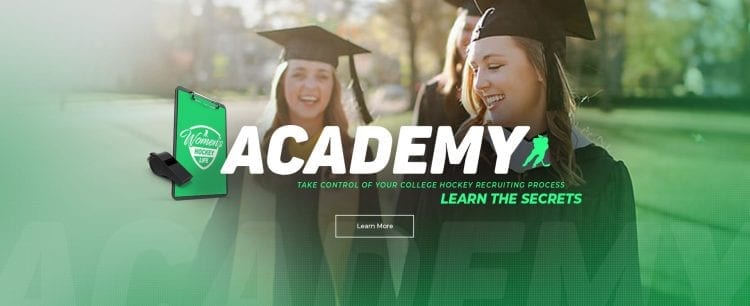 Related Articles