'Tis the season for driving through blizzards to get to hockey, sitting in chilly rinks cheering on your hockey girl, balancing your hockey schedule with holiday events, and… Christmas!
This year, we're helping you find a unique gift for the hockey girl on your list while supporting women in the hockey community—everything on our 2019 Holiday Gift Guide supports women in hockey, is a business run by someone in the women's hockey community, or is designed specifically for hockey girls!
"Our picks" is a list of our favs, including our #WHLAmbassador team and friends of Women's Hockey Life. At the end, you'll find "WHL Community Picks", which is a list of favs from our exclusive Women's Hockey Life Community!
THE 2019 WOMEN'S HOCKEY LIFE HOLIDAY GIFT GUIDE
OUR PICKS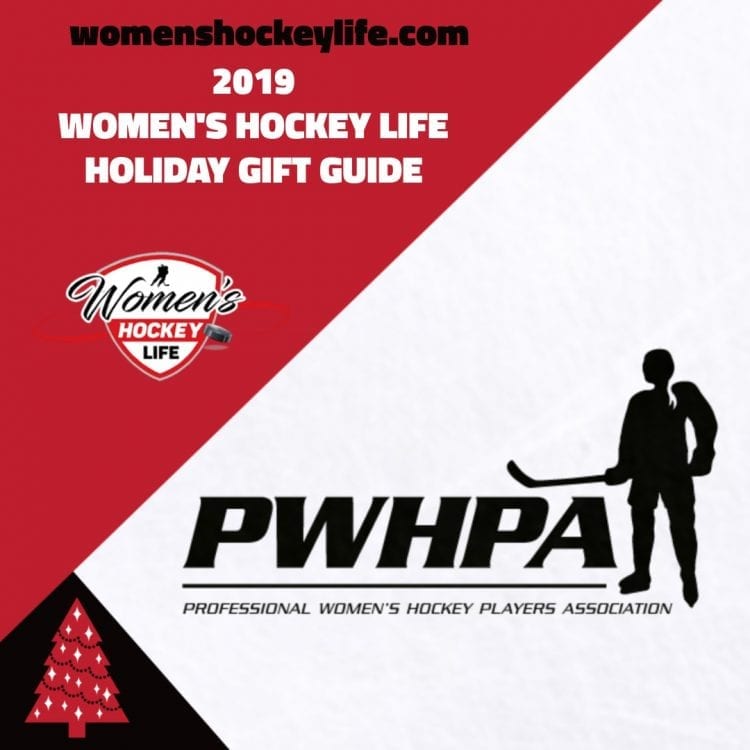 By supporting the Professional Women's Hockey Players Association this holiday season, you're supporting the future of women's hockey as they continue their #ForTheGame mission of creating a better future for women in hockey.
The PWHPA has events across North America in December and January, including another Dream Gap Tour stop in Toronto!
You can find all of their upcoming events here or on their events page (each event has ticket information) to grab some tickets for the hockey girl on your list to watch the best women's hockey players face-off.
Feeling generous? You can also donate a virtual pass to send a young girl to a PWHPA game here.
SOCIAL: Facebook, Instagram, Twitter
WOMEN'S HOCKEY TICKETS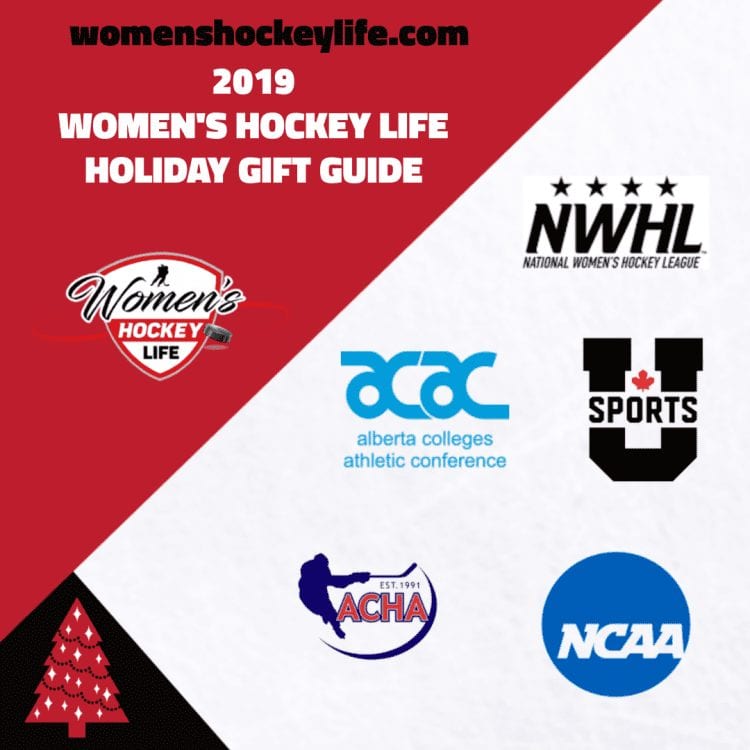 Find a women's hockey team near you and enjoy some quality time with your hockey girl—grab some tickets to see a NWHL or college hockey game and support women's hockey in your area!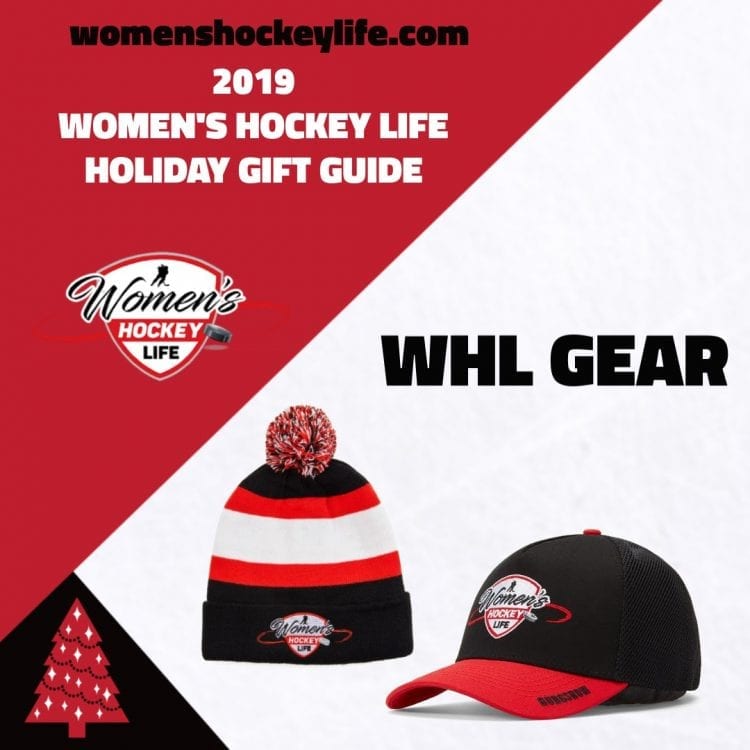 WHL Gear is the official apparel of Women's Hockey Life, designed to empower women and girls in hockey.
Whether the hockey girl on your list needs a new game day hat to wear to the rink or is a hockey mom needing a new toque to keep her ears warm as she cheers on her girls, WHL Gear will be a hit under the tree!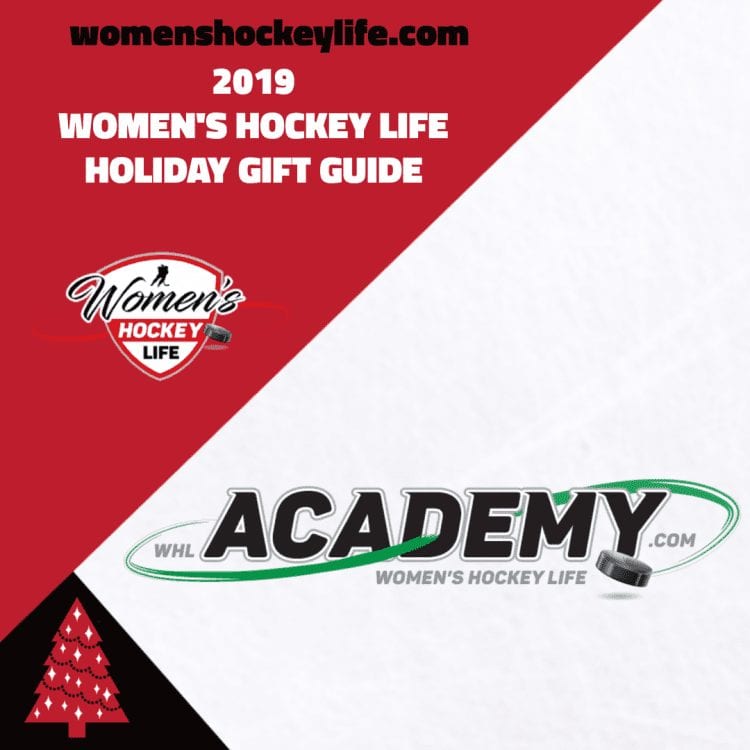 WHL Academy is an entity of Women's Hockey Life, created to help female hockey players control their college recruiting process and live their college hockey dreams.
If you've got a hockey girl on your list who is dreaming of playing college hockey, signing her up for WHL Academy so she can reach her dreams will be a gift she never forgets.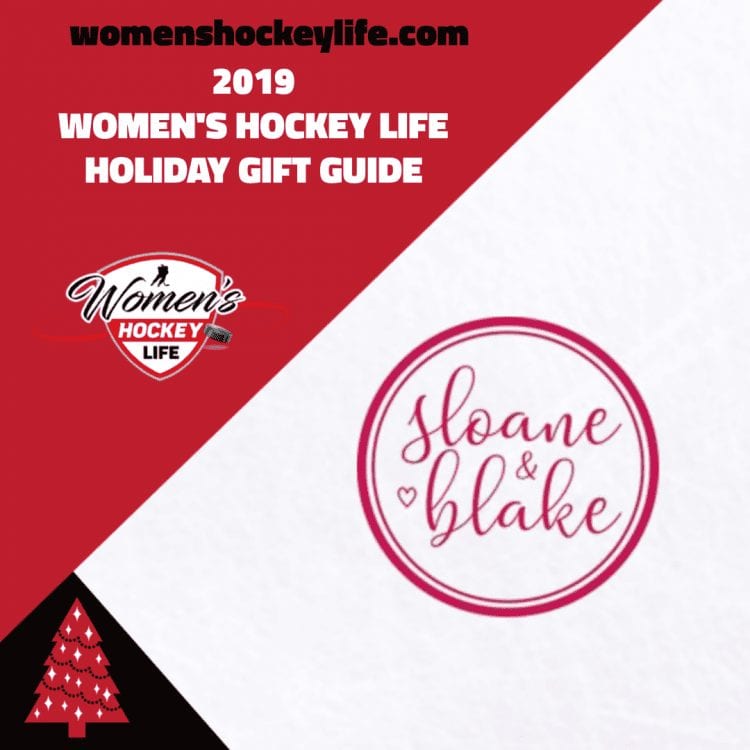 Sloane and Blake is owned and operated by our WHL Brand Ambassador, Heather! She hand makes pacifiers, teethers, and other "chewlery" for children that are customized to fit their personality — our favourite is the hockey collection, obviously!
You can find a unique, hand-made gift for the little hockey girl or hockey mama on your list at Sloane and Blake!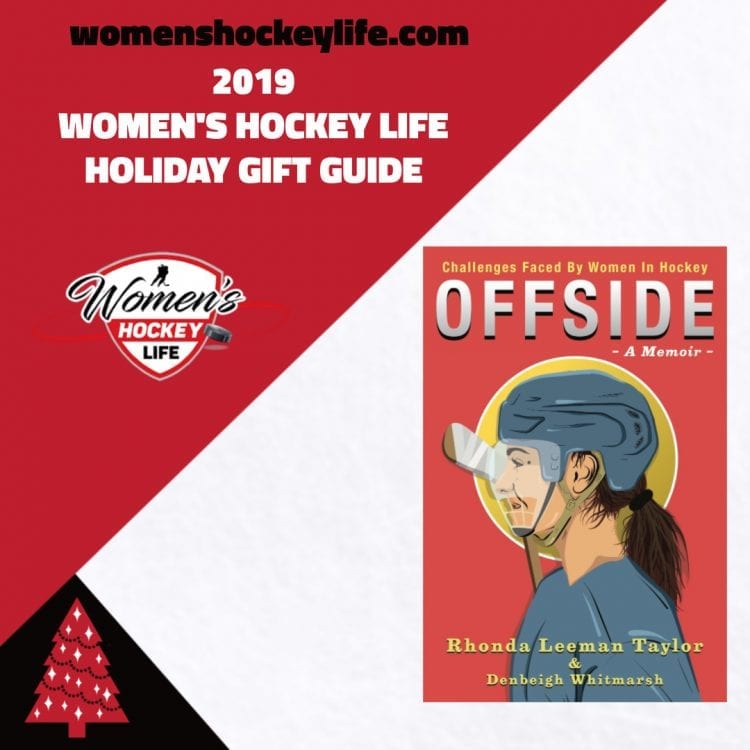 Women's hockey trailblazer Rhonda Leeman Taylor wrote a book on the challenges faced by women in hockey called OFFSIDE and it's the perfect stocking stuffer to inspire the hockey girl on your list!
Rhonda wrote multiple articles for us covering aspects of the topics in the book, which you can read here and you can order the book here.
SOCIAL: Facebook, Instagram, Twitter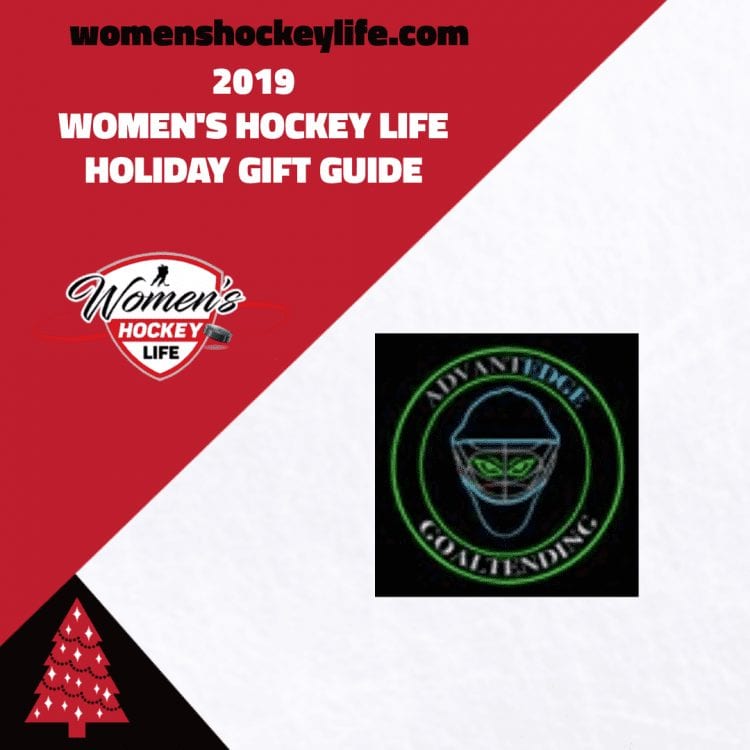 Advantedge Goaltending is a goalie coaching and training business run by our WHL Brand Ambassador, Dana!
If you've got a goalie girl on your list and live in the Michigan area, a coaching session or clinic with Advantedge Goaltending will be a hit!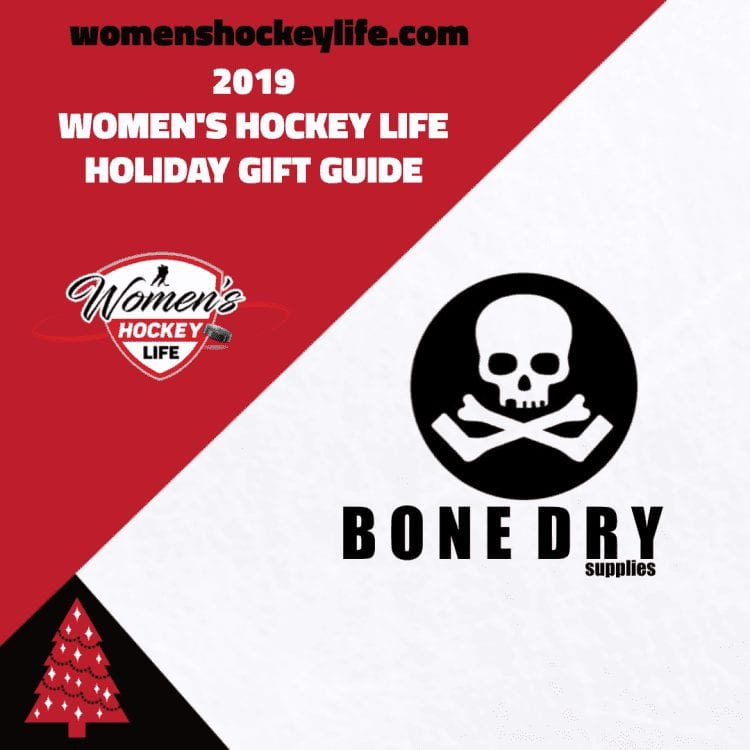 Bone Dry Supplies is a female-run company started by hockey moms who couldn't stand the smell of their kids' gear any longer! They make self-drying hockey bags that will be the perfect surprise for your hockey player this year (and, let's be honest, it's a gift for you too if you live in the same household!).
SOCIAL: Instagram, Facebook, Twitter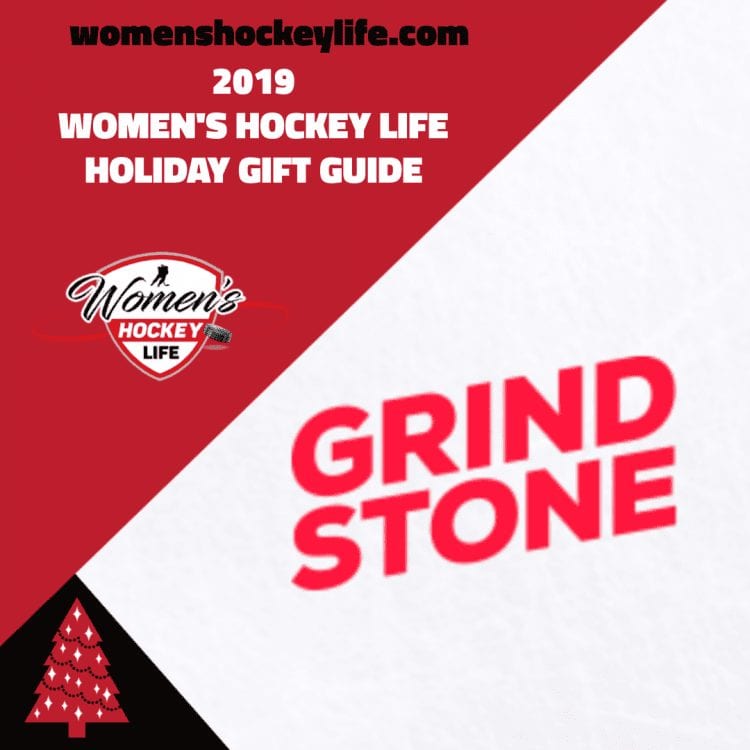 The Grindstone Award Foundation gives grants to Canadian female hockey players under the age of 19 to help them stay in the game. Apply for a grant on their website and give the hockey girl in your life the best gift of all—being able to play hockey!
Feeling extra generous? You can also donate to Grindstone to help keep more girls in the game!
SOCIAL: Facebook, Instagram, Twitter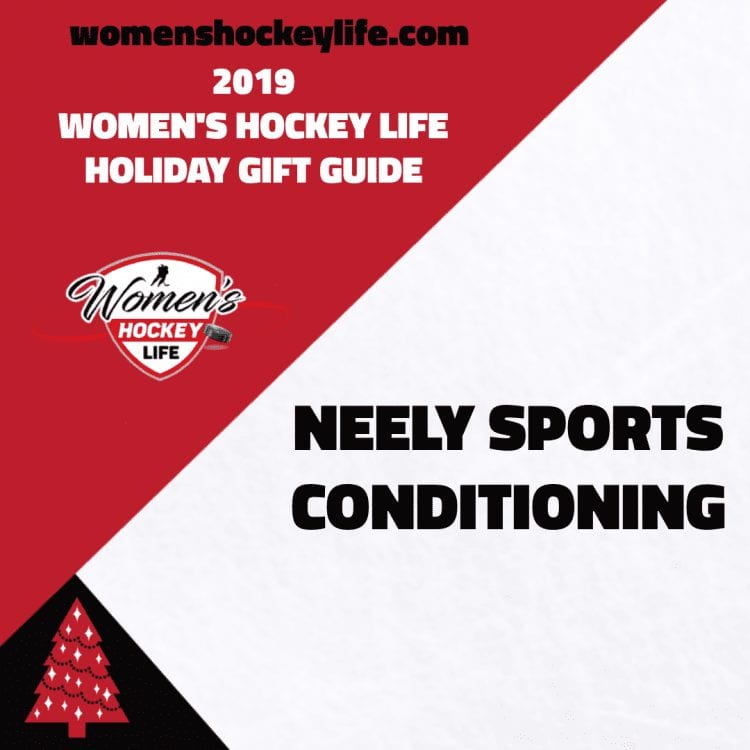 Neely Sports Conditioning is owned and operated by our WHL Brand Ambassador, Jen! Jen focuses on youth sports conditioning and personal training in Ontario and also offers online training programs!
If the youth hockey player on your list is looking to improve her strength and/or skills, this is the perfect gift to help her reach her goals!
WHL COMMUNITY PICKS
We asked our WHL Community what their favourites are and here's the top picks they had for hockey girls!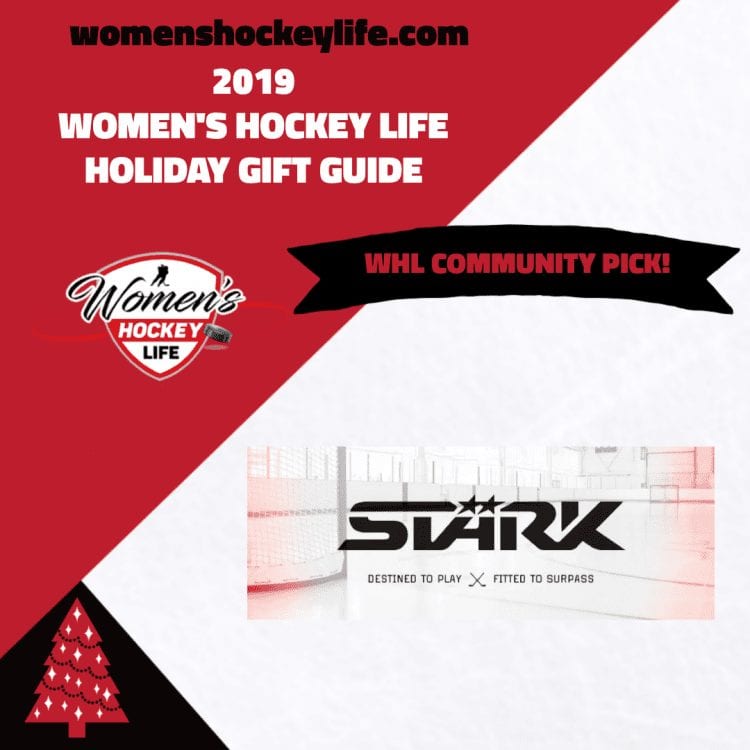 Stark Hockey was one of the most suggested picks from our WHL Community and we can see why with their female-specific gear! A pair of new women's pants or gloves that are designed to fit the female body could be the perfect gift for your hockey girl this year!
SOCIAL: Facebook, Twitter, Instagram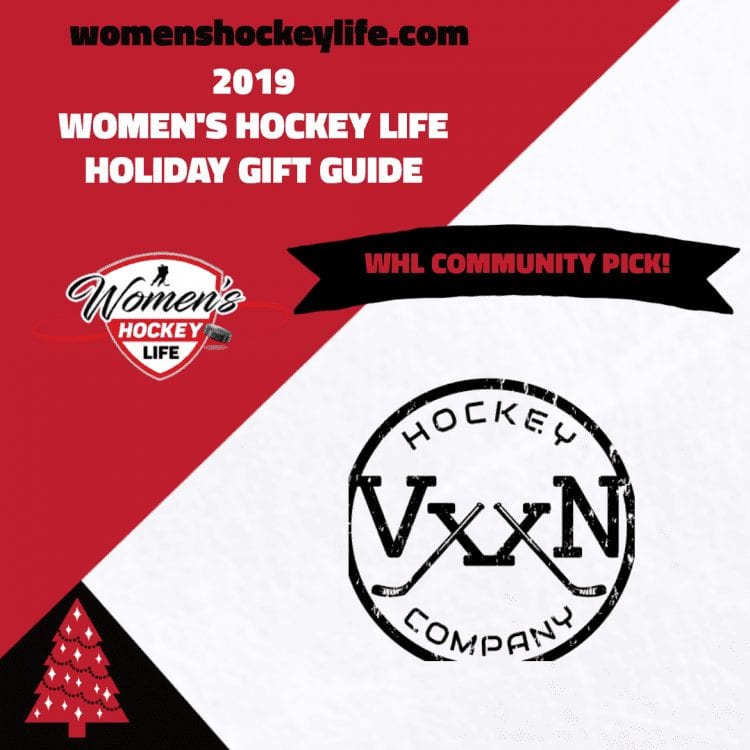 VXXN Hockey Co. is an apparel company that was started by a couple of hockey dads/coaches who recognized a need for female-specific hockey apparel. Their mission is to celebrate and represent females who play hockey, as well as those who support them. They've got tons of apparel to check off the hockey player, parent, or coach on your list!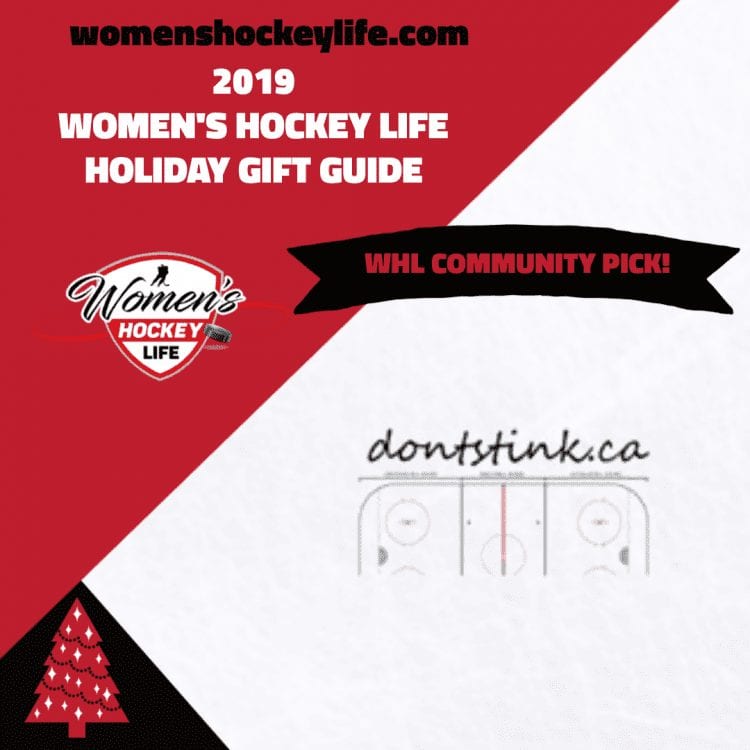 Don't Stink is a deodorizer spray made by Bantam hockey player Gillian Dinsmore to handle stinky sports gear—the perfect stocking stuffer!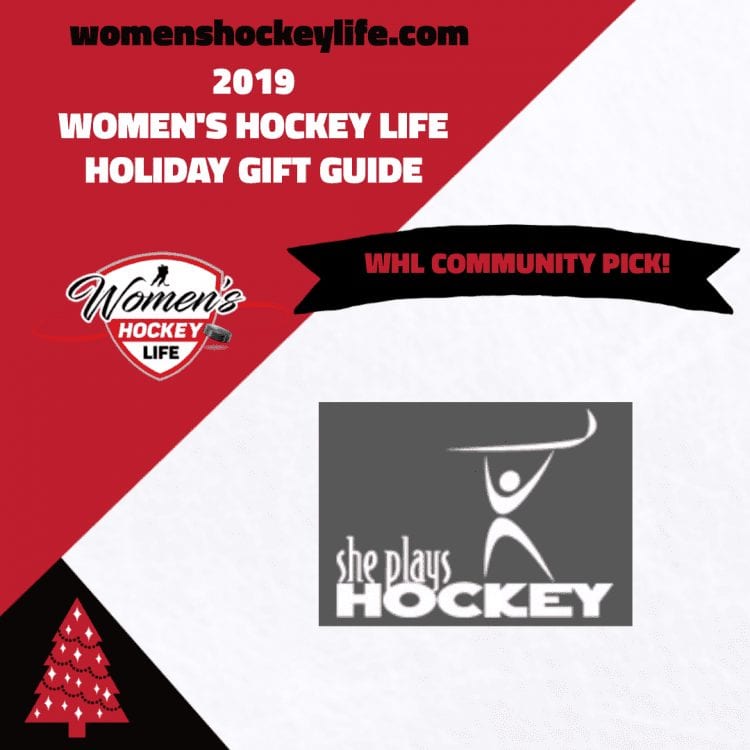 She Plays Hockey is an apparel brand specializing in female hockey apparel that focuses on athletic empowerment for girls. With tons of amazing apparel, you're bound to find the perfect gift!
SOCIAL: Facebook, Twitter, Instagram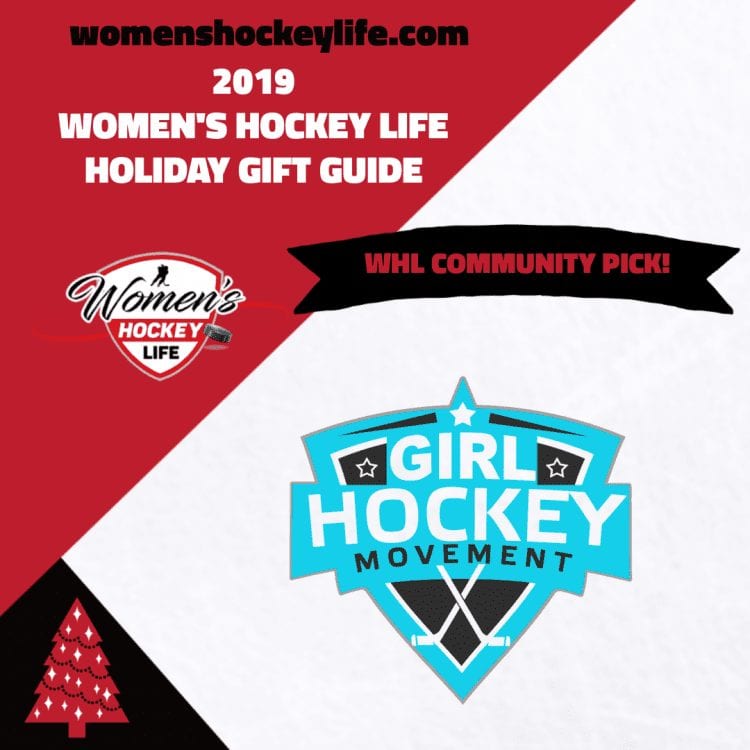 Girl Hockey Movement is an initiative started by a hockey mom in our WHL Community with the mission of recognizing girls and women in hockey. They just launched their own merchandise, which would make the perfect gift for your hockey player and helps support Girl Hockey Movement's mission!
SOCIAL: Facebook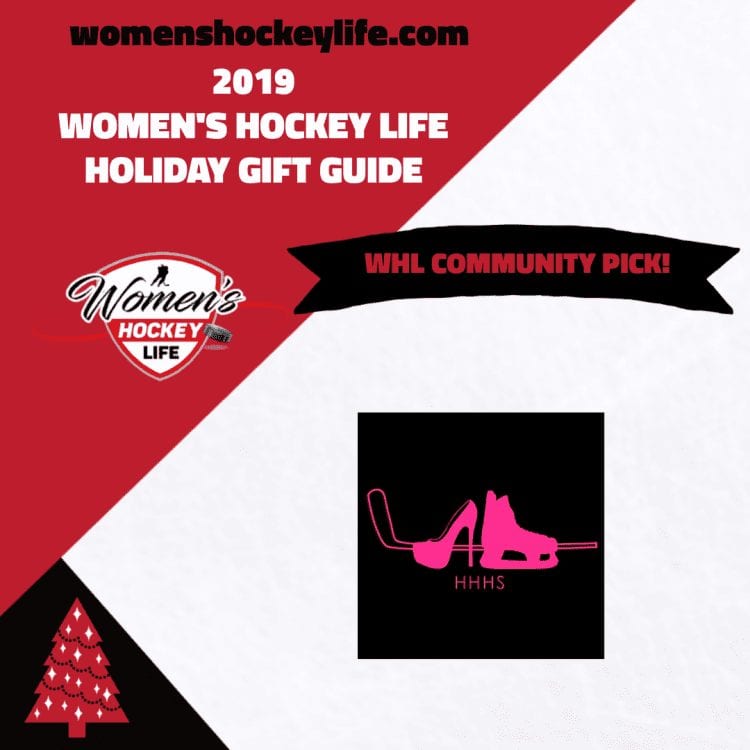 High Heels and Hockey Skates is an apparel line designed for female hockey players and hockey moms! Check out their merch here to find the perfect unique gift.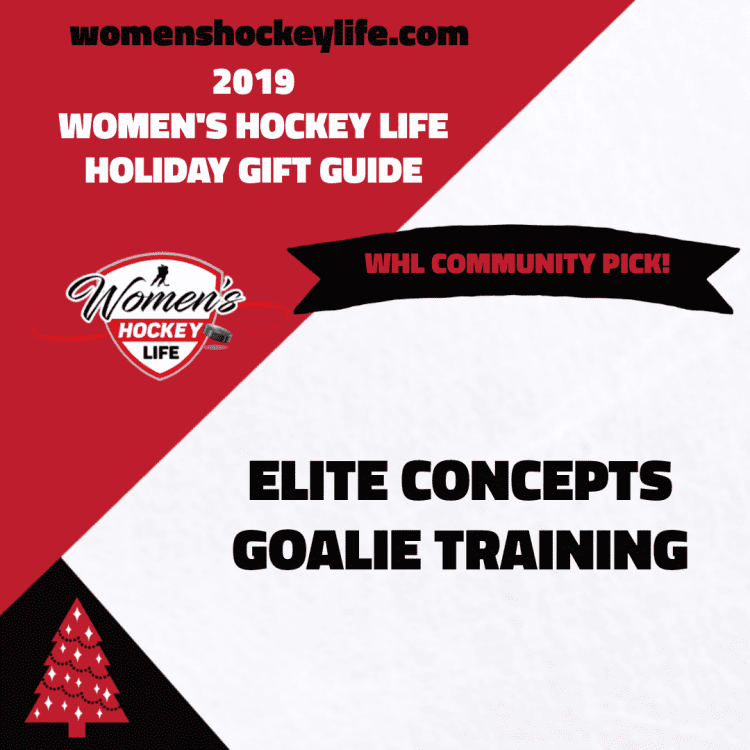 Elite Concepts Goalie Training is run by one of our WHL Community members, Shelley Payne! They offer clinics, camps, private lessons, and more. They're based in New Mexico, but offer instruction in other areas of the USA and Canada. Give the goalie girl on your list the perfect gift this year!
SOCIAL: Facebook
SUPPORTING WOMEN'S HOCKEY FOR FREE
The holiday season is about so much more than gifts under the tree, so here's some ways you can support women's hockey without spending a dime:
GO TO GAMES

Do you have a local women's hockey team you can support? Do some research and check into any local youth, junior, or college teams in your area! You can usually get into these games for free, watch some great hockey, and make memories with your hockey girl, all while supporting women's hockey—win, win, win!
ENGAGE WITH WOMEN'S HOCKEY ON SOCIAL MEDIA

Did you know that engaging with social media content from the leagues, teams, and organizations highlighting women's hockey helps them? The more interaction a post gets on social media, the more likely it is others will see it.
Ever wonder why you miss posts from leagues, teams, and organizations on social media even though you follow them? The way the algorithm works is that you see the content you interact with frequently the most, so if you want to see more content from a certain team, league, or organization, start liking, sharing, and commenting on their posts—the robots behind social media will do the rest 😉
SPREAD SOME INSPIRATION 

We've all heard the saying, "You can't be what you don't see" and we truly believe it's important for girls and women to see females of all ages and skill levels participating in hockey. This is why we created our WHL Brand Ambassador program (you can apply here if you're interested), but you don't have to be an ambassador to spread some inspiration to others this holiday season—put an inspirational post about your hockey story on social media, volunteer your time at a camp or to coach a team, hit the ODR with some local girls, or simply encourage your family members over some holiday cheer to try hockey or catch a local game!
---
We know there are many more amazing companies and businesses promoting the game and/or being run by women in hockey. Unfortunately, we can't highlight them all, but YOU can help! Share this article on social media using the buttons below and add YOUR favourite women's hockey community business to support this holiday season!
Related Articles