A month ago, when the CWHL announced they were folding, we wrote about the positive implications this could have for women's hockey. Today, we're proud to see the incredible women of the game we love come together for change.
The players are uniting for what they deserve. Here's their statement: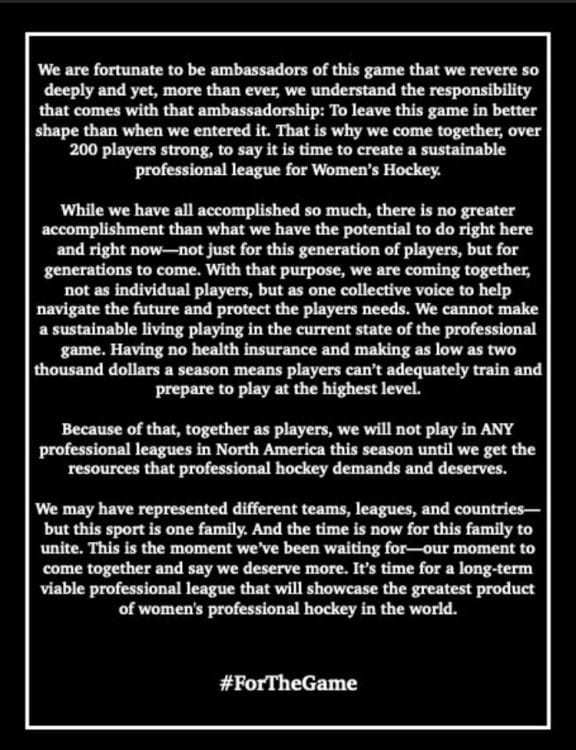 Women's hockey is going to be okay. These women know what they and the sport as a whole deserves, and they will not settle for anything less. We can't wait to see what these women do for the game, not just for the seasons to come, but for generations to come. We're proud of you and we stand behind you.
Related Articles