When Laura Stacey first launched the LS7 Sticks In For Charity road hockey tournament in 2018, she wasn't expecting it to have the impact that it did.
"It started when I got back from the Olympics in 2018. I was in a little bit of a weird place right when I got back because we [Team Canada] had lost—it was such a high going to the Olympics and then coming home with a silver it was like, what's next?"
Stacey, who in addition to representing Canada in PyeongChang has also competed at two World Championships (2017 and 2019), arrived at the idea of hosting a tournament after a road hockey game with her family which drew the attention of her neighbourhood.
"People kept coming out of their houses and were like, 'Can I join?' It ended up being quite the outdoor road hockey game. It was amazing, just like when I was a kid and would go outside and play for hours before dinner. We talked about it after and were like, this just doesn't happen as much any more, less kids playing outside, less community gatherings."
For the past two years, Stacey's tournament has brought together kids and community members as well as Team Canada athletes in an effort to encourage communities to be more active and raise money for initiatives that give schools opportunities to get kids outside and actively engaged in different sports and activities.
While plans were underway to hold the tournament again on June 27, everything changed with the onset of the coronavirus (COVID-19) outbreak, which forced the cancellation of the 2020 event. Instead of simply postponing tournament planning to 2021, Stacey and her team put their efforts into brainstorming ways to still make a positive impact on local communities this summer. They came up with a multitude of ideas, but it was a call with Bauer that kickstarted Stacey's donation to a group of Toronto's front-line health care workers.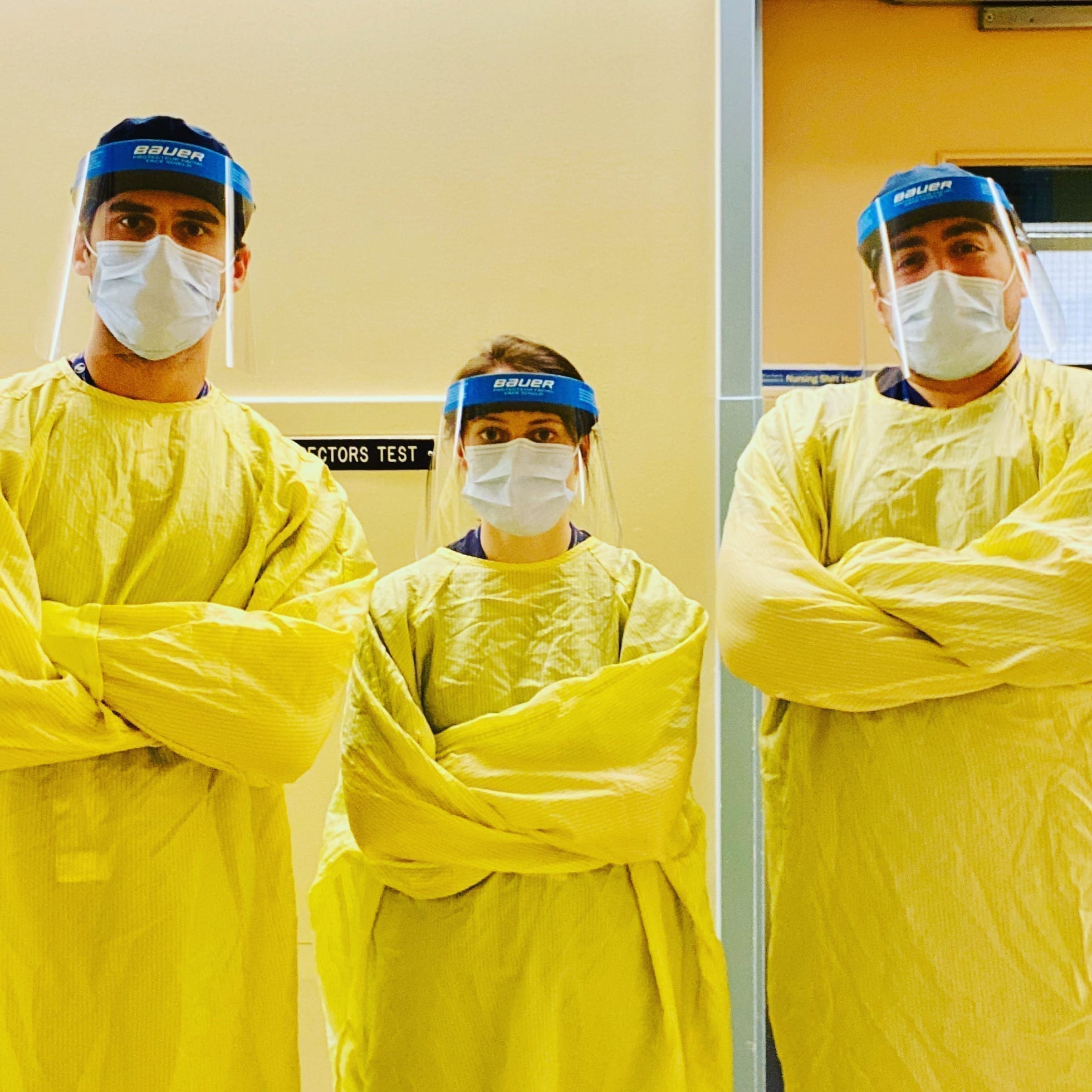 Stacey, a Bauer-endorsed athlete, first reached out to the well-known hockey equipment manufacturer to commend them on launching their production of medical face shields, which Bauer announced in late March.
"I reached out and said if there's any way I can help, please let me know. I had a really good call about whether there were opportunities to support a local hospital that needed those masks, and they came up with Toronto SickKids."
Toronto's SickKids Hospital (also known as The Hospital for Sick Children) had reached out specifically to Bauer about being in need of masks, and with Stacey being from the Toronto area and looking for a way to use her cancelled road hockey tournament for good (not to mention her sister being a paediatric doctor), it was the perfect connection.
Stacey and her team were able to supply SickKids with 510 masks. Doctors and hospital staff sent her photos of themselves in the gear, which can been seen in Stacey's #StayInSticksIn video:
#StayInSticksInpic.twitter.com/Tej429TyBr

— Laura Stacey (@LauraStacey7) April 26, 2020
"Right now with the COVID-19 pandemic, it's not so much about sports or hockey or anything like that, there's something so much bigger right now, and that's the health and safety of every single person in the world," said Stacey. "So I think it was pretty easy to kind of redesign the idea of the tournament for a year and hopefully raise a little awareness and help as best as we can so that next year it is possible to get back to being active and having fun and playing hockey in the community."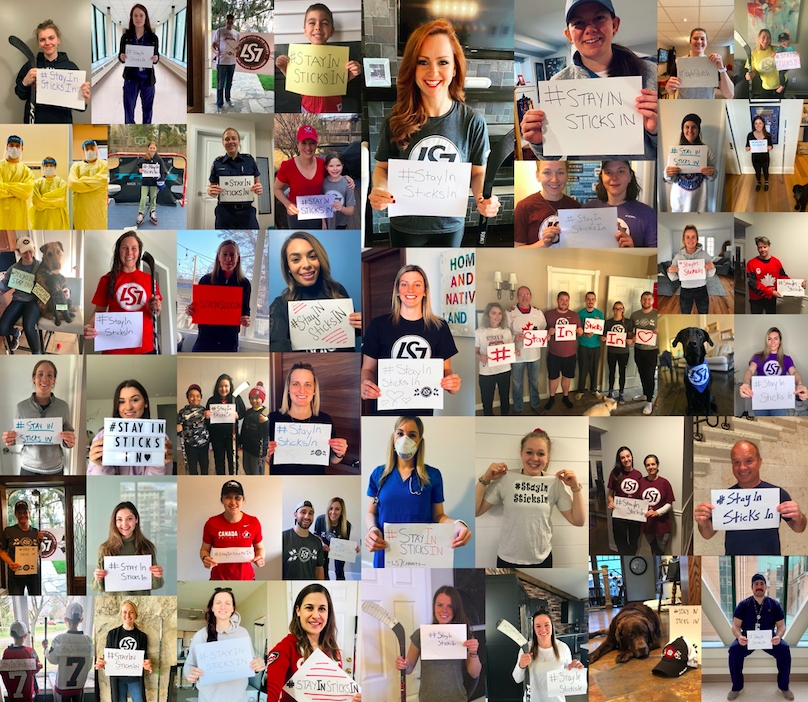 While there are still numerous unknowns in regards to what hockey will look like this coming season, Stacey also recently announced her return to the PWHPA for 2020-21.
"I definitely knew I wanted to go back to the PWHPA. I was pretty happy with what it turned out to be last year, especially from where we were at when the CWHL folded. To turn it into something like the Dream Gap Tour that we did last year, that was pretty special."
"It's pretty cool to see all the support and the sponsors and the people who have jumped on board and really want to push women's hockey further… and that's the goal, to keep pushing and moving forward."
More information on #StayInSticksIn and the LS7 Sticks In For Charity road hockey tournament can be found on Laura Stacey's website.
Related Articles