"Mom, told me what you're doing and I want to say thank you."
In 2011, a young girl named Amelia Murray was playing for the Chicago Young Americans. She was a high school freshman when she decided that she wanted to do something to help her younger sister. What she did was so much more than you would expect a sibling to do.
Amelia's younger sister was diagnosed with epilepsy. If you are unfamiliar with epilepsy, it is a "neurological disorder marked by sudden recurrent episodes of sensory disturbance, loss of consciousness, or convulsions, associated with abnormal electrical activity in the brain."  One in every 26 people are diagnosed with epilepsy.
Amelia started what is known as Shutouts for Seizures and has raised $36,643 so far. At the start of every season, Amelia reaches out to people and asks them to pledge money per shutout for the year. At the end, the shutouts are tallied up and all the money is donated to Citizens United for Research in Epilepsy (C.U.R.E) which is based in Chicago.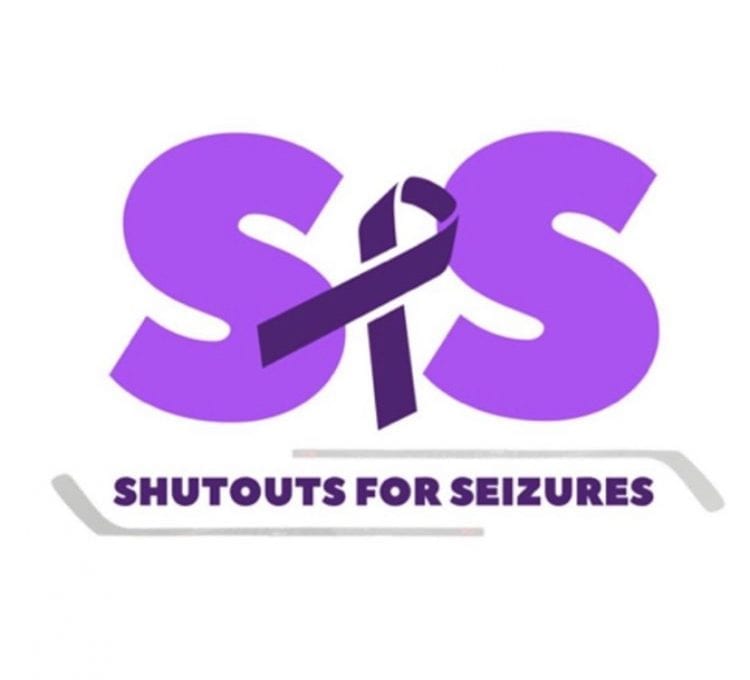 As a goalie herself, Amelia emphasizes the fact that shutouts are earned by the entire team and not just the goaltender. If the team does not block shots or play their positions, a shutout is not possible. However, this initiative extends much further than the game of hockey. Amelia's personal attachment to the cause is a big push for her, but ultimately her goal is to help support research so that someday there may be a cure for epilepsy — with this disease affecting approximately 60 million people worldwide, it is not something minor.
November is National Epilepsy Awareness Month and on November 16, Union College will host Quinnipiac University in their second annual Shutouts for Seizures game. Admission to the game will be by donation only and all proceeds will go towards C.U.R.E.
Hockey is more than a game for Amelia, it is a way to help her younger sister and it is an outlet to create awareness for a life-changing disorder.
Next time you step on the ice, into the rink or watch a game on TV, remember how lucky you are to be playing such an amazing game and think of how that game may affect you or others. Hockey helps everyone in their own way. For Amelia and her sister, it is bigger than winning or losing a 60 minute game. Every day her sister is in a battle for her life, with little help but medication to keep her going. There is no intermission or summer break for her and millions of others suffering with this disorder.
Amelia's greatest accomplishment may never be winning a championship but in fact what she hopes to achieve off of the ice. Someday, there will be a cure and Amelia will be proud to know that she has played a part in it.
This year, as November rolls around I urge you to wear purple in honour of Epilepsy Awareness Month. Coaches, managers, parents and players can all use hockey to help support Shutouts for Seizures. Together, the hockey world will make an impact on and off the ice.
For more information or to make a pledge, please contact myself or Amelia or connect with her via Instagram:
Bella – [email protected]
Amelia – [email protected]
If you're making a pledge please include name, team, phone number, and pledge amount.
The opportunity is on our sticks, will we dump and change or go for the goal?
Related Articles