"All the guys dream about the NHL. What about the women? We just dream about college, and then after college, then what?" said Sydney Rarick, a former forward for the Dallas Stars Elite Girls, a North Texas girls' hockey team.
Eight players from the Dallas Stars Elite 19U Girls program will advance to play collegiate hockey next year.
These players trained six-to-eight times a week for years just for the opportunity to potentially play college hockey.
Meanwhile, across the hall on the other rink at the Valley Ranch Starcenter, the boys' team strives for the NHL.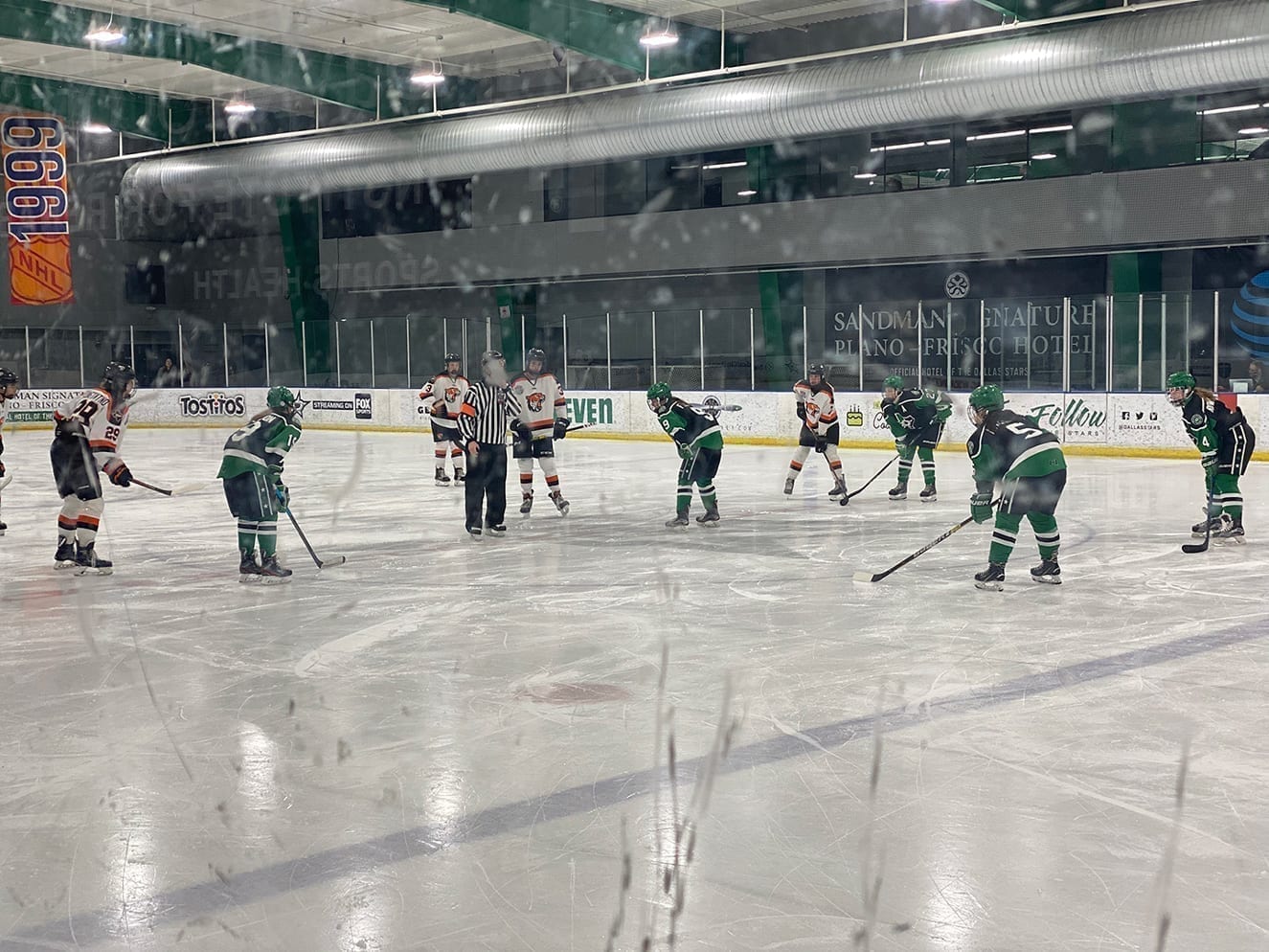 THE PWHPA
Despite similar training, the girls' players have historically had fewer, if any, opportunities to pursue a professional career in hockey. The Professional Women's Hockey Players Association (PWHPA) aims to fix that.
"We're a part of the PWHPA so that these young girls all across the world can actually look and have the same dream that their brothers might have, that their male cousins might have," said U.S. Olympic Women's Hockey forward Gigi Marvin.
Previous women's hockey leagues such as the Canadian Women's Hockey League (CWHL), the current National Women's Hockey League (NWHL), and the earlier iteration of the NWHL, have not been able to provide the same resources as men's leagues.
"We are trying to create a league just like the men, and we want to have a locker room, we want to have our travel paid for, we want to be able to have all our off-ice needs, our on-ice needs, our strength and conditioning, all in one area," said U.S. Olympic Women's Hockey defenseman Kacey Bellamy.
"All of these [resources] are things women's hockey players do not currently have, so we are all coming together and working in the PWHPA to create something where the one and only job a women's hockey player has is hockey," Marvin added.
Before 2019, the formation of the PWHPA had been brewing for a while. "We as players have been having discussions for years about it and wanting to do something about it as far as getting the game to where we think it needs to be on a professional level," said Canadian Olympic goaltender Shannon Szabados.
THE PWHPA'S IMPACT ON THE NEXT GENERATION
The next generation of young women's hockey players will benefit the most from the creation of a viable professional league, but no one asks for their opinions on the PWHPA and their mission.
The young women of DSE want to continue to play hockey after they graduate college.
"I want to stay in this sport as long as possible because it's given me so much… I'm hoping there is something that'll be there for us after [college]," said DSE defenseman Bronwyn Khangsar.
DSE defenseman Erika Shirer stated she'd consider playing hockey after college if given the opportunity.
The viability of the league, however, largely impacts their decision to pursue professional hockey after college.
"I'd definitely want to keep playing after college because I can't see myself not playing, but it also depends on [how that league is doing]," said DSE defenseman Lily Martinson.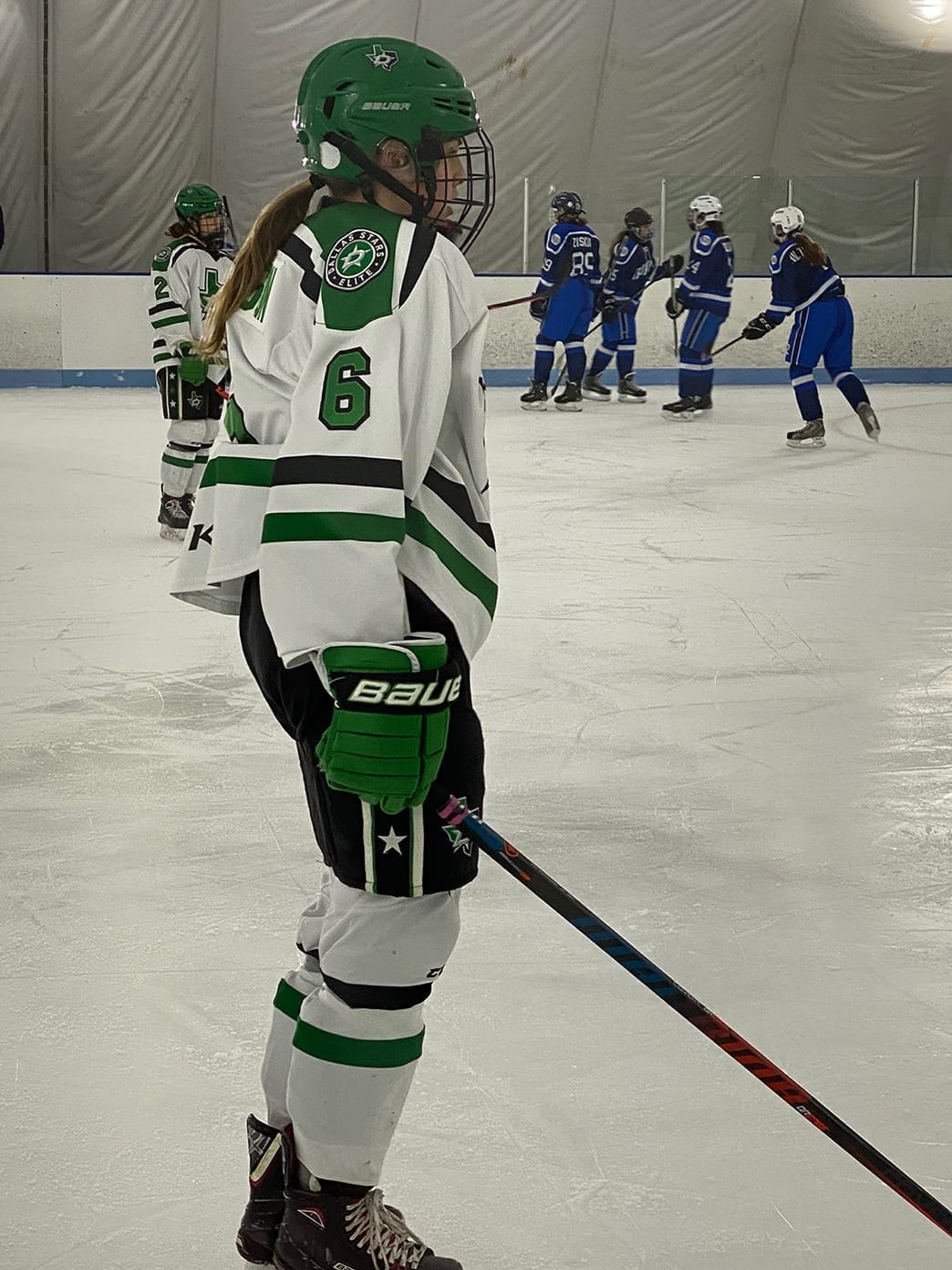 DSE forward Audrey Shirer stated, "If [the women's league] was secure enough, I for sure want to play after college. The problem is, from what I've read, it's not financially stable, and people are having to work one or two jobs at the same time."
These young women also aren't sure the time it takes to create a stable league and if one will even exist by the time they graduate.
THE PWHPA'S MISSION
Bellamy assured it's definitely possible that a league will exist by then. "That is what our generation right now is working on, for the girls that are graduating college four or five years from now, that they're going to have a great place to play and get paid [a living wage] doing it," said Bellamy.
Szabados echoed their hope is to have one well before the DSE players finish college. "I'm one of those players who will probably never see it. I'm probably close to retirement here, and there's a lot of players in my situation who are part of the PWHPA who are obviously not doing it for ourselves, because we're not going to benefit from it, but for a player like [one of the DSE Girls]," said Szabados.
Rarick stated she thinks a lot about a viable league existing by the time her tenure at Lindenwood University ends.
"Being able to still go play a professional sport at the highest level possible is just an incredible thing to do, so if I was drafted into [a league], I would definitely take [the opportunity]. I would want to experience what it's like," Rarick said.
Rarick also thinks it would be huge for the growth of the sport simply because it could inspire youth players.
"Being able to go to a [girls' hockey] tournament and seeing a women's pro game, that would be sick. I think that'd be really positive for young women playing hockey, and they'd want to continue and go pro one day," said Rarick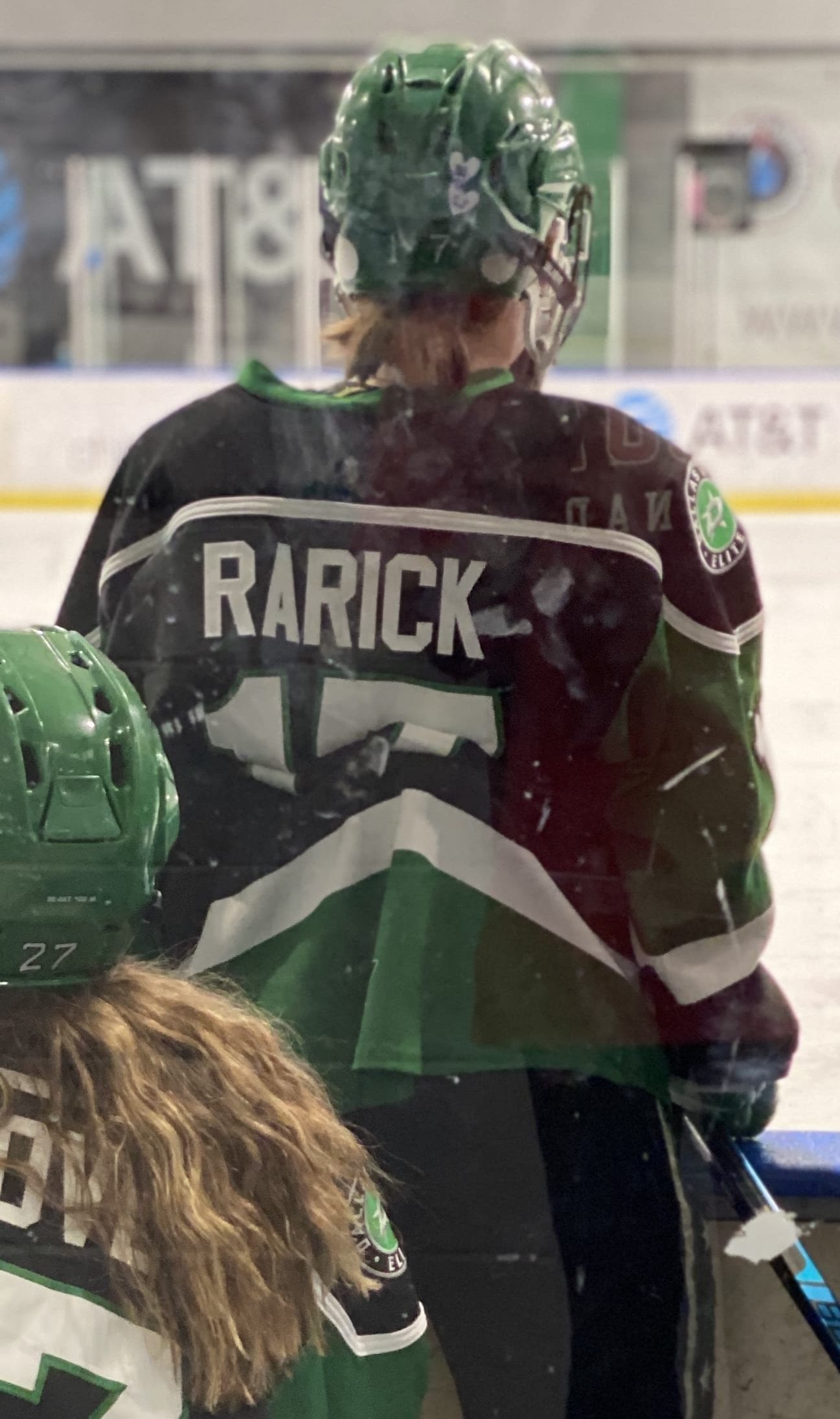 GROWING WOMEN'S HOCKEY
Interest in women's hockey has always been questioned. Women's hockey at the national level has grown. A U.S. record crowd of 13,320 showed up at the Honda Center on February 8, 2020 to watch U.S.A. vs. Canada. In spite of that, people continue to claim there is little interest for a traditional women's league.
This is due, in part, to poor exposure and marketing that has not done enough to help the sport's perception.
"Outside of national team play, the marketing and the exposure hasn't quite been there… The games have still been well attended when it's the best players on the ice," said Szabados.
In 2016, a CWHL regular season game between the Montreal Canadiennes and Calgary Inferno held at the Bell Centre saw a crowd of 5,938 people. The turnout proved there's an interest in a women's league that is presented in a truly professional setting with better marketing and resources.
"If you put the effort out there and market it and do the work that is needed [you can make it work]. I think it's just a copout when someone says something doesn't work," said Bellamy.
The DSE players have also said that the main problem is a lack of advertising.
"[They should do] anything they can do to try and get more viewers," said Audrey Shirer.
"If no one is going to help women's hockey, then it's not going to go anywhere," stated Martinson.
These young women trust what the PWHPA is doing to grow the game and create a viable league.
"We need that strike. We need things to get better because it's not fair [women's hockey players don't have equal opportunities to men]," Martinson said.
Audrey and Erika Shirer, Khangsar, and Rarick all support the PWHPA's decision to hold out for better conditions and resources.
For PWHPA members, it's reassuring knowing they have the support of youth hockey players.
"Those are the exact people [for whom] we're doing it. It's my little niece, it's my little cousin. Those are the people who will directly benefit from it," said Marvin. "Right now, those girls will not, in the current state, make a living playing hockey in a professional women's hockey league, because it's not there. So, of course it's awesome to hear that support from the younger kids."
Bellamy stated that's the main reason she still plays hockey. "Yes, I love [hockey]. But being able to be a role model for younger girls, for them to watch us play and strive to become [like] us [is why I keep playing]. Hopefully there's going to be way more resources for them and a league so they can get paid."
As the PWHPA takes steps to advance women's hockey, the young women of DSE see this as the right time to revamp the sport.
"Now is the time to make great changes to women's hockey, and I just want to go full forward with whatever they think is the best way to make it equal to men's," said Rarick.
---

Related Articles