As women's ice hockey experiences continued growth, the impact from this run of momentum has provided a number of feel good stories. With the Asia-Pacific corridor holding potential for many new mythologies to develop, Noor Jahan, an inspiring goaltender from India is adding to the game's global footprint.
Belonging to a group of hockey heroines in the Himalayas, part of India's northernmost state, it is home to their national women's ice hockey team. Taking into account that India, the world's second most populous nation, has less than 500 registered female players, the ceiling for growth is unlimited.
With the game's Indian origins dating back to the 1920s, providing training exercises for soldiers in the winter, a revival occurred in the 1970s. Originally played on frozen ponds and rivers, akin to the experiences of many young Canadians, civilians began to emulate the military, also participating.
This participation would prove to inspire Jahan, finding a family member gracing the ice, and later national men's team member, that she wished to emulate. Beginning to play in 2006, Japan's first stick held an emotional component. With a grandfather whose vocation included carpenter, he kindly crafted one for her.
"I grew up in a small village in the Himalayas where ice hockey had been introduced through the Indian Army. Over the years, the civilians had started taking up the sport and I looked at my cousin playing in one of the local teams and he was the source of inspiration for me to start playing ice hockey."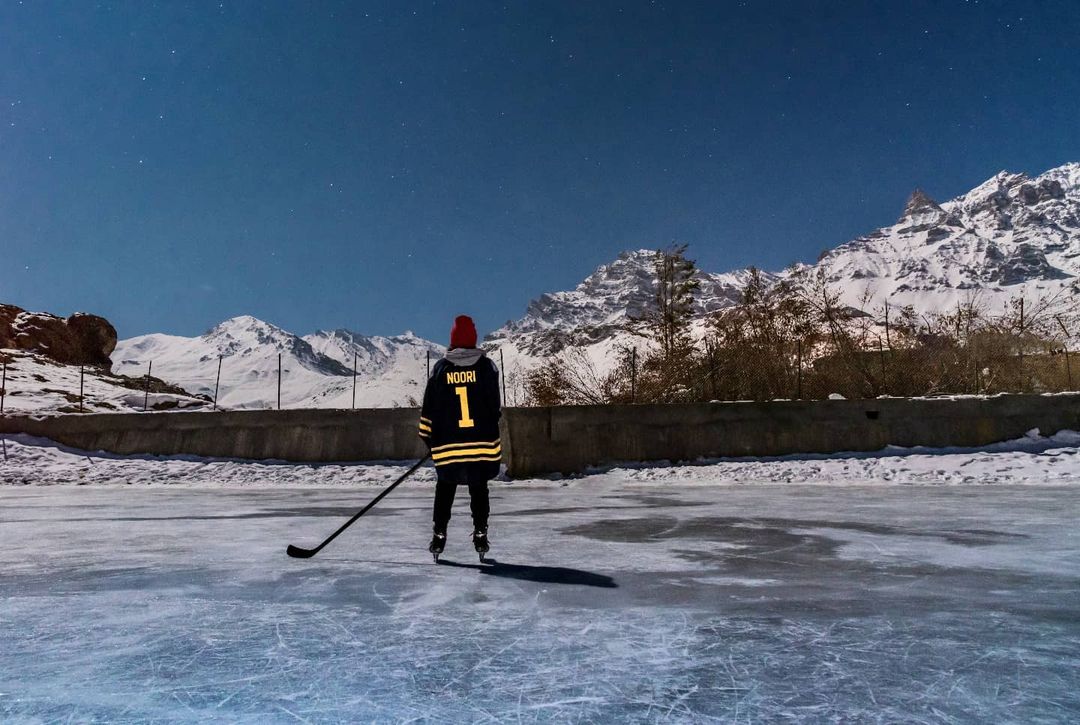 With the national team based in the town of Leh, consisting of a population of approximately 31,000, the voyage is one only accessible by plane. Found in the Ladakh region, with an elevation of 12,000 feet, every member of the national team has its origins in the region.
As a side note, 2015 saw the launch of the Ladakh Women's Ice Hockey Foundation, helping provide organizational structure and a base upon which to grow the game. Jahan also serves as General Secretary.
Worth noting, the region has welcomed some highly notable figures in hockey, adding a significant lustre and relevance. In January 2018, Hayley Wickenheiser and former NHL skater Andrew Ference travelled there, graciously donating over 70 bags of gear, including 25 from the NHLPA. The famed Olympian found intrigue in the area after watching a YouTube video of players competing there. In addition, the region once welcomed Hall of Famer Slava Fetisov, playing host to his Last Game Initiative for the UN.
Fast forward to November 2018, Jahan and the Indian team travelled to Airdrie, Alberta, appearing at Wickenheiser's Hockey Festival. In addition to skills training, India enjoyed an exhibition match versus the Bantam B Rockies.
Gracing the ice at a handful of facilities, including Winsport, the experience not only provided Jahan and her teammates with increased confidence, it helped to demonstrate that there is a place on the ice for players the world over. Simultaneously adding to Wickenheiser's amazing legacy as a builder and ambassador to the game, she holds a cherished place in the hearts and minds of these grateful players.
Joined by teammates Diskit Chonzon Angmo and Tsewang Chuskit as part of Under Armor's #IndiaWill campaign, Jahan even earned a degree of celebrity status. Undeniably, the sport has provided her with a strong sense of kinship and community. Finding an ideal vehicle to encourage and empower women of India to follow their own sporting dream, it may stand as her greatest legacy.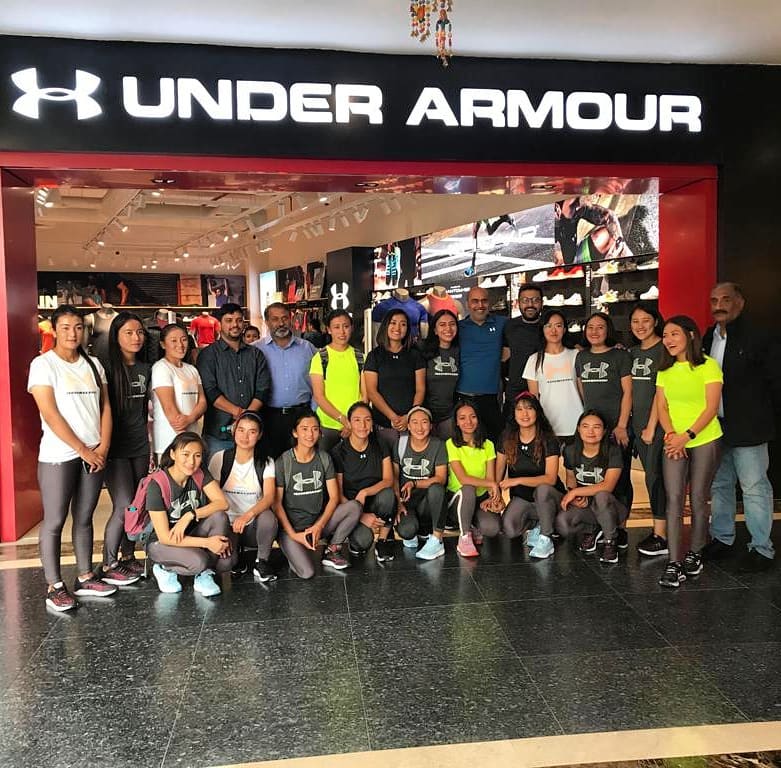 "Ice hockey gave me the opportunity to be a part of the family that sticks together through every thick and thin. This sport has given me confidence to stand up for the athletes' rights and made me aware of what is right or wrong. I stood up for the rights of women athletes along with my team members when we faced discrimination and were not treated equally."
A key milestone for Jahan took place during March 2016. Appearing in the Challenge Cup of Asia Division I, it marked an opportunity for India to enjoy their first international exposure. Contested in Taipei City, Taiwan, Jahan and her teammates went winless in four matches. Suffering an 8-1 loss to Singapore in their opening match on March 22, other competing nations included Thailand, Chinese Taipei and Malaysia.
A bright spot for India saw Jahan recognized as Top Goaltender at the tournament. Statistically, she recorded 224:11 of ice time, facing 229 shots. Logging a Goals Against Average (GAA) of 9.63, her save percentage was .842.
Winning a pair of games at the 2017 Women's Challenge Cup of Asia, it marked significant progress. With seven nations on-hand, including New Zealand, Singapore, Thailand and the UAE, India bested the Philippines by a 4-3 mark. On the final day, India prevailed versus Malaysia in a closely contested 5-4 final. Chuskit gained tournament MVP honors, while Angmo was recognized as India's best player as selected by the event's coaches.
Combining a sense of history with pride and achievement, the historic March 9 win over the Philippines, allowed India with its first-ever triumph in the international spectrum. Reflecting on the impact of this landmark win, it provides a jubilant Jahan with thoughts of residual comfort, an achievement destined to be treasured for a lifetime,
"There are countless favorite moments but the one that I will vividly remember for the rest of my life would be our first International win at the Women's Challenge Cup of Asia in 2017. The win on that particular day was remarkable and just thinking about that day still gives me and my teammates goosebumps."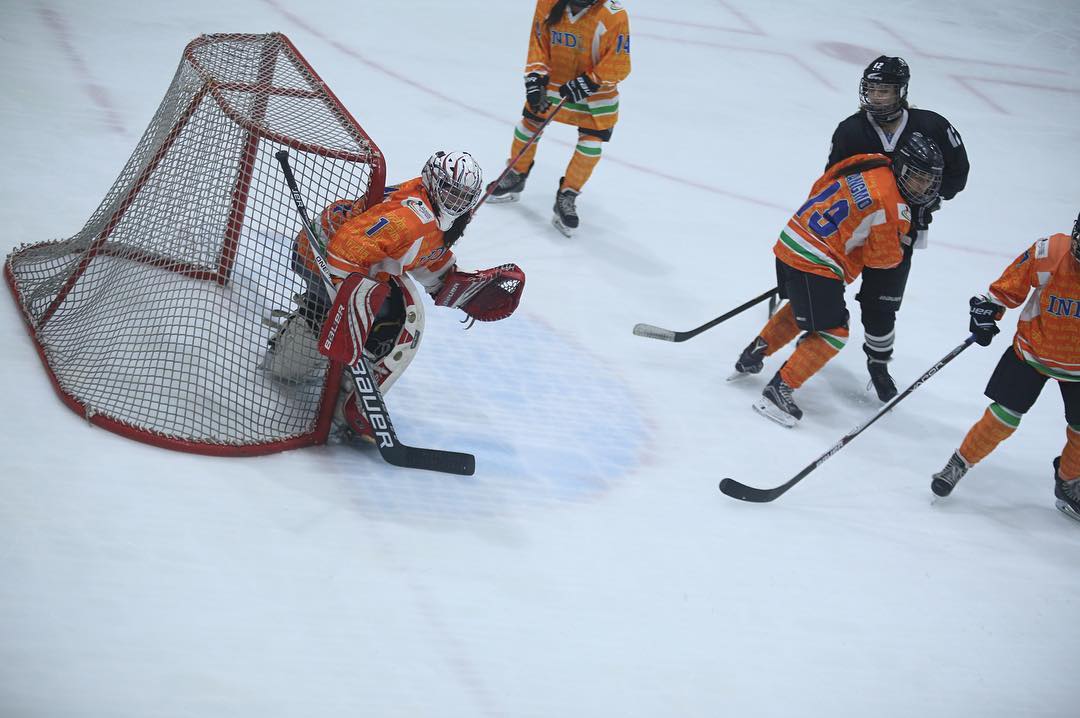 Despite going winless at the 2018 edition of the Women's Challenge Cup of Asia Division I tournament, India still qualified for the bronze medal game. Although Jahan and her teammates lost to the Philippines by a 6-2 margin at Kuala Lumpur's Empire City Ice Arena, the privilege of competing for a podium finish proved to be highly positive.
Building on the experience, 2019 saw further progression. Gracing the ice in Abu Dhabi, UAE, India earned its first ever podium finish. Besting Kuwait in a convincing 11-0 triumph, India enjoyed their third international win. As a side note, Mongolia was scheduled to ice a team for the event, which would have marked their international debut. Sadly, the program faced the obstacle of not finding enough players.
Complementing the jubilation of the podium finish involved a significant haul of hockey hardware for India. Dechen Dolker earned Tournament MVP, while Tsetan Dolma gained Top Defender honors. Between the pipes, Jahan enjoyed 119:39 of ice time, recording a 4.51 GAA and an .842 save percentage.
Having taken on many roles since donning the goalie pads, from competitor to administrator, also becoming instructor and mentor for younger players, such admirable efforts envelop the opportunity to become an ambassador for the game. Undeniably, Jahan and her teammates have become builders, each successive appearance raising awareness that ice hockey is poised to become part of the nation's sporting conversation.
Equally impressive is the fact that Jahan's interests extend to art conversation and entrepreneurship. Such ventures include Shearing Ladakh, along with Empire Tours Ladakh, in collaboration with her brother.
While there are many more milestones and objectives to reach, the path blazed is one of encouragement. For Jahan, the opportunity has positively impacted her life. Hoping to instill the same impact for future players, her outstanding efforts are destined to hold a hallowed place in the game's unfolding narrative,
"I do see myself as a pioneer for ice hockey in India. In fact, I am already playing my part by promoting and introducing ice hockey amongst the younger girls through Ladakh Women Ice Hockey Foundation and the Ice Hockey Association of India."
"All quotes obtained first hand unless otherwise indicated"
Related Articles