Adding the milestone of international hockey to a highly promising career, the experience provided an elated Odel Fischler with a strong sense of achievement. Participating a pair of compelling tournament appearances, a significant, and highly historic, step forward took place for Team Israel. Starting with the 2022 IIHF Women's World Championships, Division III, Group B, marking the first international appearance for the Israeli national women's hockey team, Fischler followed it up with a treasured career highlight. Adding to the sense of history involved the treasured prospect of playing on home soil, appearing in the inaugural women's ice hockey tournament at the Maccabiah Games.
Having first graced the ice at the age of 13, Fischler also played for Metulla men's team in the Israeli league. Stepping aside from the game for nearly two years, the unfortunate impact of the pandemic placing several sports in stasis, ice time became out of reach for Fischler. Enjoying an opportunity to return to the game, the wait proved well worth it.
Garbed in the Israel jersey, undeniably one of the sharpest among international hockey team, a dove accentuating a powder blue and white colors. Wearing number 18, the thrill of playing internationally has brought Fischler a heightened sense of purpose. Part of a fascinating movement geared towards unprecedented growth, simultaneously taking on the mantle of pioneer, becoming an inspiring role model. Reflecting on the experiences of her nascent international career, the first time that the Israel jersey draped her shoulders marked a seminal moment.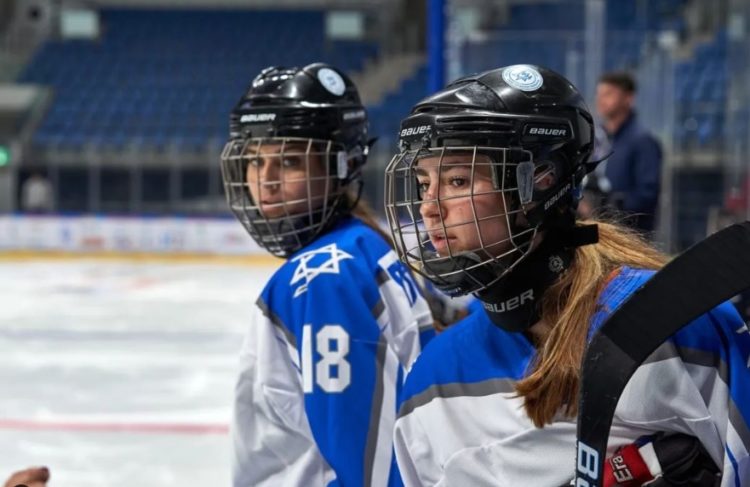 "The first time (that) I had the unbelievable opportunity to represent my country with the truly stunning Team Israel jersey, it was absolutely incredible. That would be my way of describing it. It is the feeling of finally having a place for Israeli women hockey players to look forward and strive to get to.
That is something we have never had before. The guys always had the IIHF Nationals, the Maccabiah, while the women had truly nothing to look forward to. It was a real honor to start a whole new chapter for Israeli hockey. I was ecstatic that I had the opportunity to be an example for younger girls, which is something I never had as a young girl on the ice here in Israel."
The largest, most successful Maccabi Games (Jewish Olympics) ended last night in Israel; 10,000 athletes from 60 countries playing 38 different sports. I was thrilled that women's ice hockey was included & thrilled that my grand-daughter, Odel, played forward for Team Israel.

— Stan Fischler (@StanFischler) July 26, 2022
Among the most cherished highlights of participation at the 21st Maccabiah Games, the presence of a highly respected authority on the game, who is also her grandfather, took on monumental significance. Renowned as a writer, broadcaster and also professor, Stan Fischler assembled a brilliant career spanning numerous decades. From the first two seasons of the New England Whalers in the ambitious World Hockey Association to later providing coverage for the Islanders, Rangers and Devils for MSG, the celebrated scribe, also a member of the United States Hockey Hall of Fame, celebrated his 90th birthday last March.
Still bringing a youthful exuberance to the rink, in attendance for the Maccabiah Games, sharing his wonderful insights on social media, the opportunity to see his granddaughter grace the ice definitely stood as the most treasured highlight in his storied career. For a very grateful Odel, surrounded by loving family members in Israel, a highly uplifting show of support supported inspiration.
Memories destined to provide residual warmth long after the final buzzer, she recounted how her grandmother, Shirley Walton Fischler broke barriers, becoming the first female journalist in the press box at MSG. Undeniably, Odel channeled Shirley's empowering spirit, bringing a new chapter to the Maccabiah Games, women gaining their rightful place on the ice.
"My grandfather has always been and always will be my role model. He is undoubtedly one of the greatest hockey people ever, I would say. He and my grandmother, who was the first woman to enter the MSG Press Box, truly gave me the best example of how much hard work pays off.
Having my grandfather there was very meaningful to me, I am so grateful that he was able to be there. he is one of my best friends and I look up to him! it could not be further then a given. Also, I would like to note, that seeing Stan Fischler in action telling his jokes to some great hockey fanatics at the rink, is a wonderful experience. He is one of the friendliest people I know."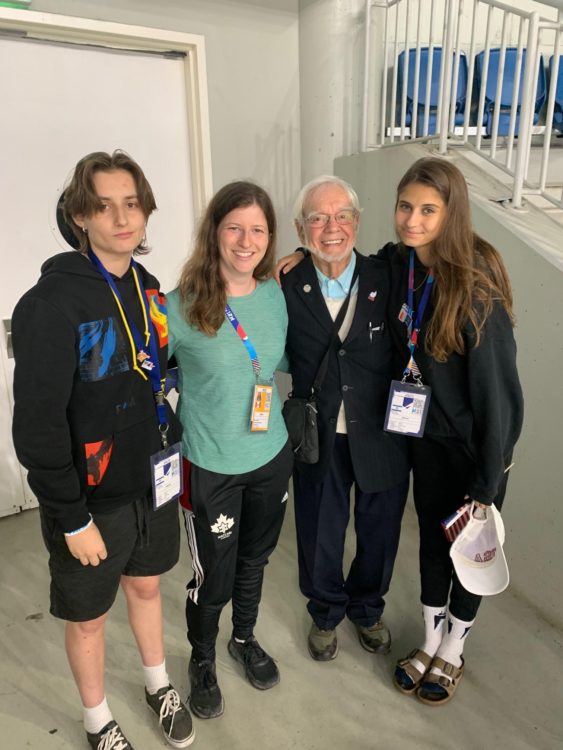 Gaining the opportunity to play in front of her grandfather and family on such a grand stage, gracing the ice at Pais Arena also produced, understandably, a degree of anticipation. With host Israel facing off versus the United States on July 13, marking the first ever women's ice hockey game in Maccabiah Games history, the match stood as a seminal moment for Fischler.
"I am not going to lie, when I got on that ice at Maccabiah, I was pretty terrified. I quit for a while when Covid was in motion and came back when I got notice of the national women's team. I was nervous of letting my family down, especially since I am a defensive player who was put in an offensive position. Yet, nonetheless my family was there to support me and of course, give me some of the best advice."
With aspirations towards continued growth and improvement, Team Israel has a cornerstone in Fischler. Adjusting to an offensive role, demonstrating a maturity and ability to shine as a team player, the combination of perseverance and dignity mark a proud extension to her family's acclaimed association with the game.
Acquiring a wealth of experience and increased confidence during a milestone filled year, the chance to skate for Israel in a pair of tournaments represents an essential chapter in Fischler's sporting odyssey. Emerging with a bronze medal from the Maccabiah Games, a cherished keepsake, and highly symbolic artifact representing women's ice hockey in Israel, it was not the only treasure for Fischler.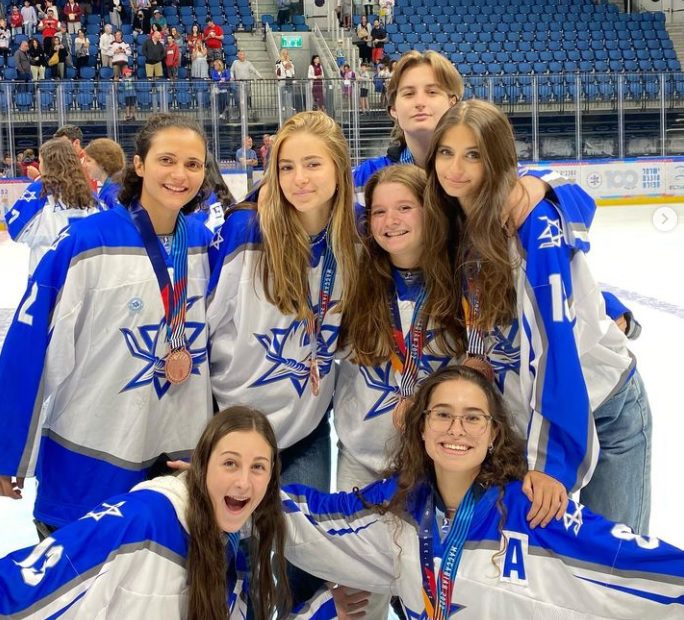 Friendships made embodied the spirit of the Games, an uplifting source of contentment. The feeling of community extended by gracious players from Canada and the US proved essential in creating a welcoming culture. While the players shared a common trait in heritage, they shall be forever linked in their collective effort, making history on ice.
"I consider the Maccabiah Games as one of THE BEST experiences I have had as a hockey player, the people were so kind and helpful. The energy was out of this world. The rink was unbelievably beautiful.
Looking back, the part of Maccabiah which I enjoyed the most would definitely be, feeling a part of that hockey community as an Israeli team. making great connections with the wonderful Canadian and USA teams. Coming together for the first time as women representing the Israeli jersey on the ice at Maccabiah. It was a feeling of achievement and warmth."
"All quotes obtained first hand unless otherwise indicated"
Acknowledgements: Mitch Miller
Further reading: https://www.nhl.com/islanders/news/mavens-memories-shirley-fischler-breaks-gender-barriers-in-hockey/c-322687232
Related Articles