Gaining the privilege to honour her heritage as a member of Lebanon's national ball hockey team, it simultaneously marked an exciting opportunity for Jordan Beshara to continue her competitive endeavors. Raised in St. Thomas, Ontario, Beshara played defense for the PWHL's London Devilettes, followed by U Sports play for the Carleton Ravens.
With the 2022 ISBHF Women's Worlds hosted in Laval, Quebec, marking the first time that Canada served as host country since 2013, the event marked a compelling intersection for Beshara. As a Canadian born player, the chance to make her ISBHF debut on home soil accentuated the milestone. Wearing number 67, the prestige of her parents in attendance provided an additional element of enjoyment, "It was very fun to play on home soil because my parents were able to come to Laval and experience this unbelievable opportunity with me."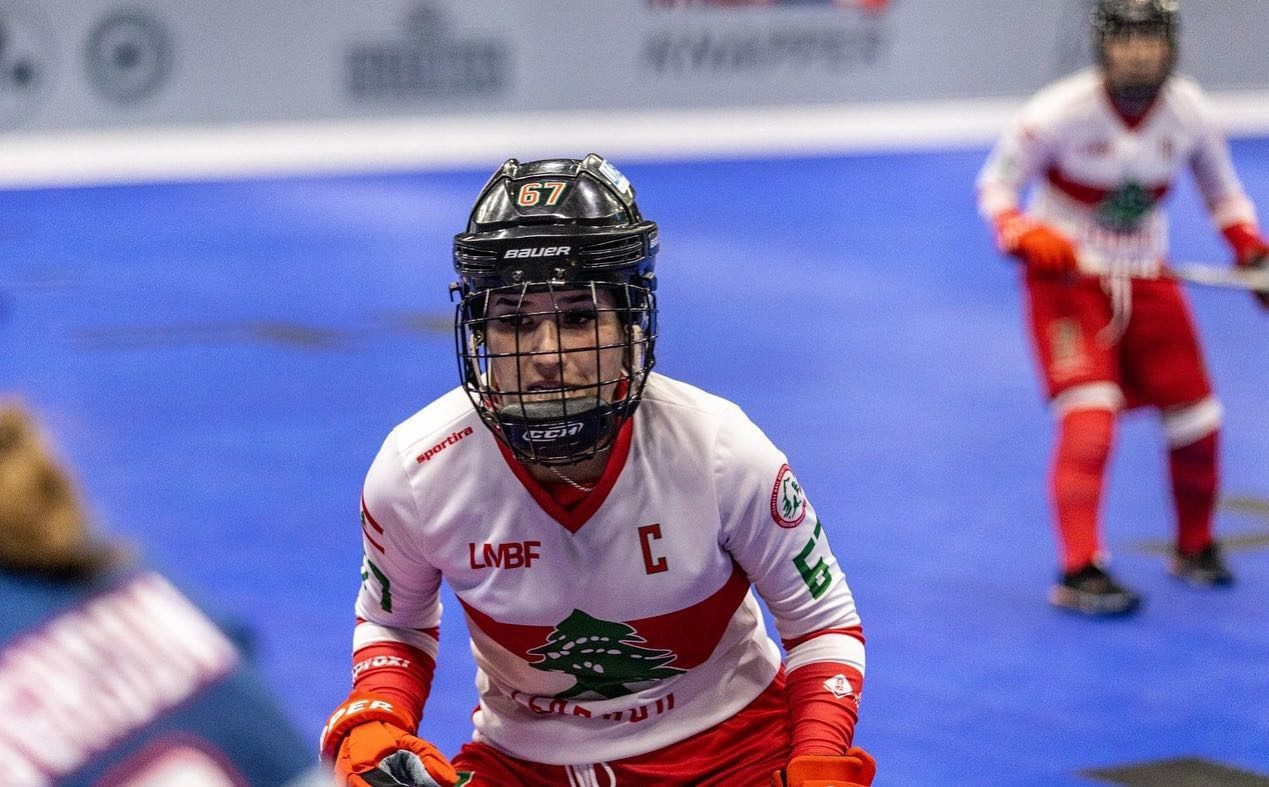 With a coaching staff consisting of highly experienced Fay McLaughlin and Danika Smith, also a member of Canada's gold medal winning team at the 2013 ISBHF Worlds, the Lebanese team benefitted from a duo possessing strong leadership and tremendous acumen.
Beshara brought a fundamentally sound skill set to the Lebanese blueline, her own experience contributing towards leadership. Belonging to a defensive unit consisting of Sabrina Allahwardeyan, Ranim Boulos, Stephanie Chouchani, Sarah Haddad, the roster also featured Jenna Hendrickx, a former NCAA ice hockey player.
Making her ISBHF debut on June 21, 2022, it marked a day filled with historic firsts. Lining up against Great Britain for Lebanon's inaugural appearance, Britni Yammine logged the team's first ever goal. With goaltender Hannah Nakhle Saunders earning the start, Beshara also made her presence felt, the captain's C adorning her jersey. Upon the revelation that Beshara was bestowed the honor, it signified a career defining moment.
"It was a pretty great feeling when Coach Fay told me that I would be the captain of our team. I could not have been more excited to dive into this very new experience that began, paving the way for Lebanon's womens ball hockey program with a C on my jersey, and all my amazing teammates by my side. It really meant a lot to me and it is definitely something I will not forget."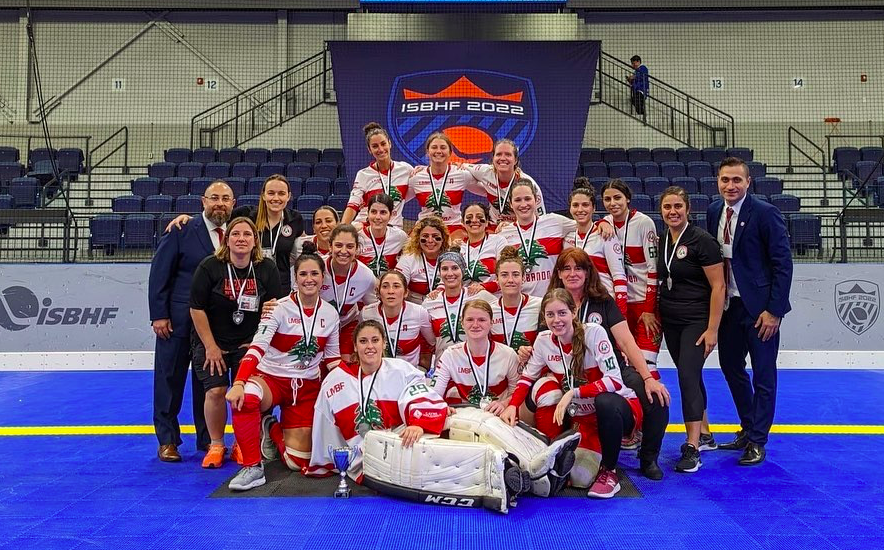 As the team progressed with each game, a display of team unity and perseverance was demonstrated on and off the slab. From the friendships made, all privileged to share in a historic milestone together, from the continuous effort displayed, whether it involved blocking shots or finishing a play, the impression made held a positive impact. Although the Lebanese team finished in the lower half of the standings, every game held relevance. Earning the opportunity to proudly lead this team, it was one that enhanced the sense of importance for a jubilant Beshara, finding a combination of motivation and respect.
"I felt incredibly honoured to be a part of Lebanon's very first womens ball hockey team to go to Worlds and be recognized as a competitor on an international stage. It was a really big deal for everyone involved because we were literally making history no matter the outcome."
"All quotes obtained first hand unless otherwise indicated"
Acknowledgments: Ralph Melki
Related Articles