Representing a new generation of goaltending brilliance for the dynastic Canadian national team, Winnipeg's Julianna Thomson continues a tremendous lineage of sparkling talent between the pipes. Bringing a tremendous poise to a Canadian team looking to repeat as World Champions, Thomson, who also guards the crease for the OUA's York Lions women's ice hockey team, earning Academic All–Canadian honors, rose to the occasion.
Emerging as the number one goaltender for Canada at the 2022 ISBHF Women's Worlds, coincidentally, Thomson's backup, Serena Vilde, also plays for the Lions. Worth noting, Voldemort logged a shutout in tournament play, blanking Lebanon in a convincing 13-0 final.
Thomson also enjoyed a shutout in a double digit victory during the preliminary round. Needing only five saves, Canada bested Great Britain in a 12-0 final. With an undefeated mark leading into the gold medal game, the prodigious talent proved ready for prime time.
Taking on starting duties in the gold medal game, opposing Katerina Zechovska of Czech Republic, it marked a defining moment in the tournament. Despite falling behind by a two goal deficit within the first five minutes, Thomson proved resilient, preventing the opposing Czechs from adding to their goal total.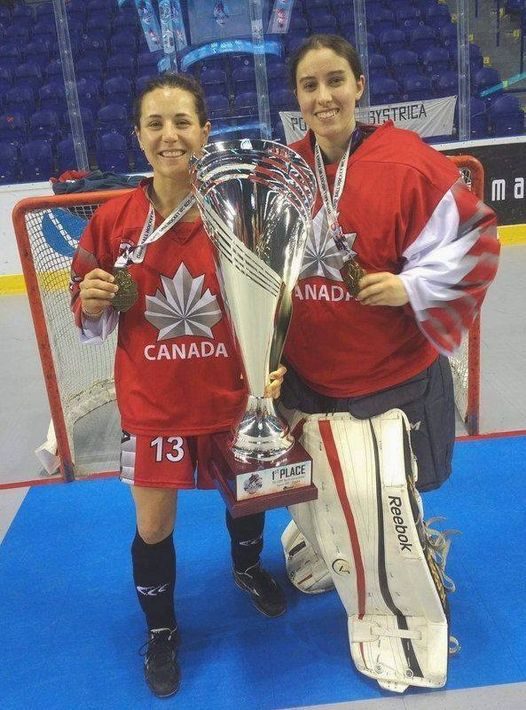 As Thomson's poise managed to keep Canada in position to win, Reagan Fischer scored Canada's first goal at the 22:25 mark, shifting a change in momentum. With successive goals from Shae-Lynn Clarke and ISBHF Hall of famer Kristen Cooze, both stars from Newfoundland, a highly dramatic comeback allowed the Canadian contingent their second straight gold medal.
Recording 22 saves in the final, Thomson enjoyed a major milestone. Having been part of the 2019 ISBHF World Championship team, it was an event which saw Thomson occupy a back-up role. Emerging as the clear number one in 2022, blossoming into a bigger part of the Canadian success on the slab, the golden outcome heralded her arrival among the game's elite goaltenders.
"It was so special to be the starting goalie for the gold medal game. I had a bit of nerves going into the game but I focused on playing for my family. It was also special considering (that) when I started (in) ball hockey, I did not realize there was a Nationals, let alone Worlds."
For her efforts, Thomson gained a well-earned place on the Tournament All-Star Team. One of two Canadians to earn the honor, joined by Cooze, such selections bridged two generations, as dynasty and destiny collided.
Coincidentally, Thomson and Cooze would share All-Star honors once more before the season expired. Following Worlds, both were named to the CBHA Nationals Tournament All-Star Team. Thomson, standing between the pipes for the Manitoba Rage, while Cooze, plus fellow Team Canada heroine Shae-Lynn Clarke, earned All-Star acclaim as members of Newfoundland United.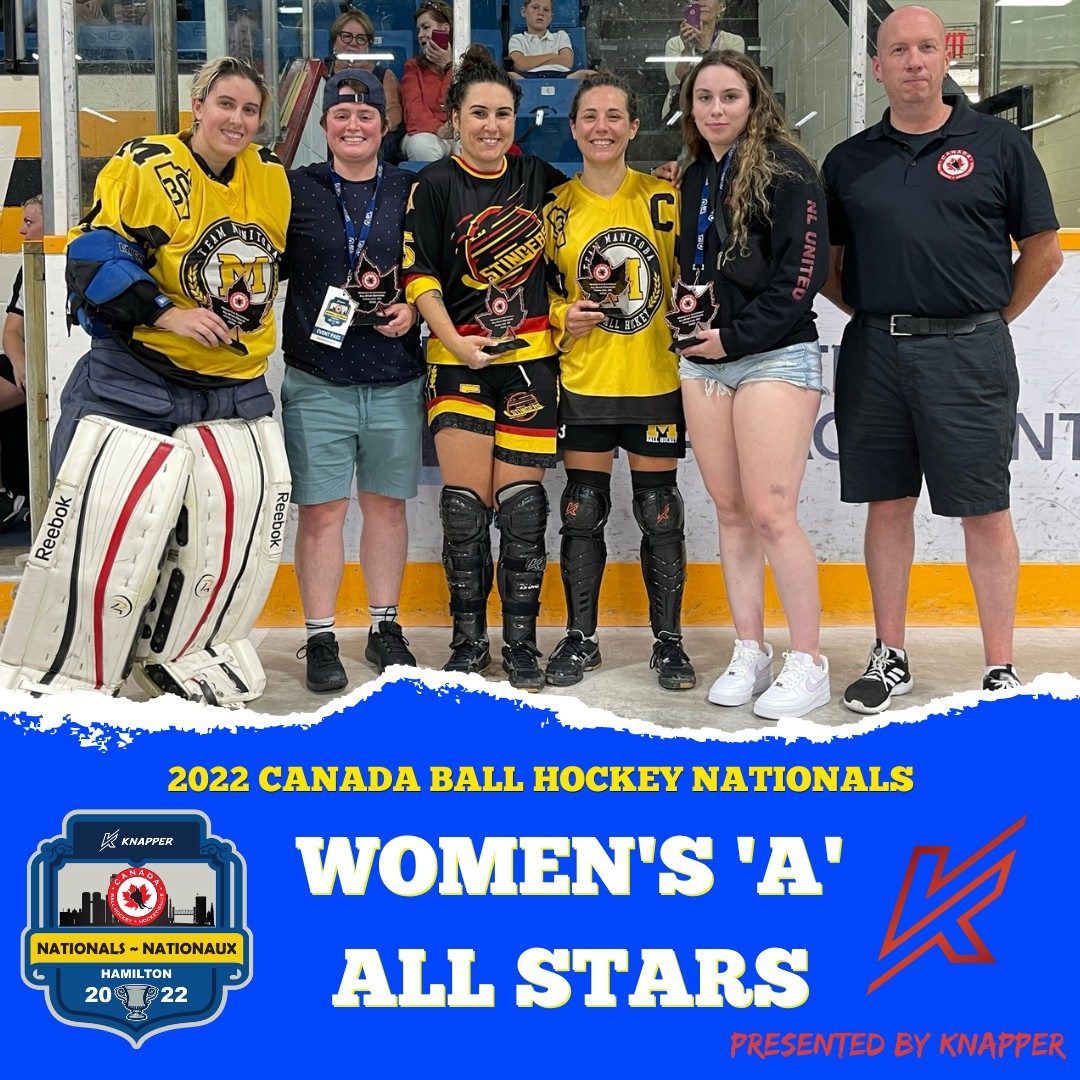 Statistically, Thomson's .909 save percentage at the ISBHF Worlds ranked third in tournament play. Certainly, the prestige of an All-Star selection accentuated the feelings of achievement and milestones gained during such a meaningful event in a highly promising career.
"It was an honour to be named to the Tournament All-Star team. I had trained very hard for the tournament and had a lot of adversity to overcome."
Poised to be part of Canada's goaltending picture in the decade to come, the tournament proved to be a defining moment in multiple ways. Enhancing the sense of jubilation was the fascinating fact that Canada served as host nation, adding to the emotion of wearing the Maple Leaf.
Marking the first time since 2013, when St. John's, Newfoundland welcomed the world's finest, Laval, Quebec, took on the role of host in 2022. Allowing numerous players on both, Canada and the United States, the privilege of playing in front of family, it was one that an elated Thomson enjoyed, highly motivated by the presence of her mother.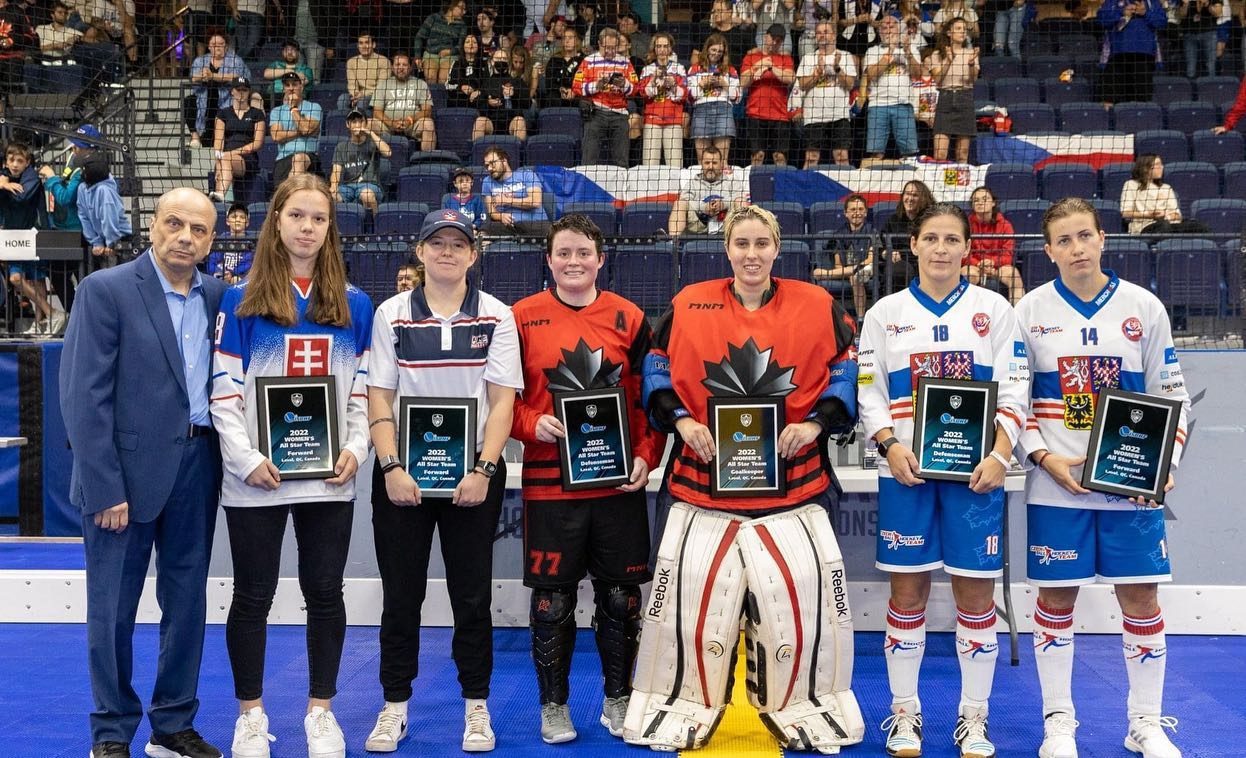 Enriching such an experience, earning the rare prestige of winning a gold medal on home soil accentuated more than feelings of national pride. With so many other teammates finding inspiration by family on-hand, a sense of community took place, providing a shared sense of victory.
"It felt amazing to win gold on home soil and to be able to win the gold with my mom present as well. I also had my host family from an exchange I did almost five years ago come out to the gold medal game. It was amazing to be able to celebrate with them and all the other families that were able to come out. It definitely made the experience a bit more special."
"All quotes obtained first hand unless otherwise indicated"
Related Articles