Hey Everyone! Coach Dana here with Advantedge Goaltending. I wanted to bring you the first in a series of interviews that I have done with female business owners who are finding success in the world of hockey and fitness. Below you will find a series of questions that I asked Carrie Keil. If the name doesn't sound familiar you should really check out her company All-N-Stride and peep her profile on LinkedIn. In over 40 years of coaching figure skaters and hockey players she has amassed quite the client list, including Patrick Kane and Dylan Larkin.
Of her many titles over the years, perhaps the two most exciting ones are USA Hockey National Team Development Program Skating Coach and Owner of Keil Power Skating and Hockey University. I have been fortunate to work with Carrie at her summer Hockey University Program as the goalie coach, as well as to get to know her and help out occasionally with her skating treadmill in Novi, MI. I can say with confidence that she represents hard work and commitment to the game and her players. You would be hard pressed to find someone who has given so much of her time and energy to bettering the skills of players both on and off the ice, but even harder pressed to find someone who cares as much as she does about the people that she works with. If you are around Michigan please check out one of her top notch skating treadmills located in Novi, Ann Arbor, Muskegon, and Grand Rapids. I guarantee that her one of a kind progressive skating program coupled with her enthusiasm for bettering everyone that she works with will help your game! Without further ado, below is our interview.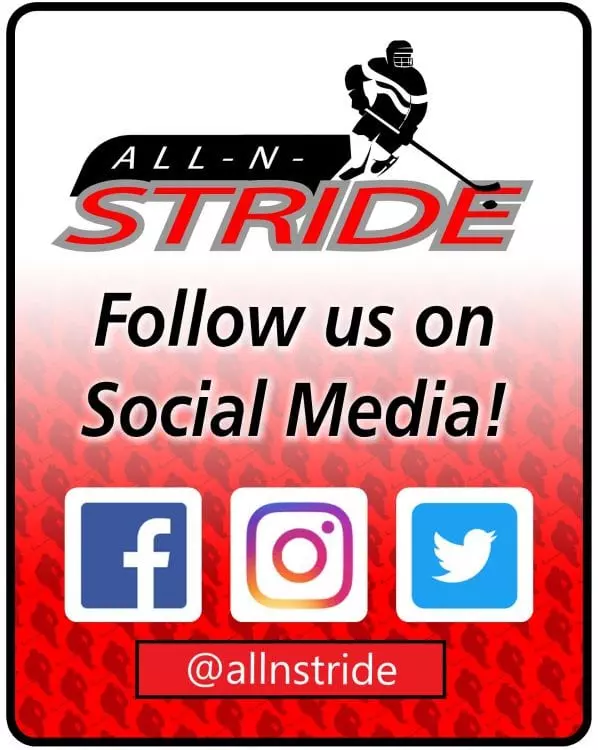 Dana: Tell us about your business
Carrie Keil: The name of my business is Keil Power Skating.  I started coaching both competitive figure skaters and hockey players 40 years ago, and I fell in love with working with youth athletes.  Eventually I switched to working exclusively with hockey players, and I actively pursued a career in coaching individual players privately, small group semi-private instruction, and team training.  As the years went on, I had the good fortune of being asked to work with the University of Michigan Men's Varsity team for six years, the Saginaw Spirit of the OHL for two years, followed by USA Hockey's National Team Development Program for 19 years.  About 10 years ago I also decided to open a skating treadmill training facility, designed a progressive workout curriculum for it, and have now expanded to four locations in Michigan.
I also founded, own and operate a summer 10-week intensive skating camp for hockey players called Hockey University.  When I started the Hockey University program I also opened a gym inside the arena so the players could get all of their training in one building.  We just completed our 15th consecutive year of the camp.
Currently, I am involved in on-ice coaching, skating treadmill coaching at all four facilities, and I continue to oversee and coach Hockey University.  Needless to say, the administrative duties/time required to own and operate so many different training options is always growing.
What was your biggest goal when you started your business?
My biggest goal was to provide high level coaching to aspiring young hockey players.  A secondary goal was to try to provide comprehensive training under one roof.  As a parent of three competitive athletes myself, I realized the importance and value of being able to drop your child off at one facility and pick them up 3-4 hours later and be finished training for the day.
My most recent goal with the skating treadmills was to provide players with an opportunity to master correct skating bio-mechanics without having to pay expensive ice fees, and offer unlimited flexibility in terms of training hours.
What is the most rewarding part of your job?
Watching young athletes improve is by far the biggest reward.  Especially the players who stick with the training over the 8-12 years of their development.  This long-term interaction makes these players feel like my own extended family, it allows for the great privilege of connection both with the player, their family, and the community.  There is nothing more near and dear to my heart than the pictures they draw for me, being invited to their classroom as a "show-and-tell" topic, and their high school graduations.   After coaching for 40 years, I have been a part of their college and NHL careers, their weddings, and welcoming their children into the world.  In some really special cases I've even had the privilege of coaching former student's children—I call them "grandstudents".  😉
Did your college experience including playing collegiate sports?
I was not actually a college athlete.  I grew up as a competitive figure skater, and back in the day that was not a college athletic option.  My college experience was focused solely on academics, I earned a Bachelor's degree in Biology and a Master's degree in Exercise Physiology from the University of Michigan.
What has been your biggest challenge in making your dream of running your own business happen?
As a small business owner there are always small daily challenges, but there can also be periods of true adversity that can test one's resolve.  One of my biggest challenges was a period of 1-2 years when I was blindsided by a business "partnership" where the partner turned out to be a dishonest crook.  It took everything I had to work my way through this uncharted territory, and it cost me time, energy, money, and eventually three years of my health.  I had to stay positive under very poor circumstances, and I had to work very hard to undo the damage, both to my reputation and the bank account.  Fortunately, I survived the ordeal, and actually ended up in a much better physical location.  I learned a lot of painful lessons during that time that I will never forget.
Being a female in a relatively male-dominated sport has also been challenging at times.  I have been lucky to work with and for a lot of amazing coaches who always treated me with respect as a fellow professional.  Unfortunately, I also encountered a lot of male chauvinism and testosterone-fuelled anger and resentment.  As we are now becoming more aware through the recent #MeToo movement how common this behavior still is, it should not be surprising to anyone that I was often subjected to sexist remarks, unwanted sexual advances, and behind the scenes efforts to undermine my integrity as a coach.
I believe in staying positive, no matter what the situation is, and maintaining high standards of moral and ethical professional conduct for oneself.  When you do that, people start to see who or what the real problem is, and it doesn't take them long to figure out it's NOT YOU!
What advice would you give to girls aspiring to play college hockey?
Work HARD!!!!!  SKATE A LOT!!!!!  And find coaches/teams that are willing to support your development through rigorous training.  More often than not, girls' hockey programs are still "dumbing down" the training in the belief that girls shouldn't be trained like boys.  All of my young female athletes with big aspirations WANT to pushed, they want to realize their potential, and they don't mind being challenged to do it.  If you are on a team or in a program that emphasizes only the social aspects of being on a team, like sleepovers and pizza parties, it's time to find a new team.
What advice would you give to anyone out there trying to chase their own dreams by opening a business?
Be prepared to work REALLY HARD.  Owning your own business is a 24/7 endeavor.  To become successful, you will need to pour every ounce of your soul into it.  Statistics say that only 30% of new businesses survive past the first five years.  You will have to do the "dirty work", you will have to sacrifice your free time, you will need to have people around you who support you, and you will always need to stay educated and up to date on the changes within your chosen field.  Owning a business is NOT going to be a cushy armchair kind of career where you just sit back and watch the bank account grow!
What is your coaching philosophy and why do you feel that building a strong foundation with skating is so important?
My main teaching points for skating can be summarized as the following:
Knee and hip flexion
Correct Posture/Core Strength
Edge Control
Good stride mechanics (extension and recovery)
Proper arm movement
Building a strong foundation EARLY, like before the age of 10 years, is crucial.   Not only does being a good skater make you a more effective hockey player, the better skaters are going see more ice time.  Coaches are going to naturally depend on the better skaters to get the job done—on the power play, penalty kill, close games, OT, and big game situations.  You can never be TOO good of a skater!!!!
---
Know you want to play college hockey but have no idea where to start?
We're here to help!

Related Articles