MEET SEONAID PARKER!
Tell us about yourself!
Hi! My name is Seonaid Parker, I am 26 years old, and I live in Perth, Western Australia. I was fortunate enough to grow up on a 5-acre block of land halfway between Mandurah and Bunbury in Western Australia's Southwestern region. I am currently teaching classroom music and private flute lessons at multiple schools in Perth.
My hockey story is different to many. My love of winter sports stemmed from my dad's love of skating and my mum's passion for skiing. My dad and I were lucky enough to catch an NHL game whilst visiting San Jose in 2018. It was an electric atmosphere, and a small flame was ignited inside me. I returned to Australia and began my ice hockey journey in Sydney, New South Wales at the ripe age of 23. It began with 2 weekly trainings, in which I would give my best unintentional 'bambi on ice' representation. Slowly but surely, I began to improve and become more confident on the ice. In 2020, I moved back to Perth and played my first season of division three hockey with the Titans (a mostly male team). The team was hugely welcoming and made me feel like I was where I needed to be. I loved the season so much that I decided to skip the off season break and play 2 leagues in the summer (1 'beer league' and 1 women's league). It was an absolute blast to play the beer league, but it was an entirely different experience playing in the women's league. I jumped up a division in my second season and began training with the state women's team, the Perth Inferno. Upon finishing the season, I decided to try out for the Perth Inferno team, despite my mere 3 seasons of experience. There is a lot of talent on the Perth Inferno and I felt extremely privileged to make the cut for the 2021-2022 Australia Women's Ice Hockey League season.
What made you want to be a WHL Brand Ambassador?
As I have started taking my hockey development more seriously this year, I have found myself researching and watching more women's ice hockey. I became drawn to Kendall Coyne-Schofield, especially after watching her smash the Fastest Skater competition at the NHL All-Star Skills weekend. It demonstrated what can be done, what is possible, and it inspired me to want to help in building the sport for women in my own state and country. Despite playing ice hockey for only 2 years, I am absolutely in love with the sport and I hope that being a WHL Brand Ambassador will help to share my passion with others and inspire more women to play.
What are you most looking forward to as a #WHLAMBASSADOR?
I am excited to have a platform to share my passion and excitement for women's ice hockey and the positive direction it is heading in. I am looking forward to meeting and collaborating with other like minded women from all corners of the world. It is also an amazing opportunity to keep building the empowerment of women in sports.
What's something not a lot of people know about you?
I am a professionally trained classical flute player! I studied classical flute at the prestigious Western Australian Academy of Performing Arts (WAAPA) – Hugh Jackman studied musical theater there!
If you could sit down and have dinner with one female hockey player, who would it be and why?
This is an extremely hard question to answer as I have so many female hockey players that I admire. I would have to say that Kendall Coyne-Schofield would be my number one pick to have dinner with. She is one of my main reasons that I keep pushing to be better, to set and achieve higher goals and to always strive to be the best hockey player I can be. There is no doubt that she will leave women's ice hockey better than how she found it and she continues to smash barriers and stereotypes of women in sport.
What's the best advice you've ever been given in hockey or in life?
Another player I hugely admire is Hilary Knight. Hilary once said in a podcast with Cammi Granato and AJ Mleeczko (On the Bus with Cammi & AJ) that her favourite quote is 'Dare to be'. It is a phrase that is open ended and can be changed to suit any situation. For example, when I am gearing up for a challenging hockey game, I say to myself, 'Dare to be strong'. If I am playing a game with only male players, I say to myself 'Dare to be different'. It is a piece of advice that I believe can be used for anyone at any time.
What's your dream for women's hockey?
My dream for women's hockey and women's sport in general, is to see the bridging of the gap between male and female sports. Equal opportunity, equal pay, and equal exposure are all things that have already been earned but have not transpired. I hope that the new generations of women hockey players are given more opportunities than there are currently and can have just as equal professional careers as professional male sportsmen.
CONNECT WITH SEONAID: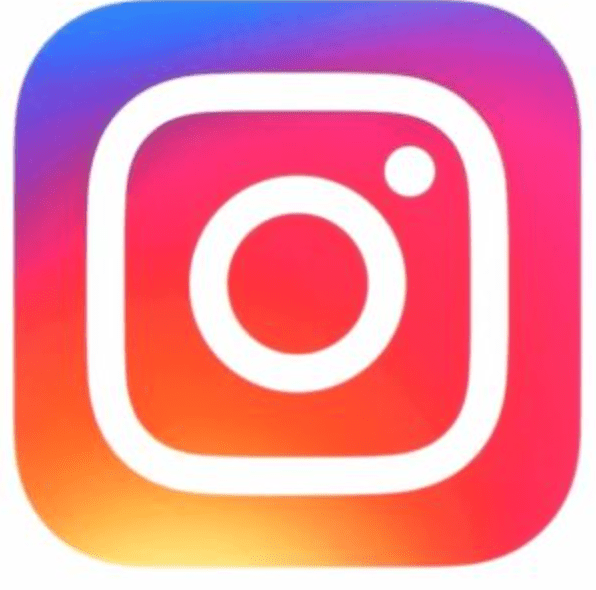 @Seonaid_parker
---
WANT TO JOIN OUR #WHLAMBASSADOR TEAM?
GET MORE DETAILS AND APPLY HERE!
Related Articles