When Lily Espino made the decision to attend Virginia Tech University, she knew that she would have to give up playing hockey competitively. Little did she know that a few years into her degree, she would become a co-founder of the school's first women's ice hockey team.
For Samantha Grey, the team's other co-founder, hockey didn't cross her radar until she met Espino. After meeting in a class for their architecture major, Grey convinced Espino to take up rowing, a sport Grey had been involved for several years, and compete for Virginia Tech as a rower.
"And then at some point [Espino] told me, 'Hey, I rowed, I tried your sport, you have to try my sport'," said Grey. Despite having never played, Grey joined Espino in setting out to establish Virginia Tech's women's hockey team.
Consisting of a mix of experienced players like Espino and new players like Grey, the team enrolled in the Roanoke Developmental Hockey League (RDHL) to gain experience and ice time, with their on-ice practices commencing in the fall of 2020.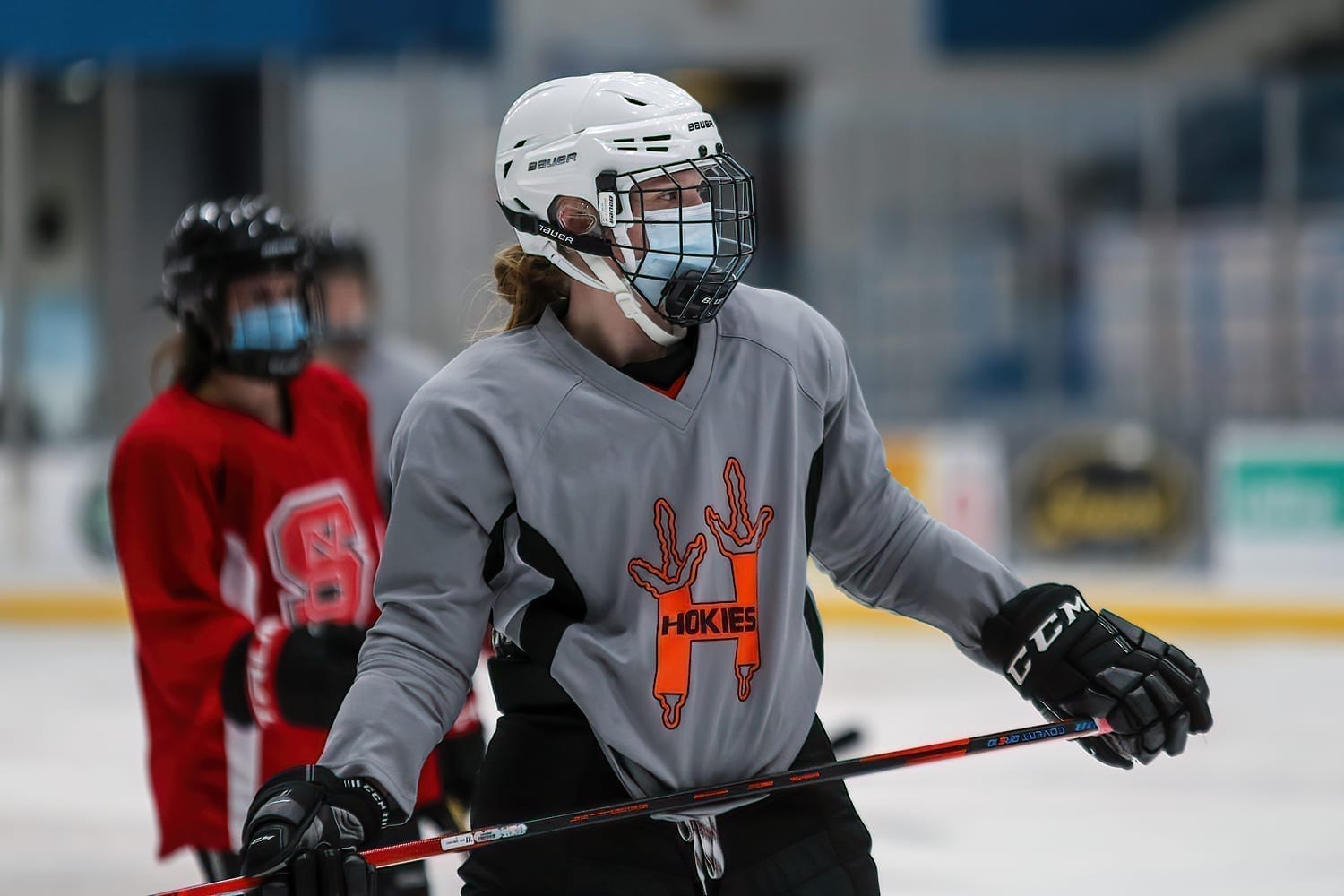 The focal point of the team's inaugural season was competing in the brand new Women's Atlantic Coast Collegiate Hockey League (WACCHL), a regional league under the ACHA that debuted in 2020 as a counterpart to the Men's ACCHL, which has existed since 1995.
Along with playing on the team and serving as President and Vice President, Espino and Grey took on coaching roles. Working with a number of other coaches, Espino helped new players acquire basic skills and game knowledge and Grey led off-ice training sessions. They also set up opportunities for their roster to volunteer with local girls teams and screened NWHL and historic US National Team games.
When the team took to the ice in February for their first WACCHL game, they were one of just two teams (there are seven in total, with more colleges looking to join the league) that was able to play the season due to COVID-19 restrictions. They met NC State in two regular season games and one championship final, with Virginia Tech coming out on top in the final despite 11-0 and 13-1 regular season losses.
"It was really really wild," Grey said of Virginia Tech's 9-7 victory on March 20 that secured them the championship title. "The first [game] we had no idea what was going to happen and showed up and got smacked and we took what we could from it … The second game we had more practices and everyone had more experience. We were hoping to do a little bit better, and I think we were surprised that we still got smacked. But then it played to our advantage because NC State came into our championship really really comfortable."
The feedback Espino and Grey have received from their teammates has been overwhelmingly positive, and goes beyond the joy of winning a trophy in their inaugural season.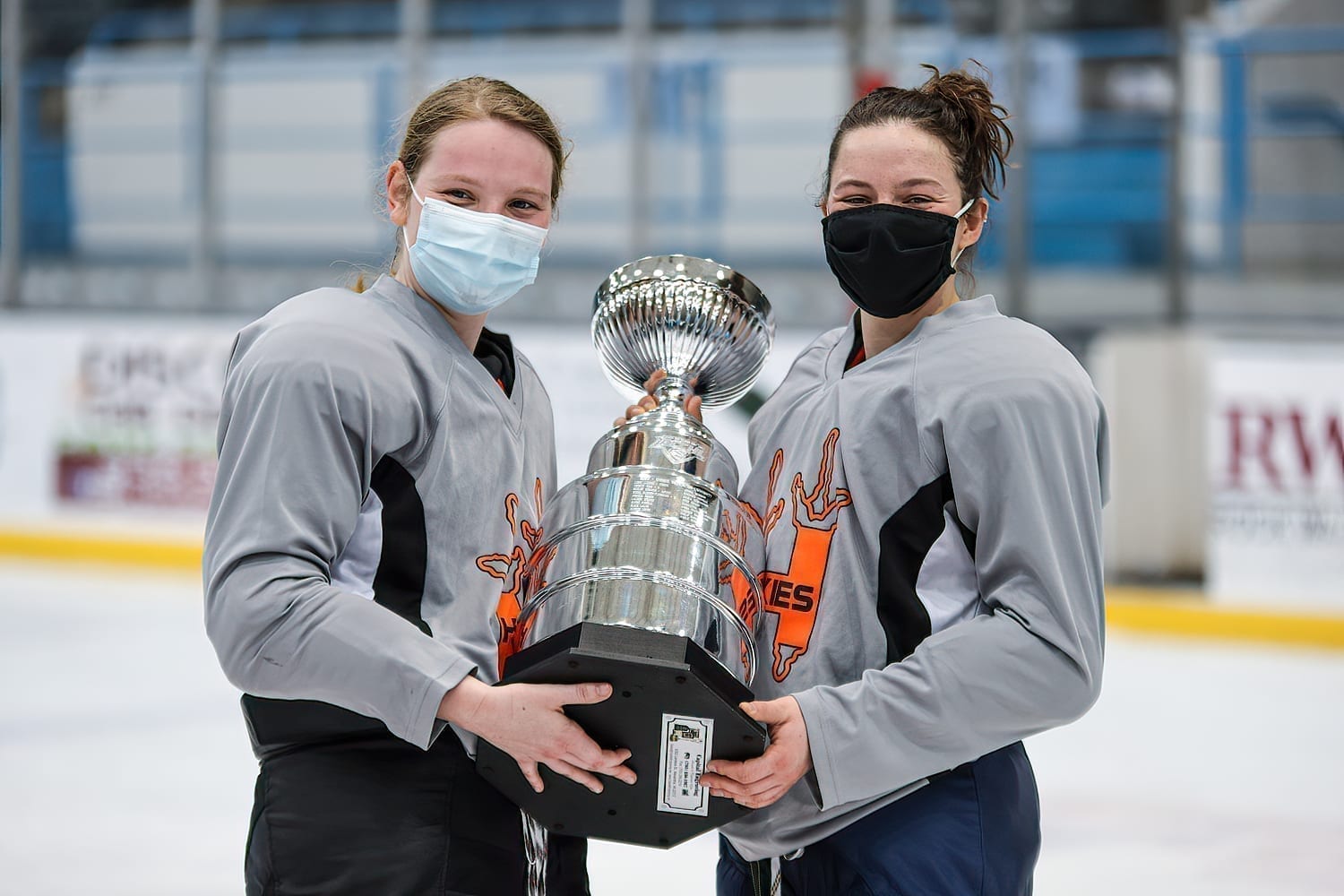 "One of the biggest pieces of feedback I've gotten is just the fact that [for our freshmen] it is so hard for them to be able to meet people during COVID," said Espino. "For me, a big part of feeling like a part of Virginia Tech is being on a sports team, and I think the team's given, especially the freshmen and the newer girls, a place to be and meet people and have fun and interact."
"[There's one player who] came to Virginia Tech and made the decision that Lily made and a couple of the other girls had made of going to school for school, there's no hockey … and she has said to us so many times, thank you guys so much for doing this, for making this happen, because she's glad that she no longer has to pick between school versus hockey," said Grey.
"That's what we're hoping to do for the seniors that are coming and the juniors, sophomores and freshmen in high school who really want to come to Virginia Tech, but don't want to say goodbye to hockey."
While Espino and Grey have a work abroad year coming up and won't be able to play the 2021-22 season, they still have lot to do to help keep the team going. Both plan to continue to attend board meetings and support the team's new leaders as they look to apply for limited funding as a Registered Student Organization next season. They are also hard at work recruiting new players and assisting other schools in joining the WACCHL. And of course, winning a second championship is top of mind too.
More information on Virginia Tech's women's ice hockey team can be found here.
Photos by Bill Gerke
Related Articles