With a start date of October 17, Fredericton's Aitken University Centre serving as host facility, the Reds are launching the Indigenous Girls Learn To Play Hockey Camp; open to players aged 6 to 10. Serving as an extension of the Reds hopes to leave an important footprint locally, the cause is proudly supported by head coach Sarah Hilworth.
"I think it is a big pillar towards the foundation of who we are as a program," Head Coach Sarah Hilworth stated. "We see ourselves being connected to our community. We want to help as many groups as possible play the game we love."
"To share this with as many Indigenous people is important to Fredericton. We want to create a safe space for young girls to play hockey. With the accessibility to players and programs, we are lucky to have a space to share."
Just as integral in providing leadership towards the launch of the Camp, involves a new arrival to the Reds roster. Having enjoyed four seasons with the University of Toronto Varsity Blues, highlighted by a McCaw Cup championship in 2020, forward Jana Headrick, is poised to bring her acumen and strong skill set to a promising Reds program.
Raised in the Garden River First Nation, also known as Ketegaunseebee, an Ojibwa band, in close proximity to Sault Ste. Marie, Ontario, Headrick, who has played at three Canadian Aboriginal Hockey Championships.
Having transferred to the Reds in the autumn of 2020, Headrick and her teammates were unable to take to the ice as the season was sidelined due to the pandemic. Working on a master's degree in sports recreation studies, she has already impressed with her work ethic and dedication, qualities not lost on Hilworth.
"We have had her for over a year and I am blown away by her character and commitment. Not just to the game, but the influence on our community. She is looking to leave it a better place than she found it, seeing an opportunity to grow and give back to the Indigenous community.
For the kids to see someone like her, she is an amazing role model. She gives girls an opportunity to love the game. We hope that in future, we get more Jana Headrick's out of the group and pull the number 27 as a tribute to her."
This past summer, Headrick worked with one of the UNB Reds coaches to deliver NCCP courses in Nova Scotia. In addition, she also evaluated Aboriginal Coaches as part of an Apprenticeship Program. This year, she is focused on researching how COVID-19 impacted AUS players.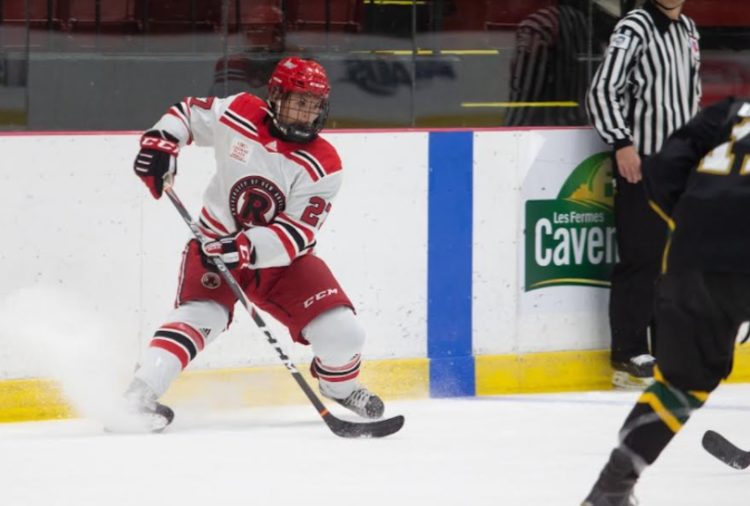 As the Indigenous Girls Learn To Play Hockey Camp is a cause close to Headrick's heart, one that she hopes will yield positive results in the community for years to come, not just from a sporting perspective, but from a cultural one too.
"It is super important and super awesome that the camp is sold out," Headrick noted. "It just means that when the program is run, it will be that much better because of the support we got from the community and the participation that we have here […] Just giving back to the grass roots level is super important. Seeing someone from the same cultural background as yourself, it is eye opening for little girls who grew up like me, in the same situation and same culture."
Jana Headrick c/o UNB Reds Athletics
Feature Image: C/o UNB Reds Athletics
Related Articles