Among the finest hockey talents in Great Britain, renowned for her on-ice heroics with the Premier League Whitley Bay Beacons (formerly Squaws), Stephanie Towns gained a place of prominence during the 2022 ISBHF Women's Worlds in Montreal (Laval). Finishing in the Top 10 in the tournament scoring race, Towns recorded eight points for a British roster that enjoyed a respectable fifth place finish, #LionPride shining.
One of seven players in the tournament to have scored at least five goals, Towns emerged as a critical contributor, exceeding her own expectations. Akin to a handful of players from each of the women's rosters at the ISBHF Worlds, Towns has also proven to be equally proficient on the ice. Participating in both ice and ball hockey for her national team, she belongs to a brilliant sorority of competitive brilliance.
Earlier this year, Towns participated in the IIHF Women's Worlds, Division II Group A tournament. Contested in Jaca, Spain, a northeastern city near the border of France, it marked one of the most notable events in Towns career. Enjoying the jubilation of a podium finish, Great Britain sported an undefeated mark, defeating the likes of Chinese Taipei, Latvia, Mexico plus the host Spaniards.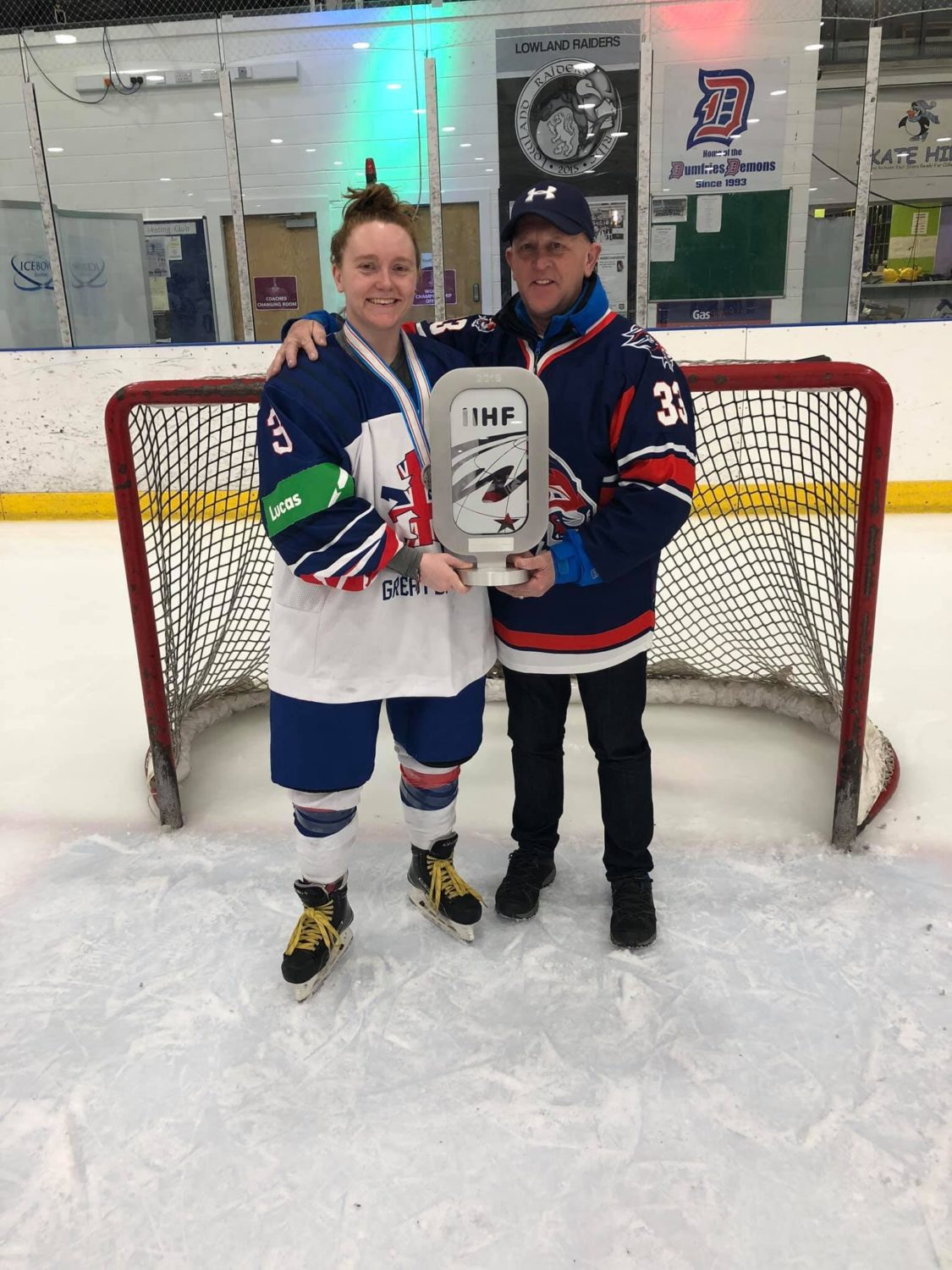 Clinching the gold medal, earning promotion to Division I, Group B for 2023, blueliner Casey Traill earning a Directorate Award, the chance to play for Great Britain twice in one year marked a privilege for Towns, accepted with a proud sense of loyalty,
"Representing my country is always an honour that I never take for granted. To be able to do it for two sports is a special feeling. Due to Covid, we have not had any international competition since 2019 – which was a silver medal for GB ice in Dumfries and 5th place finish for GB ball in Kosice.
2022 saw the return of World Championships with a huge highlight being winning Gold and promotion with GB women (ice) in Jaca, Spain in April. This geared me up to keep training and get excited for the Ball hockey world championships in Montreal this June, where we finished 5th out of 6 with two historic wins. There is genuinely nothing above playing for your country, especially winning Gold, and with your best friends travelling the world. A true honour."
Named as an assistant captain for Great Britain at the ISBHF Worlds, part of a leadership triumvirate including Jenny Hehir and team captain Becky Kasner-Wood, also members of the 2019 roster, the tournament began on a strong note. Facing off versus Lebanon, making their ISBHF debut, a 6-1 victory saw Towns score the first and final goals of the game. With Lydia Walsh assisting on both goals, it marked the first multi-goal effort of her ISBHF career.

"The team made huge strides this tournament and managed to put away 13 goals in 6 games, compared to only three in Kosice. I love stats, numbers and things I can measure. Therefore, I set myself a personal goal of scoring three in the tournament, after scoring my first goal against Slovakia in Kosice 2019. To score five and assist on three went way beyond what I had thought I could achieve. Yet, I felt I had put in the work and training to be able to be proud of that.
I am most proud of what the group achieved though. After Covid, less team training than previous years, and some last minute roster changes. We came together like a group that had played together for years."
Defeating Lebanon by a 6-2 mark in the fifth place game, Towns scoring twice, ending the ISBHF Women's Worlds on a winning note, the feeling of progress served as a defining theme for the proud British. Reflecting on the tournament, Towns favorite moment may surprise, as it actually took place during a loss.
Despite a 5-1 final versus the perennial contender Czech Republic, Towns scored the lone British goal, one that took on a sense of magnitude. Having never scored versus the Czechs in tournament history, it marked a proud personal victory for many of the veteran players. Finding the back of the net at the 29:33 mark, placing the puck past Aneta Jiráčková, Hannah Byrom and Kayla Carson logged the assists. With goaltender Samantha Bolwell recording an astounding 55 saves, the team effort and overall performance embodied the heart of a lion.
"My favourite personal moment would be the one timer goal I scored against the Czech Republic in a 5-1 loss. It is the first goal GB has ever scored against Czech and we really milked the celebration as a team! That game did not feel like a loss at all.

However, as a team, winning our first game in the opening game of the tournament against Lebanon 5-1 and singing the national anthem loudly together – we knew it was going to be the start of a good week."
"All quotes obtained first hand unless otherwise indicated"
Related Articles