Making her ISBHF debut on home soil, Shae-Lynn Clarke shone for Canada. Demonstrating that the future remains an exciting one for the national team, Clarke, from Bell Island, Newfoundland, recorded a highly respectable six points in tournament play. Additionally, she was among six members of Canada's roster to record four goals in tournament play.
Scoring in the gold medal game, a 3-2 win versus the Czech Republic, it marked a treasured highlight for Clarke. With the Czechs holding a 2-0 advantage, Clarke scored the tying goal at the 24:48 mark, with Melanie Jue and fellow ISBHF rookie Corie Jacobson logging the assists. Coincidentally, fellow Newfoundlander Kristen Cooze scored the gold medal clinching goal, the two linked in a thrilling chapter in Canadian national team lore.
"It was such an exhilarating and energizing feeling to score the tying goal in the gold medal game."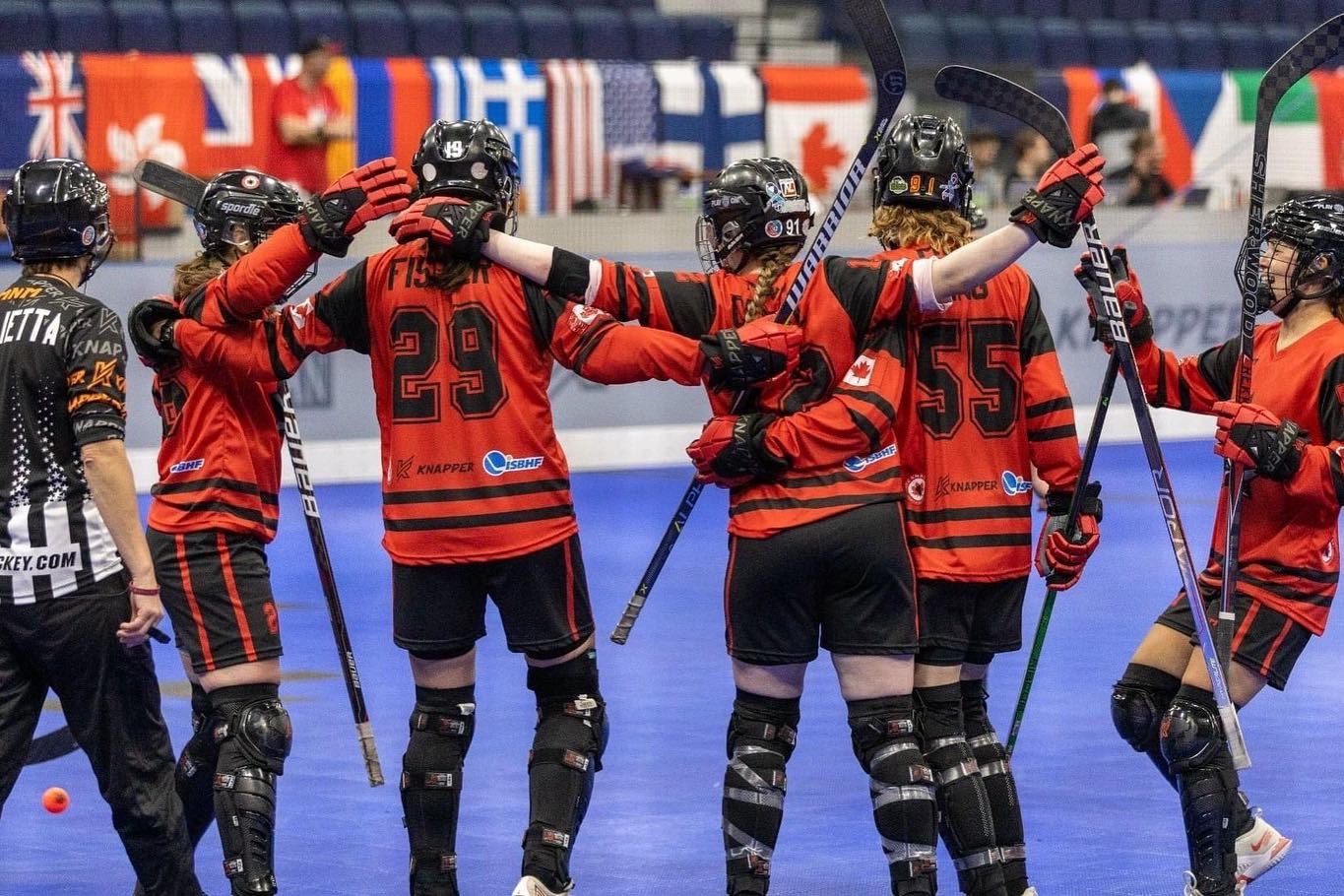 Equally notable involved another significant moment, one heralding her arrival. Wearing the Maple Leaf, making her debut for the Canadian contingent encompassed a multitude of feelings. The July 21, 2022 affair versus archrival United States saw Clarke make an immediate impact.
Collaborating with Jue, both logged the assists on Canada's first goal of the tournament, recorded by Jessica McCann. Although the US would tie the score, eventual Tournament MVP Carol-Ann Upshall scored the game winner, while Serena Vilde, who also plays for York University's ice hockey team, logged 16 saves.
Maintaining the momentum, Clarke found the back of the net twice in her next appearance for Canada. Defeating Great Britain in a 12-0 shutout win, Clarke scored on British veteran goaltender Samantha Bolwell at the 8:07 mark, with former Ivy League ice hockey players Chelsea Karpenko and Reagan Fischer earning the assists. Four minutes and three seconds later, Clarke provided Canada with a 5-0 advantage, as Fischer and Jue assisted. Worth noting, Fischer would finish the match with five assists.
Having also skated for Team Newfoundland at the 2019 Canada Winter Games, the opportunity for Clarke to add to her hockey resume with an international tournament marked a monumental milestone. Reflecting on the inaugural experience of wearing the the Maple Leaf, also contributing in the win versus the US, it represented a seminal moment, affirming her standing as belonging to a new generation of ball hockey stardom.
SportNL presented recipients of its Scholarship Awards during their 31st Annual Scholarship Reception, at the Johnson Geo Centre in St. John's.

Two of our own Ball Hockey NL players were this year's recipients. Shae-Lynn Clarke [Bell Island] & Alyson Thomas [L'Anse au Clair] pic.twitter.com/2fOBByG6MM

— NLBHA (@NLBallHockey) May 27, 2022

"The first time that I put on the Team Canada jersey I was a ball of emotions. Being able to wear the Team Canada jersey and represent my country is something I have always dreamed about since I was a young girl.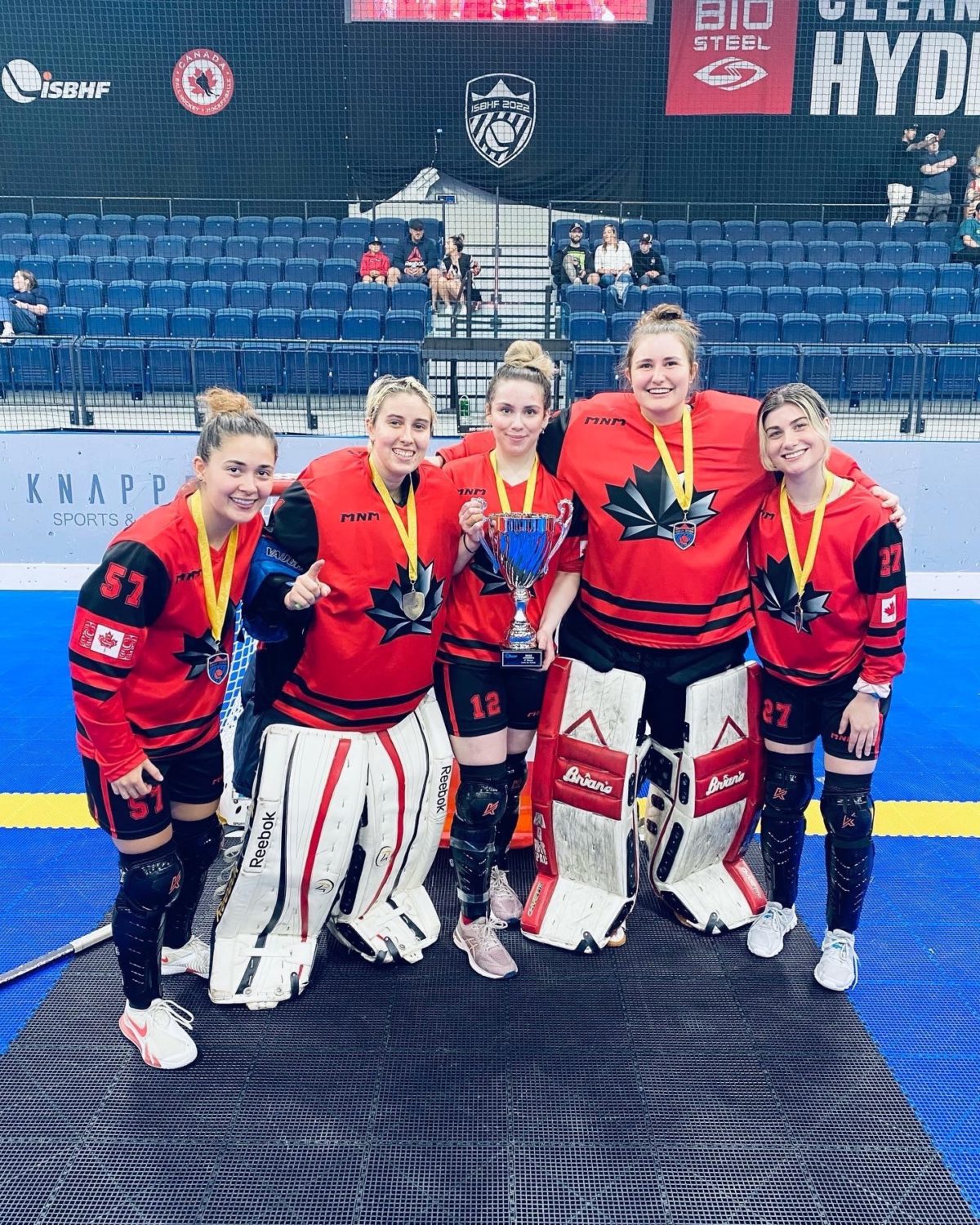 It felt as though all the hard work I have put in over these past few years on and off the floor had finally paid off; it was so surreal and exciting. I was beyond grateful for this opportunity being given to me and for everyone that helped me along the way to improve and be better, and for friends and family who were always supportive. It's a powerful feeling to wear the Team Canada jersey and to represent your country with awesome teammates."

Just as meaningful for Clarke involved the opportunity to play alongside fellow Newfoundlanders Kristen Cooze, a recent ISBHF Hall of Fame inductee, and five-time medallist Dawn Tulk on the Canadian contingent. A pair of role models, inspiring Clarke to play her best game, a sense of full circle encompassed the experience.The last time that Canada served as host country for the ISBHF Worlds, Cooze, Tulk and Amanda Kean were the stars from Newfoundland on the roster. Hosted in 2013 in St. John's, a young Clarke attended, in awe of the heroics on display.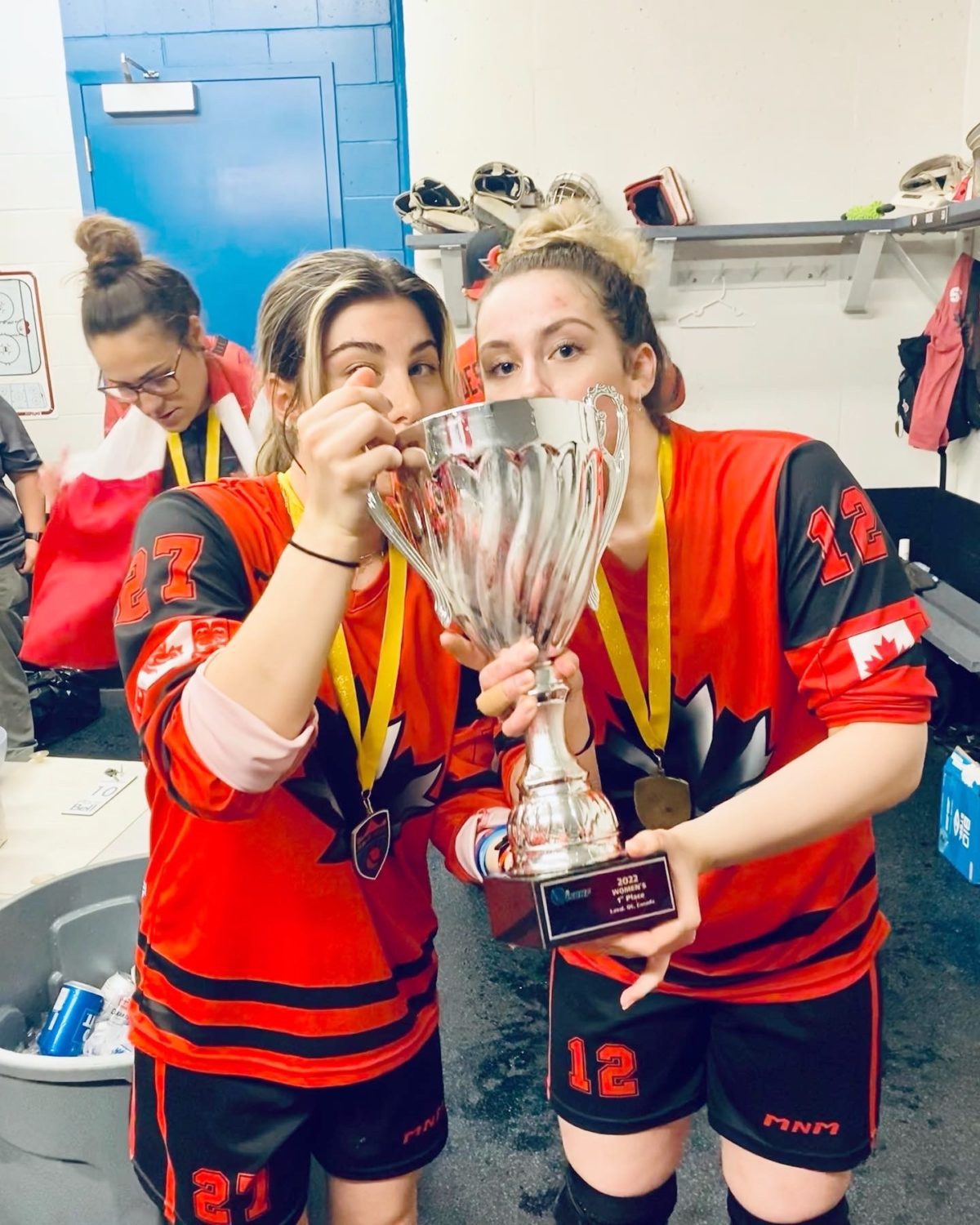 "It was really special to play with Cooze and Tulk as they have been key players for Team Canada for the last number of years and because I see the both of them as players I look up too. They are great leaders and excellent, skilled players.
I remember back in 2013 when they had the ISBHF World Championships in St. John's, Newfoundland, and both Cooze and Tulk were playing. My Dad had taken me into the city to watch a game and I remember watching both of them play along with the rest of the women's team. So having the opportunity to watch them play when I was 11 years old and to playing with them now is pretty cool."
"All quotes obtained first hand unless otherwise indicated"
Related Articles