Standing between the pipes for Lebanon at the 2022 ISBHF Women's Worlds in Laval, Quebec, Hélèna Gebrayel performed valiantly. Providing admirable efforts in every outing, the tournament provided a significant highlight for the gregarious goaltender.
With the Lebanese women's team making their ISBHF debut, the prospect of being part of history took on special significance for Gebrayel. Competing in the sport since her youth, the path towards the realization of wearing her national team's colors on one of the world's biggest stages involved family, resulting in a shared sense of achievement.
"I have been playing ball hockey since I was 8. Playing in the streets or in a gym with my brother, cousins and friends every week for as long as I can remember. To be able to represent my country in such a big event doing what I love most was a true honor.
I come from a big Lebanese family and we are very close to our culture, it was the most incredible feeling to combine two very important aspects of who I am and be part of the first Lebanese women's ball hockey team. To be able to make history in front of Lebanese friends and family in Laval was also the perfect bonus."
Making her tournament debut on June 22, 2022, Lebanon's second match of the tournament, eventual silver medallists Czech Republic provided the opposition. With Czech goaltender Kristyna Blahova on the opposite end of the slab, along with Denisa Krizova, who played ice hockey at the 2022 Beijing Winter Games, Gebrayel was undeterred. Logging 22 saves, nullifying numerous power play opportunities, she quickly established herself as one to watch on the Lebanese roster.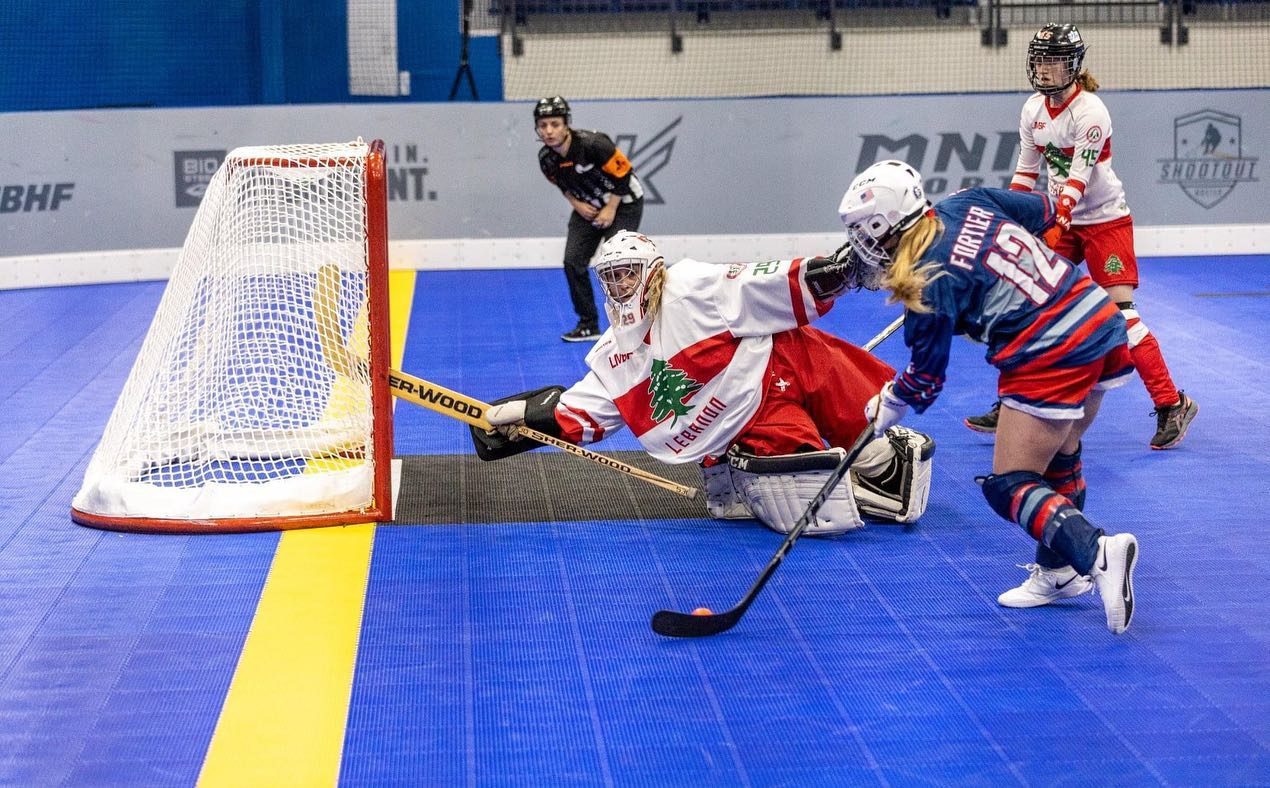 Two days later, Gebrayel earned the start versus the United States. Sonjia Shelly, also a goaltender in PHF play, guarded the US crease. Although the Lebanese emerged on the opposite end of a 4-0 final, Gebrayel constantly provided her team a chance to compete. With a game-high 27 saves, earning Player of the Game honors for Lebanon, Gebrayel observes the bigger picture, praising the collective effort of her teammates.
"I have to give a special mention to our game against Team USA. This game is easily one of my best memories of the entire week. To play like we did against a team like USA really shows how much our team battled and worked hard and how much we improved in such little time."
In Lebanon's last game of preliminary round play, a June 25 match versus the host Canadians evoked plenty of emotion. With the Lebanese roster featuring a handful of players born in Canada, proud to honor their family heritage, there was no shortage of supporters on-hand.
Although Canada, the eventual gold medallists, won handily, as Carol-Ann Upshall, the tournament MVP recorded five goals, Gebrayel earned her share of admiration. With a superlative 42 saves, denying Canada on a pair of power play opportunities, the effort encompassed a compelling combination of tenacity and character.
Rewarded once again for her efforts as Lebanon's Player of the Game, it provided for a tournament highlight. Despite the final score, Gebrayel's observations indicated how the match saw her teammates display an admirable determination, facing some of the world's finest helping to cultivate her confidence,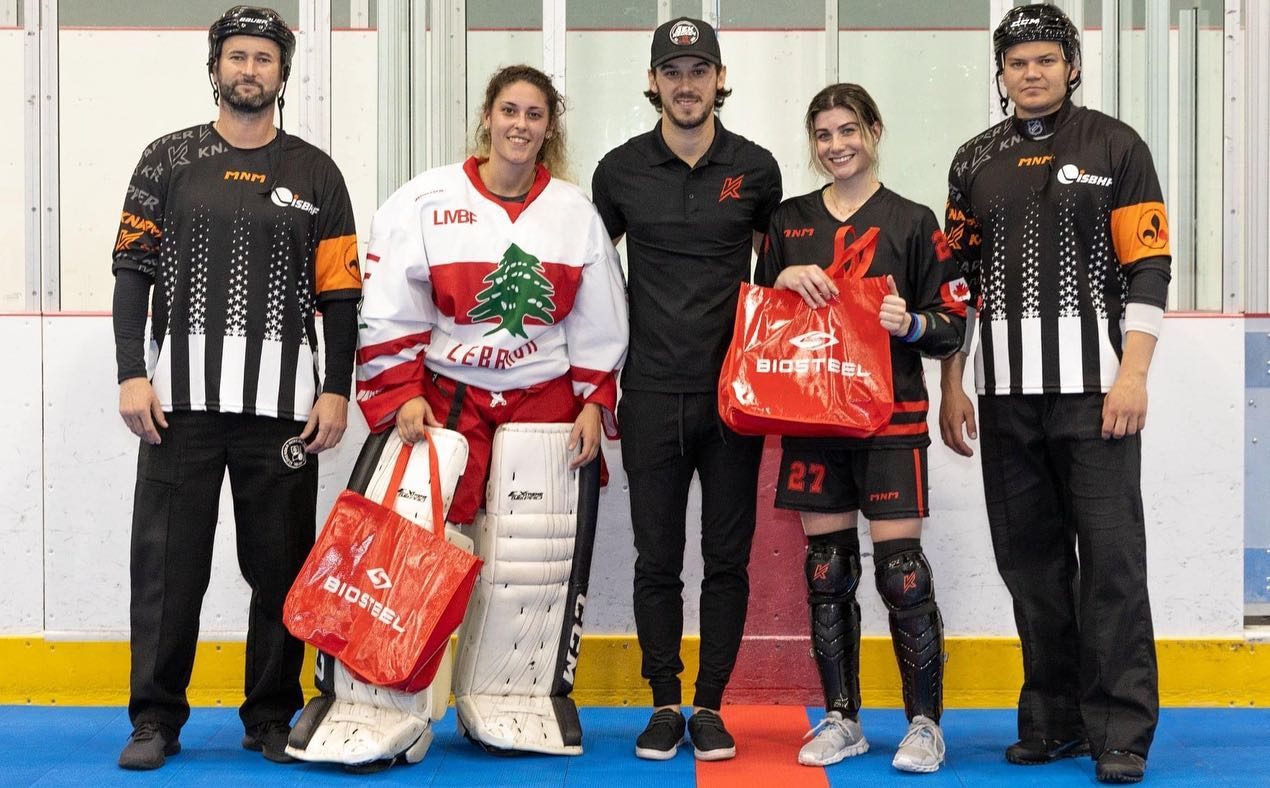 "Yes, of course. It gives you a big push to know that you are able to compete against the best in the game. With a team like Canada, you know it is going to be a tough game no matter what but despite the score.
We battled every second of this game, blocking shots and never giving up on plays no matter who was in front of us. They did not go easy on us and that is why I am proud of this game. These 42 shots came from the sticks of the greatest players and it definitely helps you build your confidence once you realize that."
Reflecting on the opportunity to make history, the experience was made richer by the camaraderie. The teammates garbed in the Lebanese jersey becoming a second family, a strong sense of unity and pride in heritage, the impact of such a bond went beyond the final score.
Seeing a progressive effort through the tournament, inspired by teammates constantly blocking shots, the display of heart inspired Gebrayel to play her best game.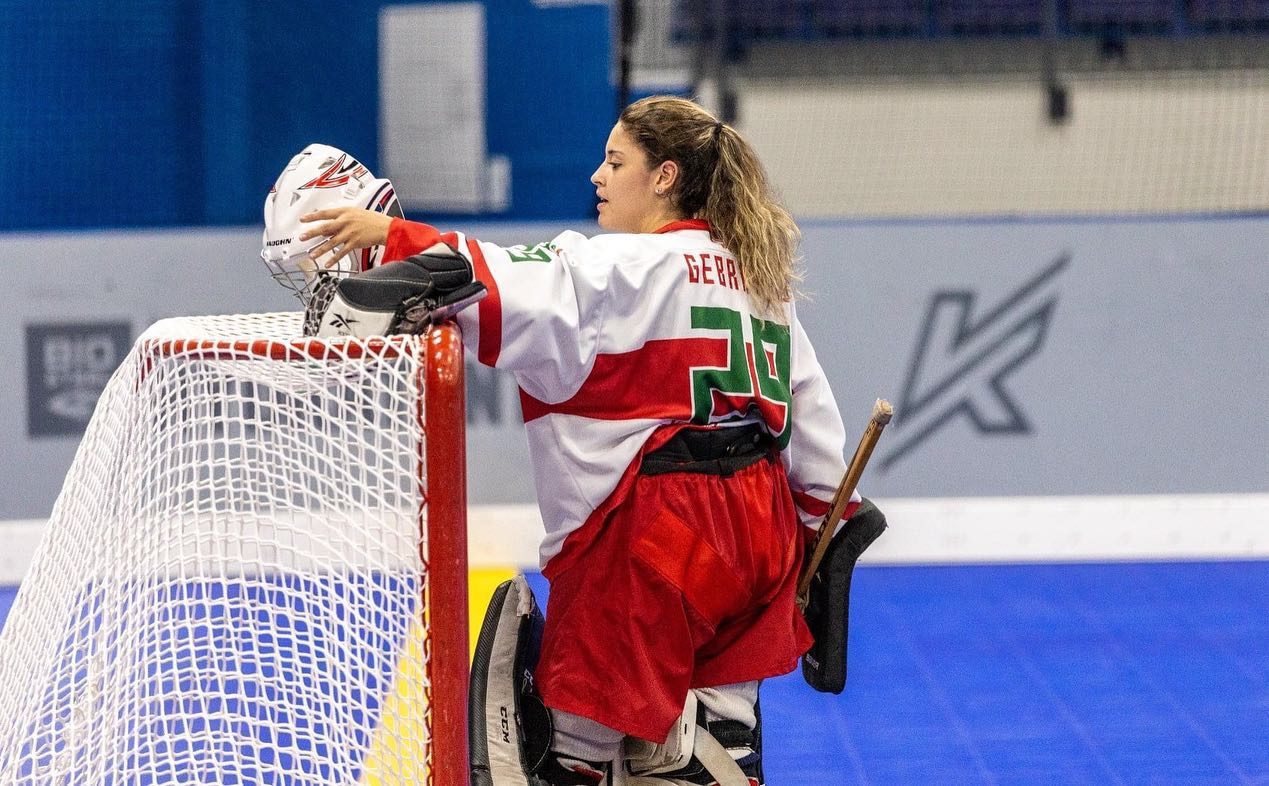 "Just being part of this team was the most special thing of the event. I feel like it is not something you can describe or understand unless you really live it. Your teammates become your family. You build friendships based on a special bond because only they understand what you experienced.
We knew it was not going to be easy and that we were going to face experienced teams out there. Yet, to see girls jumping in front of slapshots, getting bruise after bruise, getting injured, wanting to play through the pain and playing their hearts out every game, no matter the score.
It really made me proud to represent my country with these girls. I am very excited about what comes next."
"All quotes obtained first hand unless otherwise indicated"
Acknowledments: Ralph Melki
Related Articles