It has been beyond difficult for me to try to accept the fact that I am nearing the end of my senior year. Potentially, this could be my last season of playing hockey. Hockey has always been a huge part of my life. It has pushed me to my limits, it has tested me, it has made me laugh and it has made me cry. This great game has brought me so much happiness and has given me so many unforgettable memories from the very first time I put on skates to this day. The impact that hockey has had on my life is immeasurable and I do not know who I would be without it.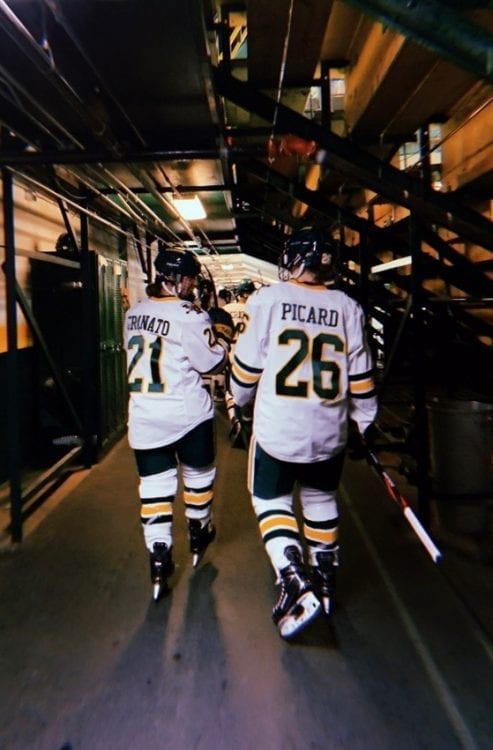 For a while I had this spark in me. I tried to have this mentality that every shift was my last. This is when I felt I have been at my best. I remember my last games playing club hockey feeling that. My dad would tell me to "play possessed," meaning to go out and play with everything I had, so that is what I did. Every shift, I would go out and fight my hardest knowing that I had to leave it all out there. Every goal I was on the ice for, whether I had scored it or not, I would celebrate harder than anyone else. I honestly felt like there was nothing that could stop me. There have been moments that I have played like it was my last, but the thing is that now "my last" could actually be coming very soon.
At the end of this season, I do not know if I will be able to hang up the skates. I have dedicated so much time, put in so much effort, and I have so much passion and love for the game. There is definitely this feeling of uncertainty that if at the end of this season I will feel it is the end of my hockey career. Over the years, I have put nearly everything into getting the opportunity to play hockey at this level. I have been fortunate to be among those lucky enough to play in college, especially at the Division I level. Now more than ever, since I do not know for sure when I will have my last, I need to play with the grit and urgency that every shift might be.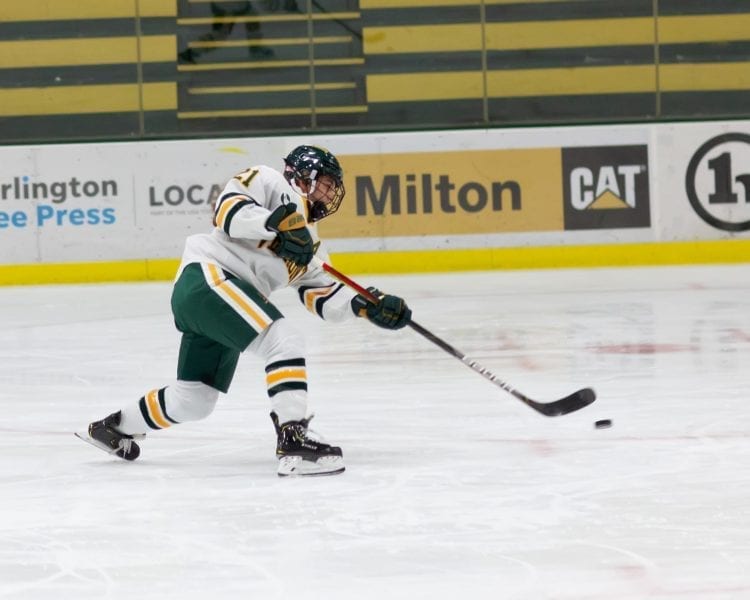 At the end of my post-graduate season, I struggled with the idea that that was the end for me. I knew I would never play with the girls I had played with for so many seasons, some of my best friends, ever again. It was the final time I would have my dad on the bench with me as my coach. I had so many great memories throughout the years of long road trips and crazy games. It was all coming to an end. But, what I came to realize was that was only the beginning of four years of college hockey. Undoubtedly, I was sad to have something so great be over, but I had something else amazing to move on to.  It was not truly the end. 
This time around, it is definitely different than my last season of youth hockey. It could be the last time I get the pre-game jitters. The last time I see my green and gold jersey hanging up in my stall. The last time I tape my stick up perfectly for game day. The last time I give my teammates their special handshakes as they come out of the locker room. The last time I get to step onto the ice not only as a Catamount, but as someone who has been in love with the game for as long as she can remember. Thinking about this hurts me. I know that this could be it for me and there is no way of avoiding this inevitable truth that this part of my life is almost over. 
Knowing I am beginning the second semester of senior year might be one of the weirdest feelings I have ever had. Everything seems to be coming to a close again. I am fully aware that I only have a few months left to make the most of it. This feeling I have been having, knowing that this is my senior season, is one that has made me sort of numb. Because I know what is coming is unavoidable, it is like I am not sure what to feel right now. I absolutely love playing, I always have, and the thought of never doing that again upsets me. There are times when I feel extremely emotional thinking about the end of my career and other times where I seem to feel nothing at all. I think this might be because I know I am not done yet.
Regardless of what happens, I know I am going to be proud of myself for what I have done during my collegiate career and that I am going to miss this. I have been true to myself, I have overcome the struggles that I have faced over the years, worked my hardest, and stuck to it no matter what. The people I have met here have become my family and I love them all so much. My teammates mean so much to me and I am going to miss them the most when I leave Burlington at the end of May. Every time I have put on the jersey, I have taken an immense amount of pride in myself for making it here, but also for the opportunity to represent our community and the university.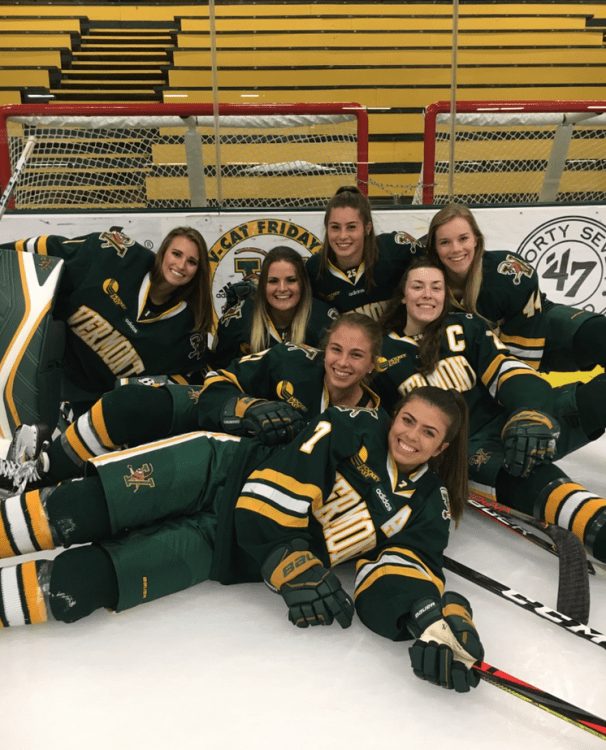 While my time as a player may be over, I am coming to an understanding that yet again something incredible lies ahead of me. Instead of college hockey it is going to be something else, but I know it will be a great, new adventure. I am going to miss the game when I do decide I am done playing, but I have so much to look forward to beyond being a hockey player. Whatever I choose to do, I am realizing that it is truly not the end, just another beginning.
---
Playing college hockey is an experience like no other.
Want to make sure you get to experience it? We can help!

Related Articles