Making history by becoming first female to coach in Amherst Junior Hockey League for the Junior A Ramblers in Nova Scotia. 
Last weekend, Rushton joined the bench for the Ramblers as an assistant coach for the rest of the playoffs. When she was first asked to join the coaching staff, Rushton was in a bit of shock.
"Am I dreaming? Because I don't think that there has been a female hockey coach on the Maritime Hockey League before. I was really looking forward to working with Doug who is the head coach because he has an exceptional playing background and coaching career and […] it will be a new learning experience for me," Rushton commented.
Growing up, Rushton watched the Ramblers' games as a fan and now she was able to support this team in a new way; by adding her hockey knowledge and expertise to their program.
Rushton is not new to coaching; she  also serves as a coach of the 14U girls program with NJ Colonials for the 2020-2021 season. Before joining the Colonials program, Rushton was a part of the Andrews Hockey Growth Programs for the past nine years.
"These opportunities are what we need to show that we are capable to be in these roles."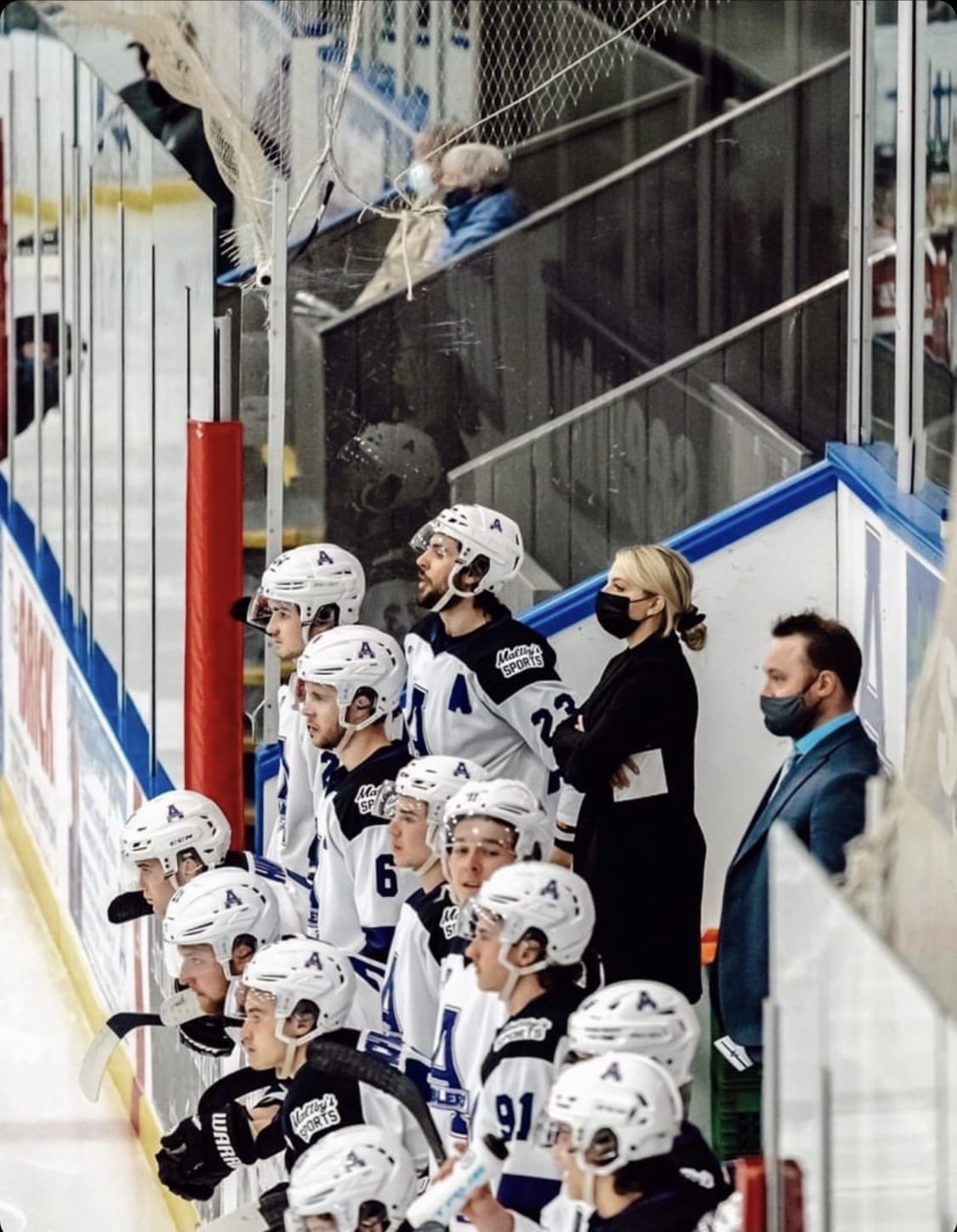 *Photo c.o Mallory Rushton
As she continues to set an example for young girls and women who are looking to her as a role model, she emphasizes the importance of finding a mentor to help with guidance and support when starting out as a coach for hockey at any level.
Luckily for Rushton, she was able to find her place with the Ramblers and step outside her comfort zone of coaching youth hockey and transitioning to junior hockey.
Related Articles