BOSTON, MA – (January 18, 2023) – The Premier Hockey Federation (PHF) has announced that there is a new partnership between the PHF Boston Pride and Dorchester Brewing Company (DBco).
In the spirit of local collaboration and supporting women's professional sports, Dorchester Brewing Company and the Boston Pride released a limited edition collaboration beer and hard seltzer on Saturday, January 14th to directly support the team.
DBco and the Boston Pride have each made a conscious decision to not only support their local community but also seek out partnerships with under-represented communities that can sometimes be overlooked. Teaming up with the local professional women's hockey league is one way that DBco is empowering female athletes everywhere and lending their support to these incredible athletes.
The beers, "All In" Golden Lager and "Hear Me Roar" Prickly Pear Hard Seltzer are available in cans at each of the Boston Pride home games at the Warrior Ice Arena this season (through March), as well as available as 4-packs in the Dorchester Brewing Company Tap Room. Both the Warrior Ice Arena and DBco Tap Room purchases will give a portion of their proceeds directly to the team.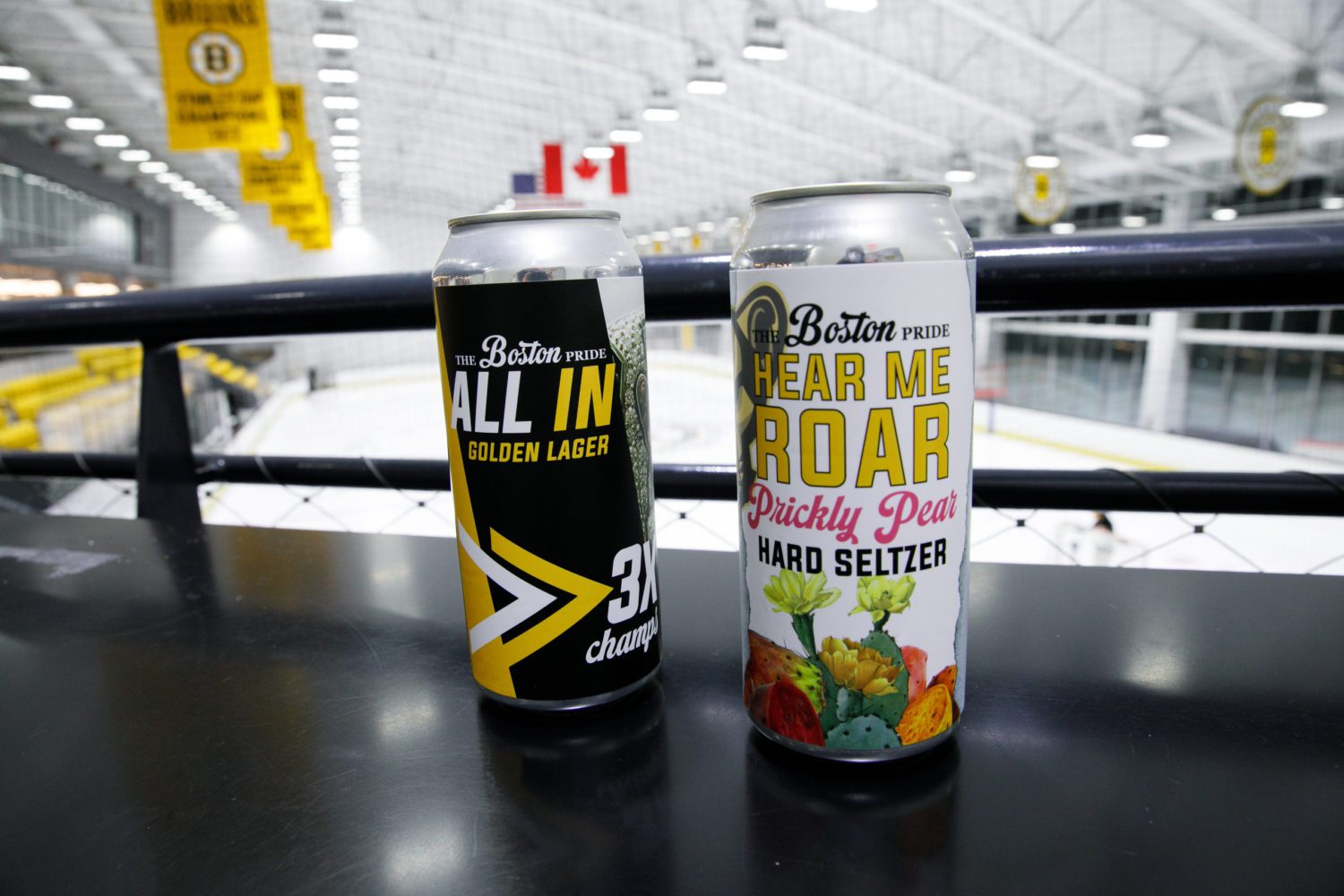 –
About Dorchester Brewing Company
Dorchester Brewing Company is a partner brewing facility with a public Tap Room serving partner and in-house brews, cider and wine on tap in Boston, MA. DBco was created by a team of Boston professionals in 2016 with an unnatural love of craft beer, to meet production demands for the local craft beer industry while supporting the economic development of Dorchester. Since 2016, we have been thrilled to be part of such a wonderful welcoming community in Boston. In 2020, we expanded our Tap Room space to include our Hopservatory, our 4 season Rooftop Greenhouse, a Game Room, Restaurant and More, while continuing to help other brewing partners to increase their beer production. For more information visit https://www.dorchesterbrewing.com/
About the Premier Hockey Federation
The PHF is the home of professional women's hockey in North America. Established in 2015 as the National Women's Hockey League, the NWHL rebranded to become the PHF in 2021 and provide opportunities for elite athletes to earn a living playing the game they love while fueling the continued growth of the sport. The league is made up of the Boston Pride, Buffalo Beauts, Connecticut Whale, Metropolitan Riveters, Minnesota Whitecaps, Montreal Force, and the Toronto Six who all compete annually for the Isobel Cup. As part of a two-year agreement with ESPN, live coverage of the 2022-23 and 2023-24 PHF seasons is available exclusively on ESPN+ in the United States, and provides international rights for games which includes TSN in Canada. For more information visit premierhockeyfederation.com.
–
Partnership details: Joshua Milne | PHF
Photo credits: Michelle Jay | Boston Pride
Related Articles