Among the most intriguing storylines of Group B play at the Beijing Winter Olympics has involved the high quality of goaltending. Except for Japan's Nana Fujimoto, who made her third Olympic appearance, every other starting goaltender in Group B enjoyed their Olympic debut.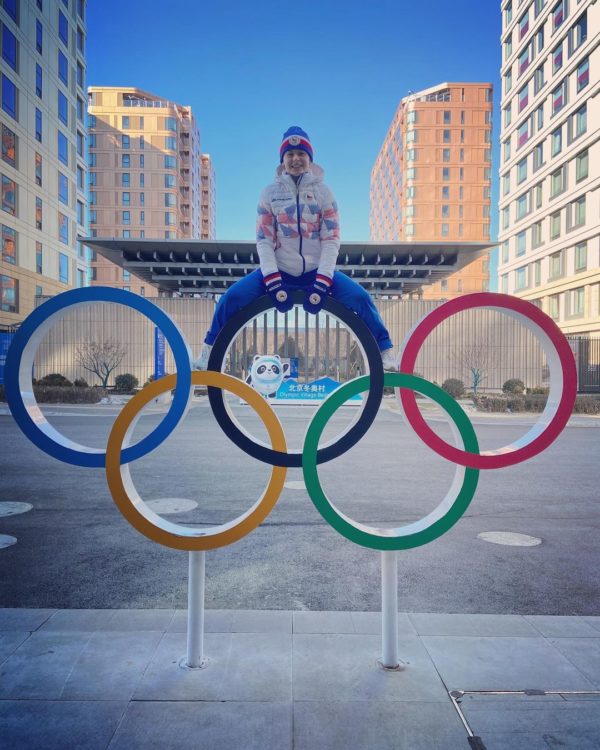 Currently calling Modo Hockey Dam of Sweden's SDHL as her club team, 25 year old Klara Peslarova, raised in Ostrava, Czechia's third largest city, made a highly notable impression in Beijing.
With a very well travelled career, Peslarova competed in Czechia's Women's 1st Hockey League as a teenager. Later playing with Siberian club Biryusa Krasnoyarsk and Stockholm's SDE club in the Riksserien, Peslarova would become the first woman to post a shutout in a Czech men's league, achieving the feat in 2017-18.
Making her Olympic debut on February 3, the opening game of Group B, it marked a combination of national pride and hockey history. Facing off against host China, it marked Czechia's first game in women's ice hockey at the Winter Olympics.
Prevailing in a 3-1 final, Peslarova only needed 13 saves for her first Olympic win. Although China's Le Mi (Hannah Miller) spoiled her bid for a shutout, the achievements of her teammates added luster to such an exceptional game.
Tereza Radova recorded Czechia's first Olympic goal, scoring on Tiya Chen in the first. Denisa Krizova, recognized as Czechia's Female Player of the Year in 2019, logged the game winning goal.
Having won an NCAA Frozen Four with the Clarkson Golden Knights, Michaela Pejzlova scored the final goal of the game. Of note, Pejzlova also played a role in Peslarova's greatest performance at Beijing.
Achieving the team's goal of reaching the quarterfinal round, Peslarova played with a courageous tenacity. Opposing the defending gold medalist United States (US), Czechia was expected to be a sacrificial lamb.
During preliminary round play, the US, led by All-World forward Hilary Knight, outscored their opponents by a cumulative 20-6 mark.
After the first period, those who were not familiar with Peslarova quickly took notice. In the most lopsided period of play in Beijing, the US outshot Czechia by an 18-0 margin. Nullifying a pair of power play opportunities, her superlative play between the pipes kept the score tieless.
More shocking was the fact that Czechia took the first lead of the game. With a second period that started with Lenka Serdar called for a delay of game penalty, the US gained a third power play.
Not only did Peslarova continue to frustrate a usually potent US offense, Czechia scored on their first shot on net. With Pejzlova providing Czechia with a shocking 1-0 advantage, she scored on Alex Rigsby-Cavallini, who won a Frozen Four title with Knight in 2011.
Although Hilary Knight replied for the US just 48 seconds later, tying Cammi Granato for fourth all-time in Olympic goals, the score remained tied 1-1 after the second period.
With the US having outshot Czechia by a staggering 31-4 total after two periods, it stood as testament to the tremendous goaltending that Peslarova provided.
In a third period that saw Czechia outshot by an unreal 28-2 tally, it was the type of constant pressure that no goaltender could endure after two overworked periods.
The second US goal came at a difficult time for Peslarova. Facing an offensive charge, she briefly lost her stick. Afterwards, the strap on her mask loosened. Although she signaled to the referee for a stoppage, the shot from Lee Stecklein, another Frozen Four champion, bounced off the stick of Pejzlova for the game winning tally.
Coincidentally, the third US goal was scored by one of Pejzlova's teammates from Clarkson. Appearing in her first Olympics, Savannah Harmon found the back of the net for her second goal in Beijing.
Adding an empty net goal, the 4-1 win for the US could not tarnish a brilliant performance for Peslarova. With a 55-save performance that represented her finest hour, it demonstrated that the closing of the competitive gap in the female game remains a realistic goal.
Undoubtedly, the most significant factor towards reaching that goal shall be found in the crease. Statistically, Peslarova established herself among the world's finest at her position.
After the quarterfinal round, Peslarova ranked fourth among all goaltenders with a .944 save percentage. Perhaps more impressive was a tremendous 262:03 of ice time. Along with 127 saves and a 1.60 GAA, she is poised to anchor Czechia's goaltending situation for the remainder of the decade, providing the national team with a confident optimism that a repeat appearance at the 2026 Games in Milano-Cortina, Italy is within grasp.
Related Articles