A long-time mainstay with the DEC Salzburg Eagles, blueliner Julia Kainberger also wore the Austrian national team jersey. Appearing with Austria at the IIHF U18 World Championships and Division 1A Women's Worlds, she has enjoyed a total of four podium finishes.
With aspirations of reaching the 2018 Olympics, Kainberger appeared in the Group D Qualification Tournament. Held in February 2017 at Tomakomai, Japan, Austria was part of a group involving France, Germany and the host Japanese.
Although Japan emerged victorious in the tournament, Kainberger maintained an indomitable spirit. Remaining a valued member of the Eagles, Kainberger also wore the zebra stripes, officiating running parallel to her competitive endeavors.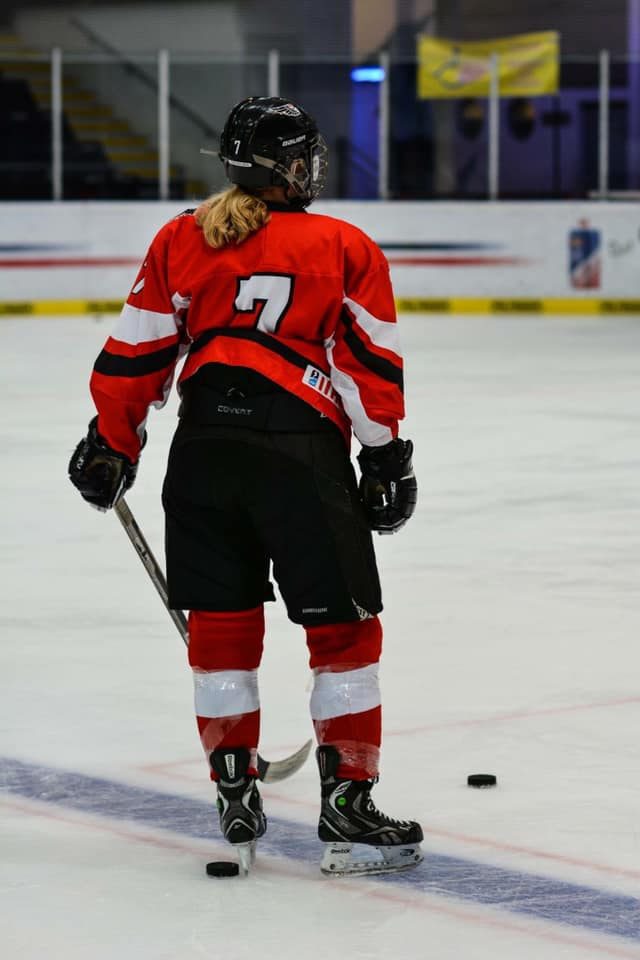 Fast forward to 2022, and Kainberger reached the long awaited summit. One of 12 European officials named to the officiating crew for the 2022 Beijing Winter Olympics, the feelings of attainment and satisfaction filled her heart. Worth noting, the opportunity to serve as a lineswoman at the 2021 IIHF Women's World Championships in Calgary, Alberta, including the gold medal game, proved essential in preparing for this experience.
Demonstrating how the road to the Olympics can take on different paths in the realm of hockey, Kainberger's character and commitment are admirable. Graciously acknowledging the individuals that influenced and/or mentored her, equally keen on paying it forward, her appreciation for the game certainly make her a role model for a new generation of players.
"It is a dream come true. I always tried to get there as a player with Team Austria. Now to achieve it as an Official is just the same honour. This is what every athlete works for (over) multiple years and only a selected number really gets to live the dream.
So again, I was very, very honored and thankful to all the people who helped me over the years to get where I am today. I hope to be able to help future generations to achieve the same no matter where you come from. To do so with some of my best from all over the world, made it a special event for sure."
With February 3, 2022 circled on her calendar, Kainberger's first officiating assignment in Beijing brought with it a combination of history and prestige. Belonging to an officiating crew with referees Tijana Haack and Anniina Nurmi, plus fellow lineswoman Anna Hammar, all were former players too.
Collectively gracing the ice at Wukesong Arena for host China's opening game, the milestone of Kainberger's Olympic debut brought a facet of familiarity. Worth noting, Nurmi, Hammar and Kainberger were part of the officiating crew for the gold medal game at the 2021 IIHF Women's Worlds.
With Czechia providing the opposition, it marked their first game in women's ice hockey at the Olympic Games. Emerging victorious in their debut, defeating China by a 3-1 mark, as Tereza Radova scored Czechia's first-ever Olympic goal, the experience propelled Kainberger into a much larger world.
"It was surreal. I mean, you watch the Olympics on television growing up. I come from a very small town in Austria and suddenly you are right there on the ice with the best female athletes in ice hockey from the whole world. Every single one involved worked so hard to get there."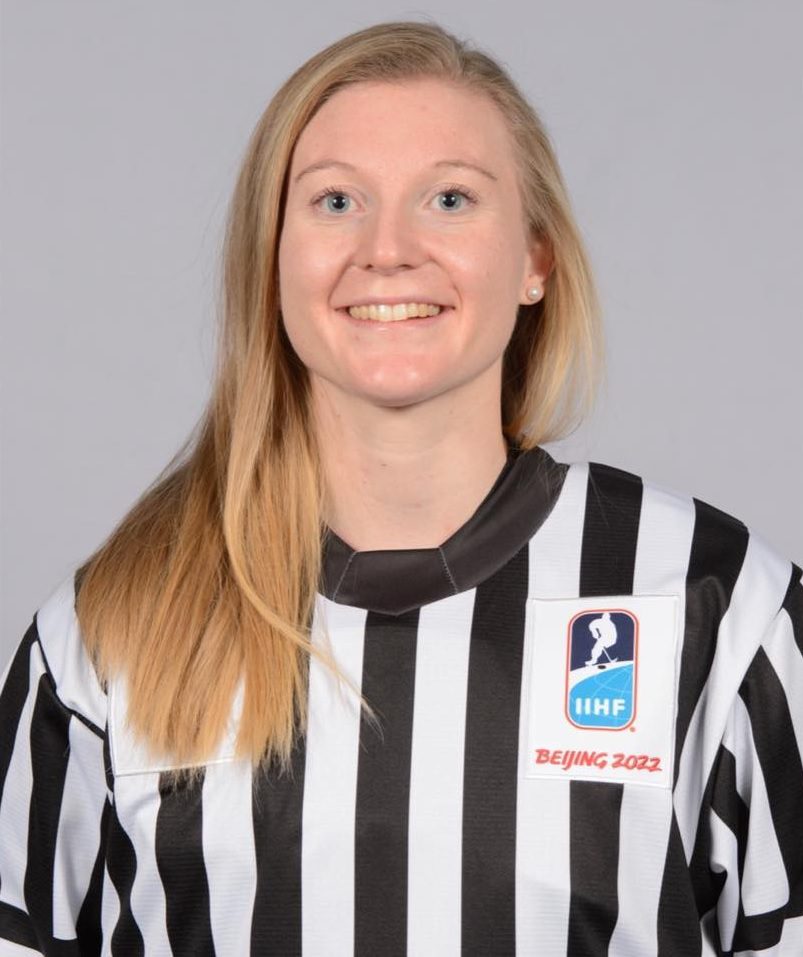 For the remainder of preliminary round play, Kainberger worked two more games in Group B play featuring the host nation. Haack and Nurmi worked with Kainberger once again, as Jenni Heikkinen joined them, part of the officiating team for an exhilarating February 6 event that required a shootout to determine the winner.
With Mi Le (Hannah Miller), scoring the shootout winner for China, there was an element of coincidence for Kainberger. As China prevailed in an emotional win versus Japan, it rekindled feelings of one of the biggest tournaments in her playing career.
The following day, Kainberger graced the ice alongside Nurmi and Heikkinen as China hosted Sweden. Rounding out the officiating crew was Swiss referee Anna Weigand, who concluded her time in Beijing working the gold medal game. With both teams in a must-win situation, looking to remain in competition for a berth in the quarterfinals, a pulse pounding affair saw Sweden prevail by a 2-1 tally.
Before the tournament expired, Kainberger enjoyed another pair of assignments in the elimination round. Starting with Canada's quarterfinals appearance, as Brianne Jenner and Sarah Fillier each recorded a hat trick in an 11-0 trouncing of Sweden, Kainberger worked with a different group of officials. Among them were Canadians Lacey Senuk and Alex Clarke, plus referee Daria Abrosimova, also appearing in her first Olympics.
Marking the conclusion of an unforgettable Olympic journey for Kainberger involved officiating duties in a semifinal match between Finland and the United States. Of note, a familiar face was found in the officials stripes.
Working alongside Hammar once again, also appearing in her final game in Beijing, it marked a fitting feeling of full circle for both. Hammar, one of three officials from Sweden, including Maria Furbert and Veronica Lovenso, enjoyed her Olympic debut.
As a side note, the presence of referees Kelly Cooke, a former NCAA and NWHL competitor, and Cianna Lieffers in the semifinal game added to the theme of familiarity. During Group A play at the 2021 IIHF Women's Worlds, Lieffers and Kainberger worked a pair of games together.
Reflecting on the experience in Beijing, the bigger picture proved to be a focal point for an elated Kainberger. Working alongside a tremendous and empowering group of officials, linked together by this honored privilege, allows for a shared sense of achievement. With commitment and perseverance the foundation of her efforts, the realization of her Olympic dream remains highly cherished,
"I think all the sacrifices you take over the years (stands out). It finally showed why you did all this over the years. So, to name one specific experience is hard but seeing your Olympic jersey skating over the Olympic rings on the ice for the first time still gives me goose bumps thinking about it."
"All quotes obtained first hand unless otherwise indicated"
Related Articles