Challenging and rewarding! Those are the first two words that come to my mind thinking back to my first coaching experience. This was the first IIHF/MIHF Asian Women's Camp ever hosted and I am so grateful to have been a part of it. Female players (15-18 years old) and coaches from Singapore, UAE, Thailand, Philippines, Taiwan, Indonesia, India, Mongolia and Malaysia came together for what was a beautiful display of women's hockey!
The purpose of the camp is to train players, coaches and managers to improve the women's hockey programs in the participating countries. The camp also serves as a platform to allow participants to learn from each other, all towards building a stronger women's hockey community in Asia. Unlike in well-known hockey countries where the closest women's team is a bus ride away, for the countries participating in this camp, the closest women's team is a flight away. Aside from the IIHF hosted tournaments, these countries usually send women's teams to compete in recreational tournaments usually held in Hong Kong, Thailand or Taiwan. Thanks to the IIHF Asian Women's Camp, these countries now have another medium to strengthen and promote the growth of women's hockey.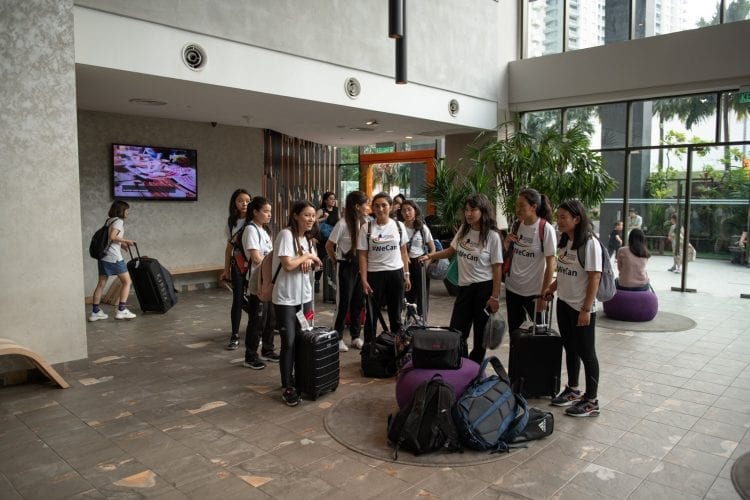 On the first day, players, coaches and managers were split into four teams. Each team had about three lines, a goalie or two, two to three team coaches and a manager. We all broke the ice and decided on a team name and cheer based on our assigned team colors. My team decided to be the Green Lanterns. We also chose "Beware my power, Green Lanterns!" as our team cheer. It was amazing to meet girls from different countries. They each had their own unique personalities and I couldn't wait to get to know them.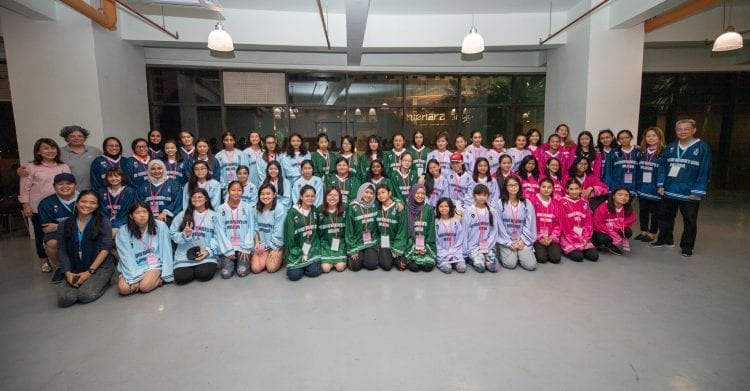 Throughout the camp, players, coaches and managers attended classroom sessions conducted by the assigned mentors for the camp. Based on classroom sessions with the mentor coaches, team coaches had to plan and execute practices each morning including warm-ups, drills and cool downs according to a given theme. The themes were different each day such as breakouts, defensive zone coverage and offensive zone plays.
As a coach, of course it's a huge difference from being a player. I felt that there was a lot more pressure when coaching. I was so nervous all the time to make sure everything was in place for the girls unlike when I'm playing, where I'm just focused on practice or playing a game. I wouldn't sleep until I had every single drill planned out and rehearsed in my head. It was important to me that the players learn as much as they can while having fun. Luckily, I had a great team of coaches to work with. We each had different ideas about the practices and I loved learning from them and sharing what I knew at the same time.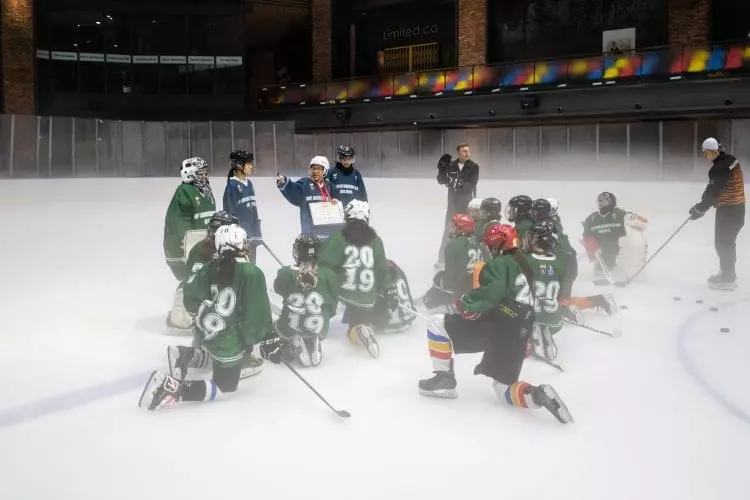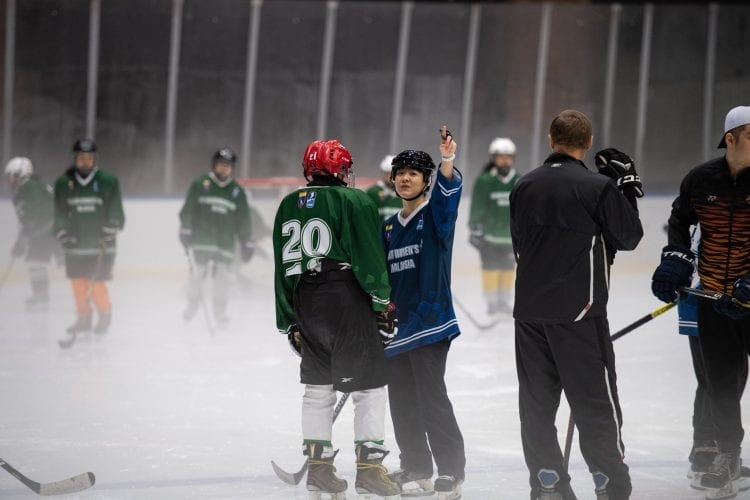 Each day would end with a game too, so aside from organizing practices, team coaches also decided lineups and bench coached. I learned the most from the camp by bench coaching. It was one heck of a roller coaster. Even though this was a camp, the players took it extremely seriously! As coaches, we were advised to play all players regardless of skill level and experience as this was a camp and we want everyone to take away as much as they can. In contrast, players were there for the win, so we had to balance these two things.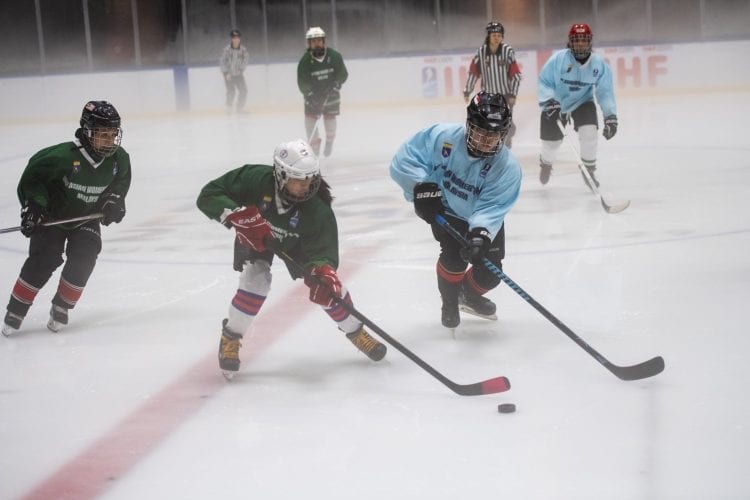 Some teams focused on playing their first and second lines while others played all three lines. We went with playing everyone. From our first loss, we learned that if we were going to keep playing all three lines, we would need to balance out the lines. It was difficult to explain the reasons behind our lineup and game decisions to the players and it was definitely a trial and error process. Based on each player's personality and responses, I learned what to say and how to get a message across in various ways because each one absorbs and processes information differently.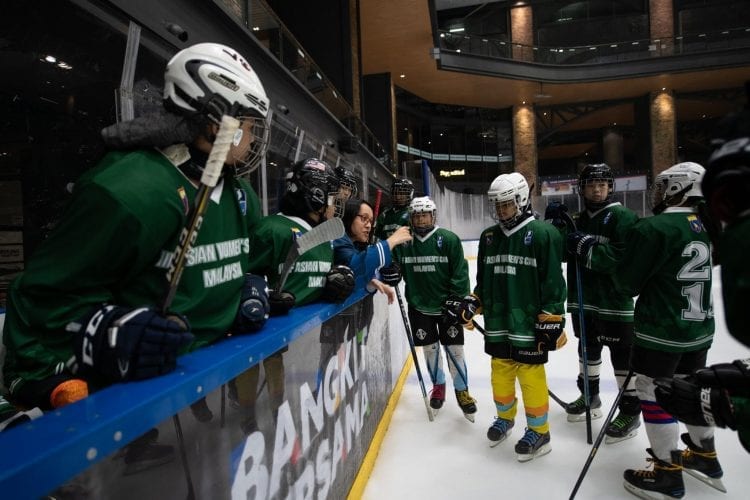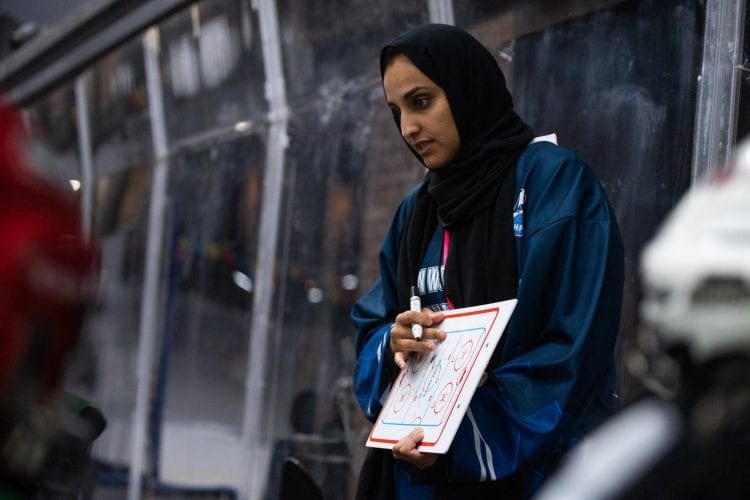 After the preliminary round where we won one game and lost two, we placed third. Based on our placing, we went against the undefeated Pink Panthers in the semifinals. They beat us 5-1 in the prelims but not this time! We were leading 2-0 in the last period but they caught up to tie the game by the end of the period. Tempers were flaring all over the bench! Some players cried, others kicked the boards while some raised their voices in anger! As a coach, I learned to stay calm and focused because players would follow suit.
We won the semifinal in a shootout! It was electrifying and the only thing cooler was that the semifinal before us was decided in a shootout too. The other semifinal was between the second seeded Blue Whales versus the last seeded Lavender Febreze. Lavender Febreze upset the Whales to advance to the finals. One of the coaches for Febreze was my twin sister. Our teams were in for what would be one heck of a final.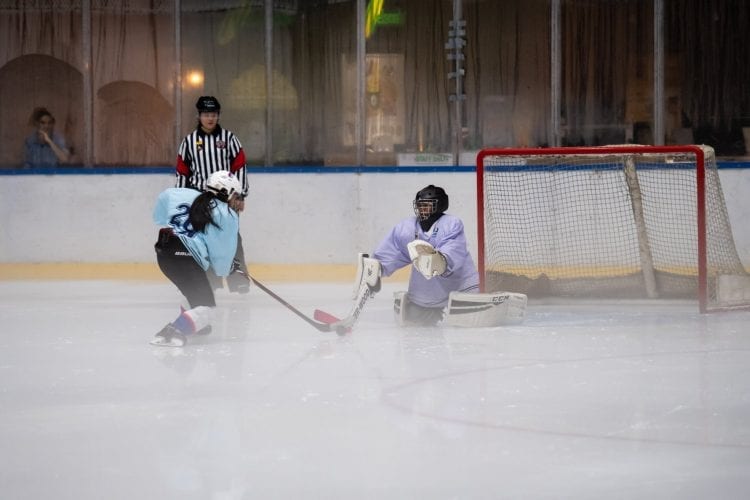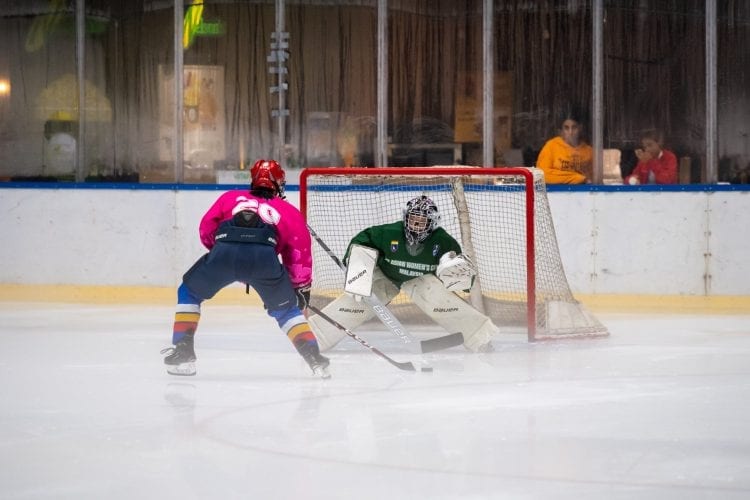 Before the finals, each team had to prepare a performance. It was awesome to see the girls put in so much work to put on a great show. Some teams danced while one team even acted out a story about smelly locker rooms. The team coaches had to perform as well. We all had a lot of fun smiling and laughing at each other. Not long after, the stage was no longer set for a performance but for the final game of the camp.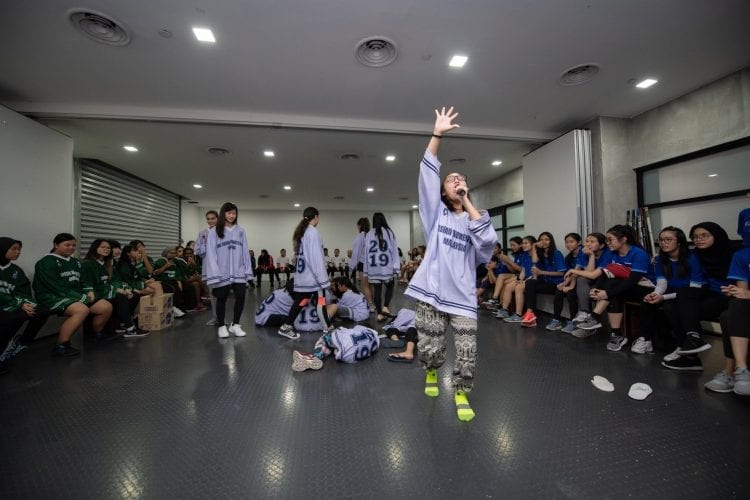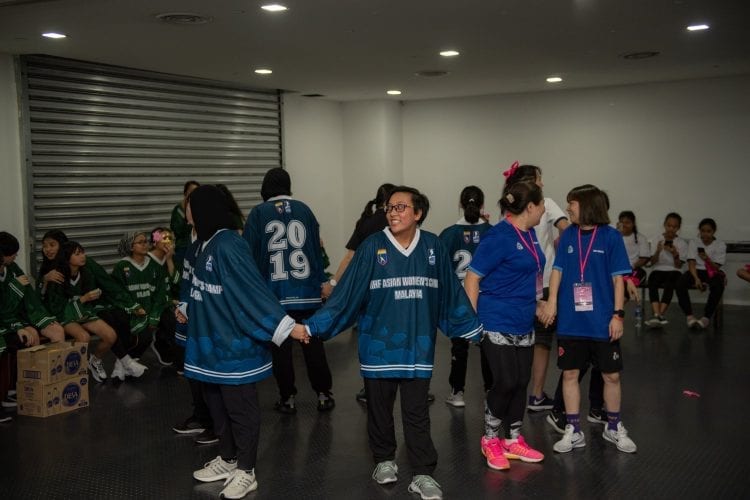 Both teams worked so hard to get to the finals. In the first few minutes, Febreze opened the scoring. Febreze dominated the game, leading 3-0 into the last five minutes of the game. On the Green Lanterns' bench, players were defeated. Some players were slouching on the bench, others were getting angry at their teammates and coaches while one even took off her helmet. We called a timeout and told each and every one of them that we were going to win this game. We also told them to lose the nerves and just have fun. 
We came back to tie the game in the last few minutes of the game. Morale was at an all time high going into the shootout that would decide the camp champions. One skater after another took to the ice to put a puck through a wall at each end. We had our arms around each other as each round passed. We scored first! Then we scored again! Our goalie shutout all the shots from the other team! We won! Oh my gosh, WE WON! 
Some players were still in shock that we came back from a three goal deficit to win the game! I said, "We won, go! Go, go, go!"
The players jumped onto the ice to hug our goalie. It was a fantastic sight! Us team coaches hugged and congratulated each other for great teamwork! I cried so hard because we did it! I was so happy for the girls!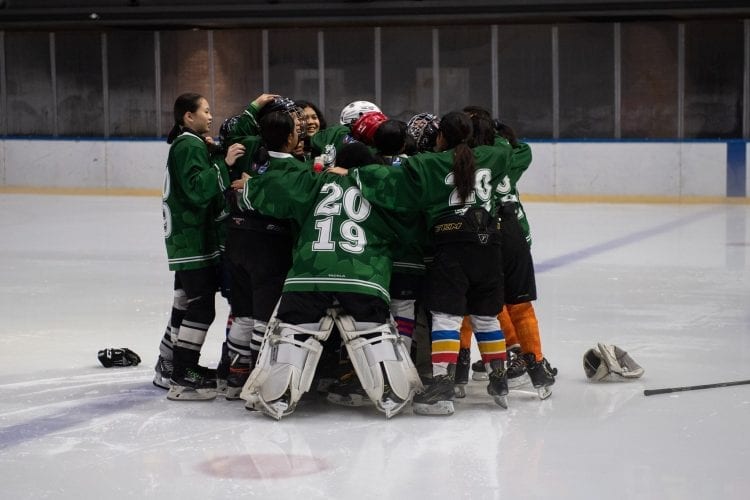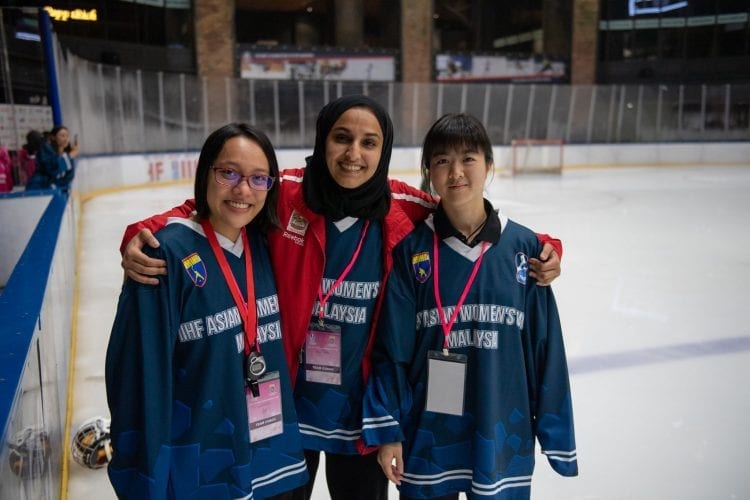 Hockey is just the gift that keeps on giving! I learned so much as a coach, player and a person from this camp. Most of all, it was so beautiful to see how much girls all over Asia love hockey!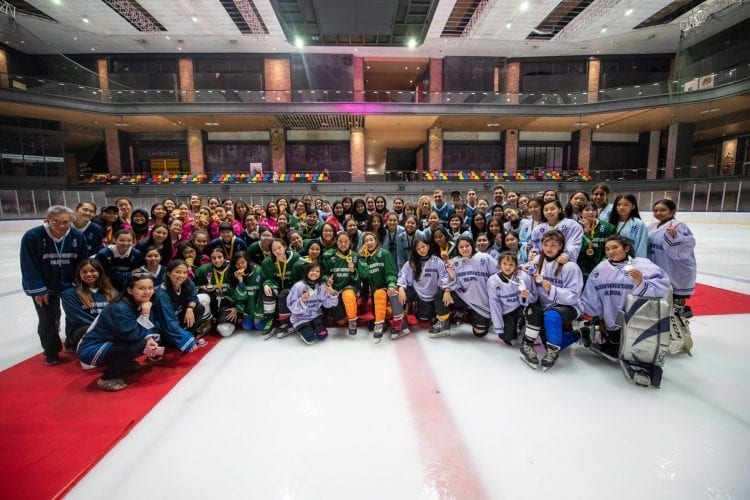 Related Articles