Among the youngest players for Canada's entry in women's ice hockey at the Maccabiah Games, Ashtyn Robbins earned a special place in history. Marking the inaugural women's ice hockey tournament, Robbins recorded Canada's first ever goal in tournament play. Raised in the Greater Toronto Area, her competitive footprint was prevalent throughout its junior circuit. Competing for the North York Storm, Willowdale Black Hawks and Vaughan Flames, the experience marked the first chapter of Robbins competitive odyssey.
The Maccabiah Games set the stage for a compelling comeback, Robbins euphoric to return to the ice. With the event providing an intersection for heritage and hockey, the prospect of international play provided a milestone to be cherished through perpetuity. Before competition began, the experience took on a feeling of accomplishment and authenticity upon wearing the jersey, the iconic Canadian logo providing an unprecedented sense of motivation.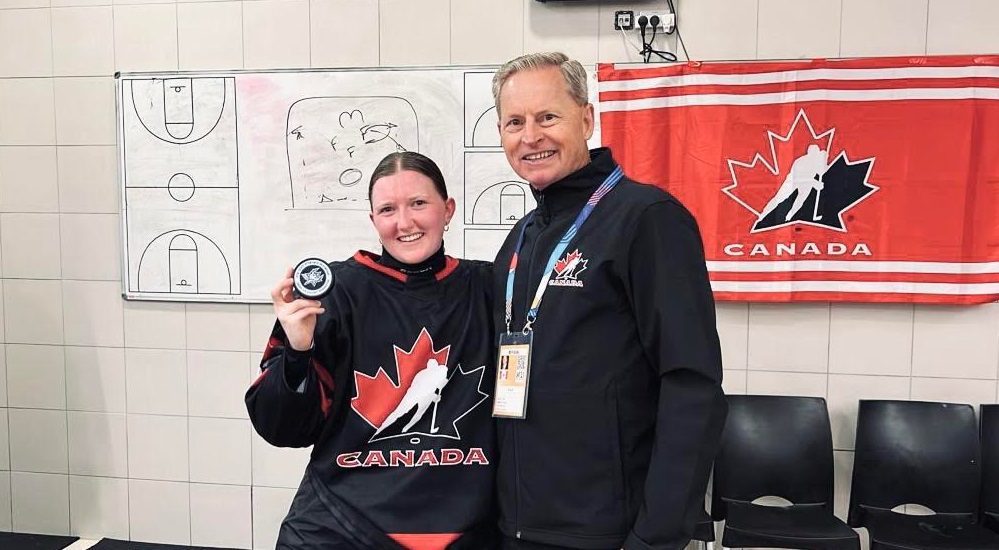 "When I first put on the Team Canada jersey, I felt so honoured to be able to play the sport that I love and to represent my entire country."
The brush with history took on greater meaning for a euphoric Robbins. Making their debut versus host nation Israel, an astonishing 24-0 final saw goaltender Molly Tissenbaum, who also played junior hockey in Willowdale, earn the shutout. Serendipitously, Robbins also left her mark. Recording the game's first goal, simultaneously, Canada's first in tournament history, the feat allowed Robbins a celebrated place in tournament lore.
"Scoring the first ever goal for Canada women's hockey at the Games was a surreal experience. It was even more incredible since it was the inaugural year of the sport at the Games. It was a fantastic moment for myself and my teammates. I feel so proud that I am able to have the accomplishment and it is a moment I will never forget."
Finishing the victorious contest with four fantastic goals, Robbins remained essential on Canada's offense. Logging a solid total of seven goals in tournament play, Robbins also recorded an assist in the gold medal game, providing Canada a 2-0 advantage versus the United States.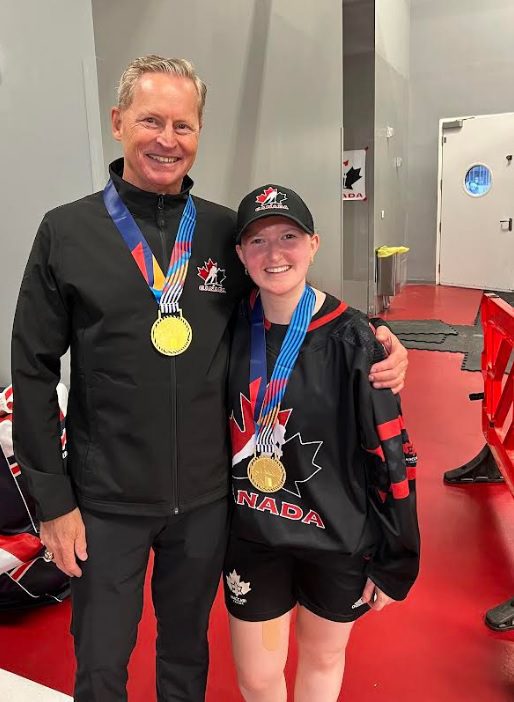 "Being able to play for Team Canada at the Maccabi Games was so special in itself. Yet, to be a part of the first ever women's hockey team at the Games was even more special.
Just knowing that I was one of the select few players that had the opportunity to play in an inaugural event, it's something that I will never forget. And of course the bonus of it all was winning the gold medal. It was an unbelievable experience."
The impact of the Maccabiah Games extended beyond the on-ice competition. Having never visited Israel prior, exposure to the culture, simultaneously experiencing a profound spiritual connection marked a coming of age.
"For me, the best part of the Maccabi Games (other than winning gold, of course) was visiting Israel and seeing the amazing scenery and historic places. It was my first time visiting Israel and it is such an incredible place, with delicious food and beautiful cities. I cannot wait to go back!"
"All quotes obtained first hand unless otherwise indicated"
Related Articles