During a landmark year for the Israeli national women's ice hockey team, highlighted by a pair of international tournaments, heralding an era of relevance, the presence of Dr. Esther Silver supplied a strong aspect of leadership and purpose. Serving as the General Manager for Israel, Silver is proudly taking on the mantle of builder.
Bringing a tremendous background to the role, one that is also a labor of love, Silver's efforts in Israel encompass an admirable effort. Originally from Edmonton, Alberta, Silver resided primarily in Calgary during childhood. Among her first hockey influences, her father found great enjoyment in the sport. The annual ritual of flooding the back yard in order to create an outdoor rink added an element of excitement to each winter.
Silver would take stick on hand after her son took an interest in the game at six years young. Beginning to grace the ice in women's leagues in Toronto, she would also take on a goaltending role in men's league, garbed in jerseys of Ontario Hydro, Canadian Moose, and Bnai Brith.
Eventually, Silver gave up competition around 2017, as knee complications made the pursuit too painful. Enduring a total knee replacement following the 2022 Maccabiah Games, she hopes the road to recovery is a rapid one.
Currently making her home in Kfar Vradim, Silver is approximately 65 kilometers away from Metula, an area reputed as a key hub for the game in Israel. Devoted to the growth of ice hockey for at least two decades, grassroots support for a national women's team became a proud cause. Unfortunately, the dream reached an impasse, as the management for the ruling Federation at that time proved ineffective, assembling a national team not yet possible.
The encoraging support of the Jewish-Canadian community ensured that the game could persevere, eventually establishing an important foundation to facilitate growth. Perhaps the most essential facet of such dedication can be found in the Canada Centre.
Featuring two playing surfaces, including an Olympic sized rink, Maple Leafs luminaries Darryl Sittler and Paul Henderson served as Grand Masters for a tournament held in 2010. Also home to Israel's national figure skating team, the Gideon Lee Cup, named after the first men's national team coach, is a staple event at the Centre.
Located near the border with Lebanon, a two and a half hour drive from Tel Aviv, the Canada Centre has also proven to be a popular tourist attraction. Although the rink presented a source of enjoyment for Silver, frequently found on the ice, attempting to build a national women's team and create a sustainable program, a key objective is to find many more women to grace the frozen perimeter in the years to come.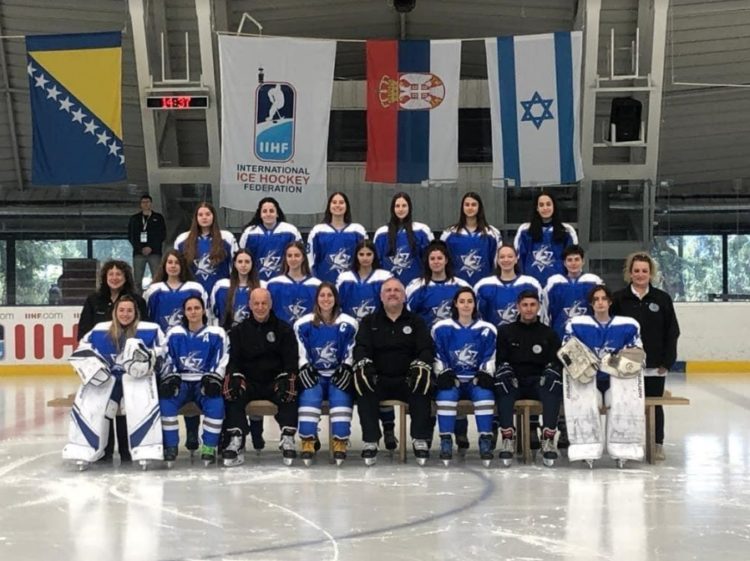 "In Metulla, which is in the North of Israel, there is an Olympic-sized arena built and supported by Canada. Over the years, they have endeavoured to have a hockey school there, supporting the local youth, of all religions and backgrounds.
This is probably the most important source for new "recruits". Yet, as it is an expensive sport and equipment is hard to come by, not a lot of families are prepared to get their kids into hockey. However, it is the 'birthplace" for ice hockey in Israel. This March, we are hosting the International Ice Hockey Federation Division III, Group B women's tournament."
Taking into account that the climate in Israel is not conducive towards generating the emotional connection to the sport that is evident in much colder regions, building a team requires a significant combination of patience and perseverance. With a talent pool of less than 100 players, the sport holds a degree of novelty, instilling a love of the game just as integral as teaching the fundamentals.
Compounding recruiting woes for the national team involves military commitments. Of note, conscription in the Israeli Defense Forces sees Jewish men and women eligible for the draft at 18 years of age, with a mandatory period of two years service for women, compared to 30 months for men.
Certainly, the spirit of community and teamwork extended off the ice. The generous donations of Jewish-Canadian hockey enthusiasts resulted in easing numerous constraints, enabling the hockey dream to reach fruition.
"Recruiting players for Team Israel is not an easy task. First of all, we do not yet have a "hockey culture" here, similar to Canada, where in every single neighbourhood there is an arena, where you have your favourite NHL team, where everything basically is connected to hockey. So, in order to get young women involved in ice hockey, it is an almost impossible task.
We also have issues with our young women who at age 18 are drafted into the army. Some are in combat positions and are unable to attend games, and missed part of the IIHF tournament due to being required to be in action in the army. So this is another significant obstacle.
I was able to organize one mini training camp before the tournament in Serbia but otherwise it is a miracle the ladies can play as well as they do given the minimal ice times available. Equipment is also a challenge, and I worked hard to ensure that they were provided with protective equipment through amazing generous efforts of supporters in Canada"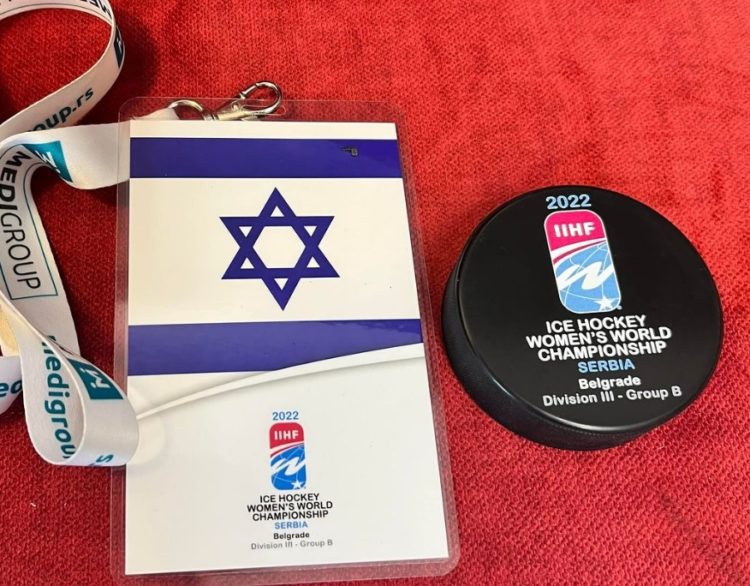 The path towards a highly fulfilling 2022 began in an unlikely place. Pionr Ice Hall in Belgrade, Serbia played host to this year's Group III, Division B tournament, a four team event involving Bosnia and Herzegovina, Estonia, plus Israel, making their IIHF debut.
Fittingly, Israel found the back of the net in their first game. The second period saw team captain Chen Kotler record the program's historic first goal in IIHF competition. Scoring on Bosnian goaltender Hana Sadovic at the 25:24 mark, her sister Shani serendipitously logged the assist.
Although a podium finish did not materialize for the valiant skaters of Team Israel, the experience in Serbia proved an invaluable preparation for the Maccabiah Games in July 2022. Emerging as the emotional favorite among the participating teams, competition at the IIHF level supplied Silver with achievement.
Discussing the challenges involved, from logistics to playing time, assembling a team requires a tremendous commitment and emotional investment. Undoubtedly, the greatest legacy of skating in Serbia encompassed the exciting possibilities for the future. Demonstrating that the reality of a national team is one well worth pursuing, players, coaches and administrators alike contributed to an empowering chapter for female sport in Israel.
"Appearing at the IIHF games in Serbia was a very emotional experience. The first time we went on the ice, I had tears in my eyes; it was a dream come true.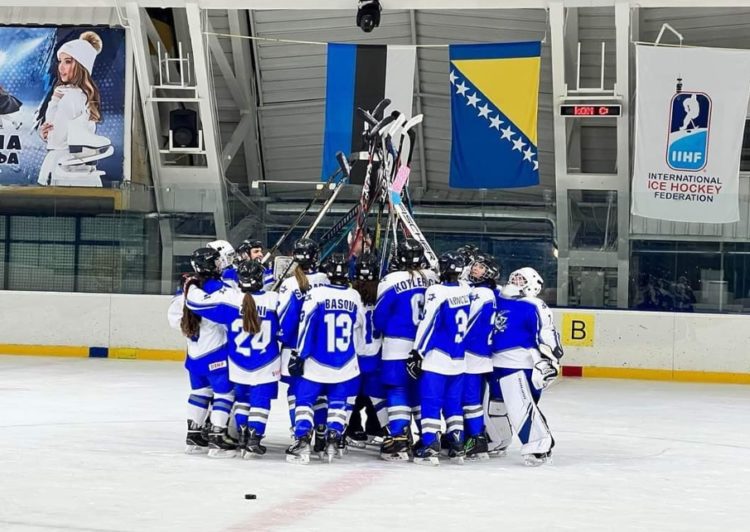 The person who spearheaded the formation of our national team was Levav Weinberg who is the President of the Hockey Federation. However, he is spread pretty thin as he basically runs all of the teams, leagues, tournaments, etc. He is actually a farmer, living in Metulla, and he is quite a character but without him I doubt we would have a national team today.
We had an amazing experience in Serbia, we were very well received, and basically everyone fell in love with us! Between periods, the ladies were dancing in the dressing rooms and hamming it up.
It was definitely a learning experience for my team, who basically only see ice once a month, and that is a league game against men. We do not have budgeted ice time for practices, and due to travel time of four hours each way, it is logistically challenging to get all the women together for a practice or even a game."
"All quotes obtained first hand unless otherwise indicated"
Related Articles