Among the most seasoned competitors to grace the ball hockey spab, Cherie Stewart reached an exciting series of summits in 2022. Wearing the Stars and Stripes for a pair of ISBHF events, enhancing a growing legacy with USA Ball Hockey, the journey ended in golden fashion.
Also a charter member of the Metropolitan Riveters, the opportunity to be part of another important chapter for women's hockey in America held significant meaning in the narrative of her proud career. Worth noting, a handful of current Riveters called Stewart a teammate in ISBHF play this year, bridging eras in franchise history.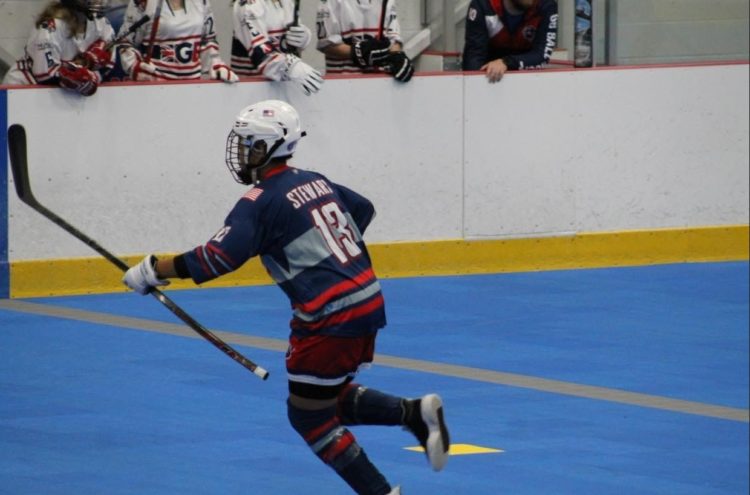 With the 2022 ISBHF Women's Worlds in Laval-Montreal representing the first chapter of Stewart's memorable year, she followed it up with an appearance across the Atlantic. Competing for the US at the ISBHF Women's Masters in Prague and Kladno, Czech Republic, wearing her trademark number 13 for each experience, a long-time teammate and friend Joined on both rosters by Karen Levin, sharing in the treasured brush with history,
Reflecting on the very rare, yet highly prestigious milestone of playing in two ISBHF events in one year, the bigger picture is equally essential. Taking into account the sweat and sacrifice, Stewart sees the team approach as a crucial element in achieving the realization of world class competition.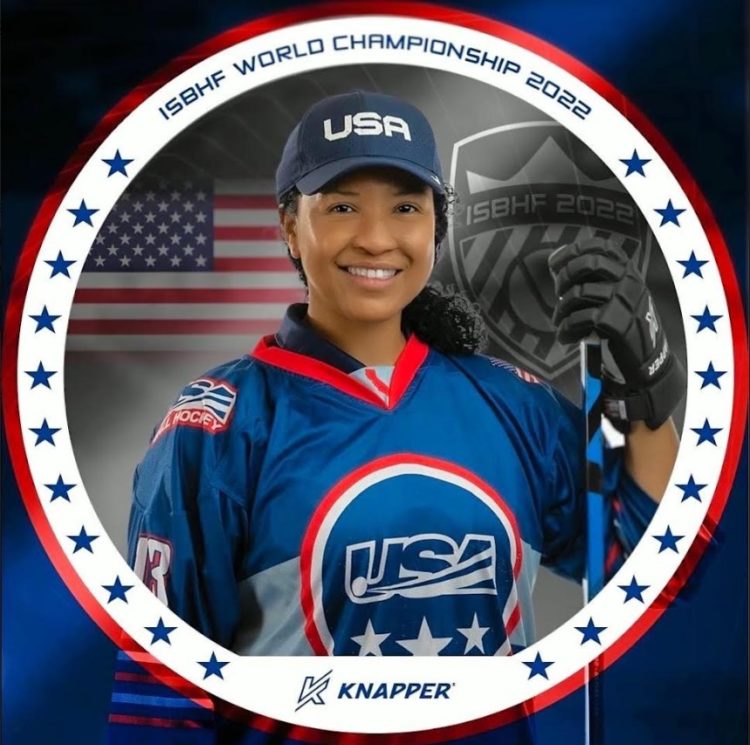 "The opportunity to travel internationally and represent Team USA is always an honor and meaningful experience and I am grateful that the "stars-aligned" to play in two ISBHF Worlds tournaments (Montreal, Canada; Prague, Czech Republic) this year.
Players, coaches, and staff sacrifice a lot of time and effort to participate in these tournaments whether physically, mentally, financially, and/or emotionally – and I am very fortunate that I had the support of my family throughout this entire journey.
Playing in Montreal with the National team, we faced some adversity, and we ultimately did not get the result we hoped and trained for, so it was great to get another opportunity months later and get the gold medal. Overall, my hockey summer was filled with waves of bittersweet and extreme bliss."
As a long-time competitor for Team USA, a journey many years in the making brought with it numerous rewards. Employing dignity and class, Stewart is quick to recognize the others that made the journey so worthwhile. Among the tournament highlights for Stewart, she earned the assist on Courtney Southgate's game winning goal in the semifinals versus Czech Republic, as Liz Conner gained a shutout. Elated over the opportunity to be part of the first USA ball hockey squad to win an ISBHF gold medal, three words sum up her emotions.
"Joy. Relief. Pride.
Been vying for this since 2015 and went through some tough losses to get here so winning the ISBHF gold medal means a lot to me.
I would like to dedicate this to all past and present teammates, coaches, staff, and the entire USA ball hockey family. Even though we were playing in another country, in a different time zone, I felt the constant love and support for our team and I'm so proud we got to bring home the gold."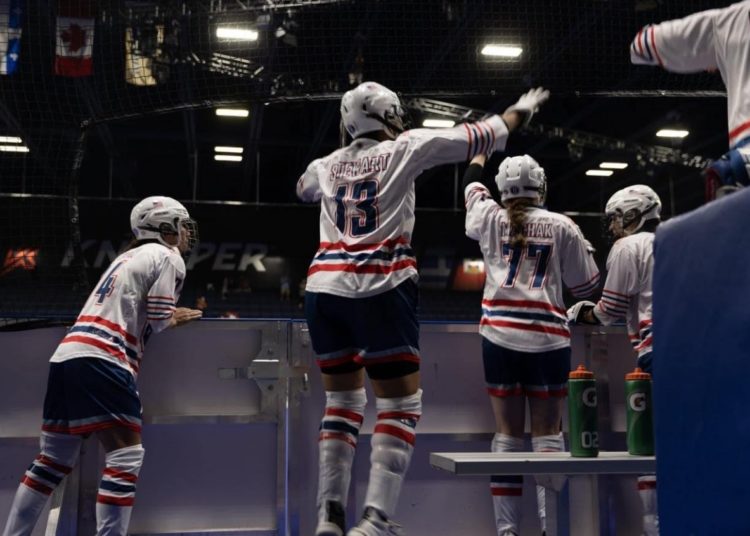 Bringing consistency and dependability to the US roster, Stewart's place in program prominence is without dispute. With a gold medal solidifying such standing, feelings of celebration and achievement encompass only part of the narrative.
Reflecting on a landmark year in her hockey odyssey, the experience was made much more meaningful for Stewart because of two very special people. Taking into account that the majority of ISBHF events have seen Stewart compete in Europe, the benefit of the 2022 edition of the Worlds in the Montreal area allowed many American players to have friends and family on-hand. As a proud parent, the sight of Stewart's spouse and son in attendance proved as satisfying as any other highlight in such a distinguished career.
"In Montreal – looking up in the stands and seeing my wife and our 1-year-old son watch me play. Doesn't get better than that."
"All quotes obtained first hand unless otherwise indicated"
Related Articles