"I have a vision board at home." 
"Hockey players are human. The product that's on the ice are human beings." 
"You need to put the players first." 
These are just some of the unique quotes provided by Émilie Castonguay during her introduction to the media as the new Assistant General Manager of the Vancouver Canucks on January 24. 
The Canucks' hiring of Castonguay makes her the first female to occupy the role for the club, and only the second to occupy the role in NHL history. Castonguay comes from a strong hockey background. She played four years of NCAA Division 1 hockey at Niagara University, where she graduated with a degree in finance. She then interned with the Montreal Canadians before earning her law degree from the University of Montreal. In 2016, she became the first woman ever to be certified as a player agent for the NHLPA, and she went on to represent several NHL players including 2020 No. 1 draft pick, Alexis Lafrenière, and Team Canada Captain, Marie-Philip Poulin.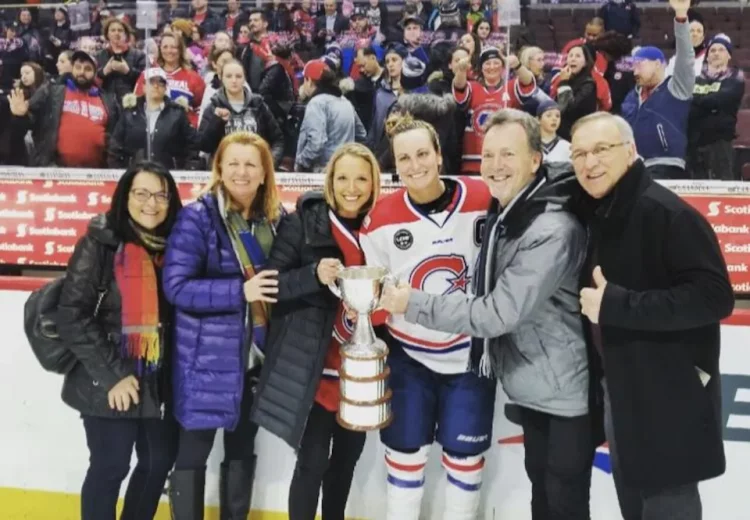 Castonguay fully admits that she was happy in her role as a player agent. Many of the players she was representing had been with her for several years, and she had been part of their journeys to and through the NHL. She even got emotional when asked by a reporter about how she informed her players that she was leaving to pursue the Canucks' AGM role. It was yet another unique moment during her press conference, which was full of authentic moments and quotes. 
From her very first answer, it was obvious that Castonguay is different from the majority of her peers, and not just because of her gender, though being a woman may have a lot to do with her methods and beliefs. The repetitive cliches we are used to hearing from hockey people, be it players, coaches, or management, were replaced by sincere responses that offered true insight into Émilie Castonguay – the professional, as well as Émilie Castonguay – the person. This approach was aligned with her approach to life; that behind every player is a person.
"I think player development and surrounding the players with the right resources and the right people so that they become the best versions of themselves is really important," she said when asked about her philosophy for developing a good team culture. "For me to have a human impact on this organization is super important." 
A human impact. This term is rarely heard of in the world of pro sports, which really has become a showcase of highly paid athletes, and even more highly paid sponsorships. The pandemic has been proof of that. 
It was the Canucks themselves that were pressured into adopting the NHL's amended schedule in April of last year, less than a month after almost the entire team contracted COVID-19. During that outbreak, many of the players and their families, including their young children, were symptomatic. One player, Brandon Sutter, remains out of the lineup with long COVID symptoms. Despite the outbreaks within the Canucks and other teams, the league pushed its teams to complete their full 56-game schedule. It meant the Canucks were expected to play 19 games in 31 days while still missing 7 members of their roster due to COVID protocols. It wasn't until forward J.T. Miller spoke up with concern for the schedule that the Canucks and NHL got together and agreed to give the team more time for players to recover. 
"I hope people don't take this the wrong way, I'm a super competitive guy," said Miller at the time. "But this isn't about hockey for our team. This is about the health and safety of our players, their family, and their children. This isn't about making the playoffs."
It was a bold declaration by a player being paid millions of dollars by his hockey club; a declaration rarely heard in pro sports – that the individuals were more important that the team.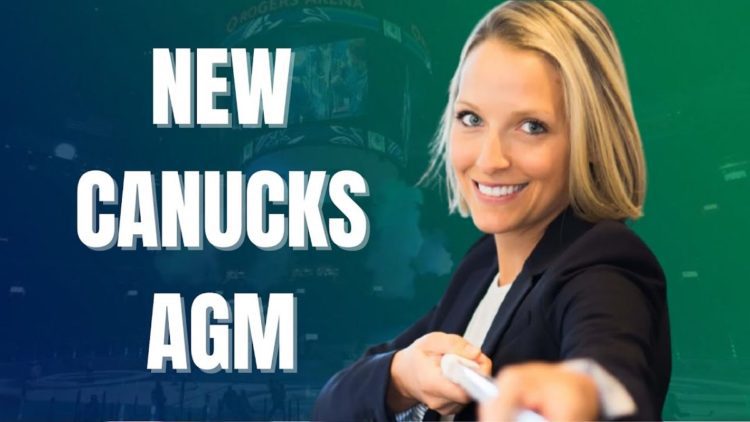 Under the leadership of Castonguay, such bold statements will not need to be made. Castonguay gets it. She understands that professional athletes are still human beings, that the pandemic and the pressures of a highly merit-based career continue to take a toll on the players' physical and mental health, and that players will play harder and show more loyalty towards an organization that provides them with a holistic model of support. 
Just as "hustle-culture" has been a deserving victim of the pandemic, with employees in jobs far less glamorous and less well-paying than the NHL, finally speaking out against being overworked and underpaid, that rallying cry for more humanity in the workforce has extended to pro sports as well. It's why the future of leadership roles in pro sports and in the world will belong to women. 
Women are genetically engineered with the ability to have more EQ, that is, emotional intelligence. They are traditionally shown to score higher than men on tests involving things like empathy and interpersonal relationships. They are also not bound by the masculine norms of a rough exterior and a solely goals-driven agenda. Women are, by nature, "feelers." And by virtue of having to work extra hard to prove themselves, particularly in male-dominated industries like pro sports, they are no strangers to thinking outside the box and cultivating new and innovative ideas not thought of by their male counterparts. Women in positions of leadership lack the fear gene. Or perhaps, they have learned how to silence it. Either way, when we look at women in positions of power, be it in sports, politics, or any other realm, they are there because of their courage and desire to do things in revolutionary ways. They are not afraid to think outside the box and to make decisions based on cumulative opinions rather than based on personal agendas or egos. 
By hiring Castonguay, the Canucks have not only gained a knowledgeable executive but also someone who will lure top-end talent to the team. Players know of Castonguay's reputation and her desire to establish a supportive culture. And she, like many fellow women in power, is not afraid to own who she is. 
"If you let gender get in your way, if you let it intimidate you, that's when it will do that. I never really let that happen to me in my journey," she said. 
Clearly, intimidation isn't a concern for Émilie Castonguay, as her serendipitous journey now leads her to pave new paths in Vancouver and in the sport of hockey. 
Related Articles