Having emerged as a highly dependable member of the Toronto Six defensive unit since her rookie season, also scoring the first goal in franchise history, Lindsay Eastwood gained a new honor. Among eight members of the franchise named as participants for the 2022 PHF All-Star Game in Buffalo, it signified recognition for her solid skill set on a grander scale.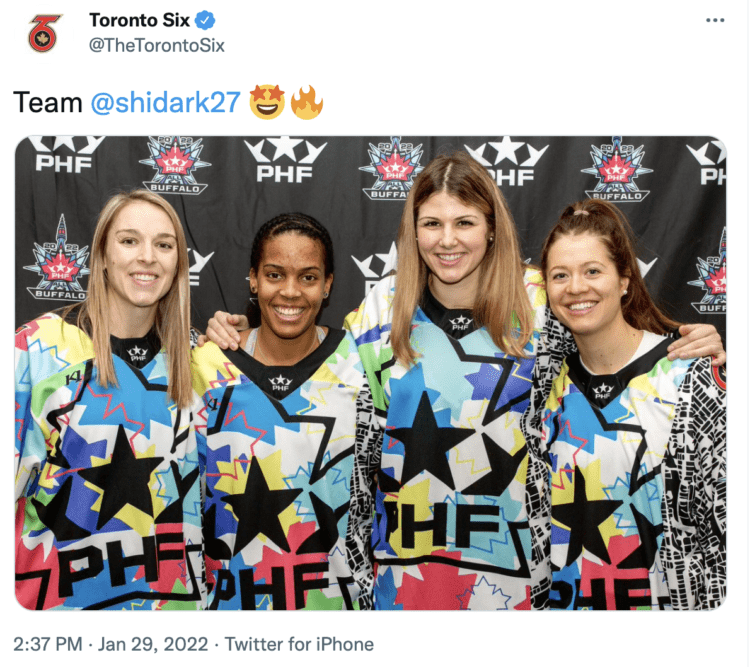 Heading into the mid-season event, one filled with strong momentum for the Six, perched atop the league standings, Eastwood has built on a strong rookie campaign, remaining a valuable contributor. Ranked second in team scoring among blueliners, trailing only fellow All-Star Taylor Woods, Eastwood does lead the blueline unit in shots on goal.
Recording a goal in the season opener versus Buffalo, a 4-3 win, the first half of the season saw the Six boast an impressive 6-1-0 mark when she logged at least one point. A key factor in helping build her All-Star case involved a fantastic four-game scoring streak from December 5 to 18, highlighted by six shots on net versus the Metropolitan Riveters on December 12.
With such a strong first half, Eastwood, highly assiduous and dedicated towards continued improvement, certainly earned All-Star recognition. Reflecting on the revelation, her sentiments encompass a combination of humility and achievement.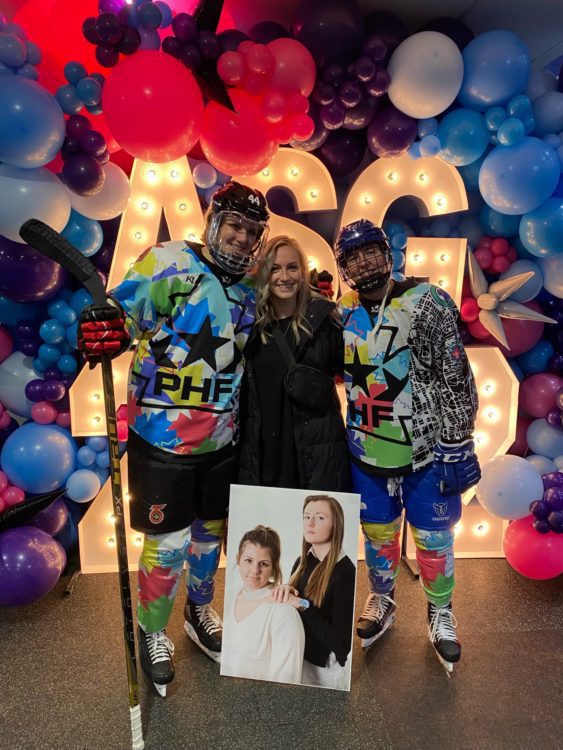 "I was surprised. Never thought about ever getting an invite to the All-Star Game so it was a total honour!"
Belonging to the roster of Team Darkangelo, named after team captain, and Toronto Six teammate, Shiann Darkangelo, two other Toronto teammates joined Eastwood on the roster. Goaltender Elaine Chuli, named the All-Star MVP, and Mikyla Grant-Mentis, last year's League MVP, rounded out the group.
Adding to the jubilation of being a first-time All-Star saw a unique sense of reunion for Eastwood. Allie Munroe, who skated alongside Eastwood for three seasons with the Syracuse Orange, became teammates once again. Coincidentally, both Eastwood and Munroe served as team captains during their time with the Orange. Adding to this unique theme of coincidence is the fact that Darkangelo's first two seasons of NCAA hockey involved playing for the Orange.
With three All-Star teams on-hand, each roster consisting of at least one member from the Six, Team Darkangelo participated in a pair of games at Buffalo's . Recording a point in each appearance, Eastwood provided a highlight in her second game. Opposing Team Dempsey, five skaters from each roster participated in a shootout.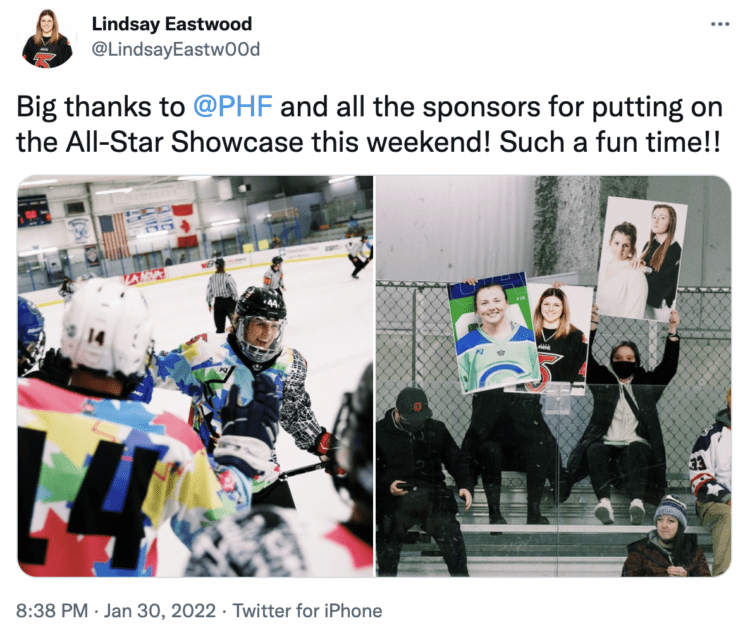 One of only two skaters from Team Darkangelo to score in the shootout, Eastwood unleashed an impressive shot which sailed through the five-hole. Scoring on another first-time All-Star, Abbie Ives of the Connecticut Whale, Eastwood's goal marked one of the game's highlights. Once again, Eastwood remained humble, observing the bigger picture with a sheer enjoyment that has established her as a fan favorite.
"It was super fun (to play on Team Darkangelo)! Our team was filled with the best players around the league, pretty cool to play with them and props to Shi for picking me on her team.
It was pretty cool to score. I have done that move a couple times this season so I was pretty shocked it worked again."
"All quotes obtained first hand unless otherwise indicated"
Featured image obtained from Twitter
Related Articles