Since the inception of women's ice hockey at the Winter Olympics, one of its rarities is the number of sisters that have competed. The previous Olympics saw twin sisters, Jocelyne and Monique Lamoureux, capture a gold medal with the United States.
In Beijing, another pair of sisters made a notable impression. Helping Japan finish first in Group B play, Ayaka and Haruka Toko provided a combination of international experience and strong leadership.
Born in Hokkaido, Japan's second largest island, they are not the first members of their family to play hockey. Their father, Yasunori, skated for Japan in Group B competition at the 1991 World Championship.
Both graduates of Hosei University, Ayuka and Haruka were also teammates at the 2018 Games, which saw Japan finish third in Group B. Having also skated for the Seibu Princess Lions of the Japan Ice Women's Hockey League, they are among eight members of the club playing for Japan in 2022.
Appearing in her third Olympics, having skated for Japan in the 2014 and 2018 Games, 27 year old Ayaka serves as an assistant captain in Beijing.
One of the anchors of the defensive unit, Ayaka has worn the Japanese jersey for over a decade. Having also played for Japan at the 2010 IIHF Under-18 Women's Worlds, she has enjoyed podium finishes at the 2015 Winter Universiade (bronze) and the 2017 Asian Winter Games.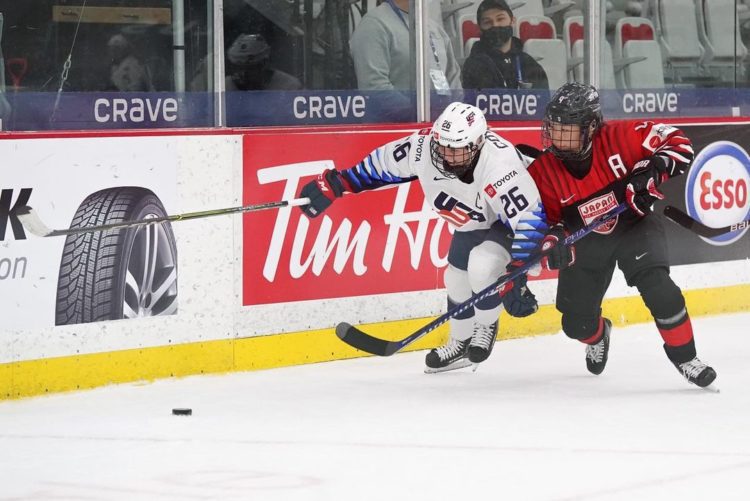 Wearing the number 14, reputed as a forward that constantly tries to scoring opportunities, the path of 24 year old Haruka was somewhat different.
Although she played with her older sister at the 2015 IIHF Women's Worlds in Malmo, Sweden, and the Asian Winter Games, she enjoyed a professional stint playing for Linkoping HC of Sweden's SDHL in 2019-20. With players from eight different countries on the roster, some of her teammates included former Olympian Pernilla Winberg, Americans Tori and Zoe Hickel, plus Finnish star Saana Valkama.
Becoming stars in Beijing, the Toko sisters combined for five points in a convincing 6-2 triumph over Denmark on February 5 win, providing a career highlight. With Haruka scoring in the first time period, extending Japan's lead, it was only fitting that her sister supplied one of the assists.
Their strong rapport also factored in the second period. Placing her name on the scoresheet in the second period, giving Japan a 4-0 advantage, Haruka reciprocated, logging the assist on Ayaka's goal. Also assisting on a second period goal by Akane Shiga, whose older sister Aoi also held a roster spot, Haruka finished as the game's leading scorer.
Fittingly, the win that clinched first place in Group B for Japan saw these sensational sisters contribute on offense. With a 3-2 shootout win over Czechia, Haruka scored in the first and third periods of regulation time, her sister assisting on each. As a side note, Haruka won a game high 14 faceoffs.
Reaching the quarterfinals for the first time, it marked a major milestone for sisters and team alike. Although the outcome versus Finland was a disappointing 7-1 loss, Haruka assisted on Japan's last goal in Beijing, testament to her standing as one of her team's scoring leaders.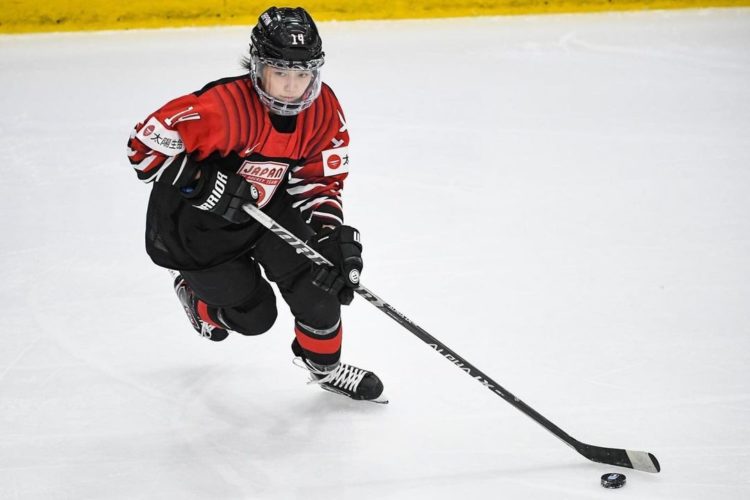 With both of their careers having grown by a quantum leap since the previous Olympics, their collaborative efforts in Beijing may signify a turning point for Japan. Undeniably, one of the legacies of Beijing is the tremendous quality of play from its Asian teams.
Earning a place in next year's IIHF Women's Worlds, the prospect of continued improvement is positive for Japan, due to the efforts of players like Ayaka and Haruka Toko. With a foundation of confidence, the aspiration of reaching the medal round at Milano-Cortina 2026 may prove to be the crowning achievement for these sensational sisters.
Related Articles