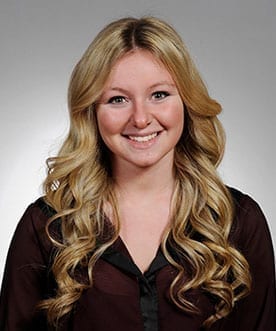 True North Youth Foundation's, Winnipeg Jets Hockey Academy is dedicated to providing a program for youth during the school year to have full access to hockey; the participants only have to focus on school and learning the sport, while everything including transportation, ice fees and more are taken care of.
With on-ice instructors like Janelle Forcand, the participants in this academy learn more than just stick handling drills and how to score goals; they learn life long lessons in an environment that focuses on their character and growth as a person.
Forcand says,
"I quickly learned the WJHA was a program run by the True North Youth Foundation and it was geared to provide opportunities for children who might not otherwise have the chance to play the sport, and from my very first ice session, I knew this is where I belonged as an instructor, mentor and coach. The mission of the WJHA resonated with me. I value all the life skills and lessons that I have learned from the sport of hockey and I believe every kid should have that same opportunity. Eventually, the full-time position for Female Hockey Coordinator became available and I applied. I was fortunate enough to be selected and from then on, I have gotten to work with amazing coaches, colleagues, and youth who inspire me every day."
Specifically, Forcand works with young female hockey players and she explains the level of responsibility it requires, but how rewarding it is to work with these young women.
She says,
"It's important for me to show young girls that hockey is a sport they can be a part of and really benefit from. I want to make sure the rink is a positive environment for them – somewhere they feel safe and welcomed. As a mentor and coach, it is my goal to provide our young female hockey players the tools and skills needed to be successful on and off the ice. I truly believe that as coaches, we are not only creating hard working hockey players, but also well-rounded individuals who have the drive to succeed in life. I am grateful to have the opportunity to instill confidence within our female players while creating a fun environment for them to grow in."
Forcand's dedication to her job does not go unnoticed as she recently nominated one of her own students, Canari, for the Black Girl Hockey Club Scholarship, an award that is granted to players who are in need.  She nominated Canari because of her leadership capabilities and her overwhelming positivity and supportive attitude towards her teammates. Canari received the scholarship and Forcand was excited to break the news to her first.
She also further explains why female representation is crucial, "I believe female representation is a huge contributing factor for success in young girls. If they can see females achieving their goals, like playing or coaching hockey, then they know it is something they can do too."
It is this type of belief system and thought process that allows for young girls to have the type of role models to look up to in a world or profession where not many females are always available.
Forcand also notes she does not minimize the effort and dedication male coaches put into their roles, but young girls who have that female representation feel more connected to an environment that allows them to express their feelings.
When asked what motivates Janelle, she explains,
"The opportunity to be a part of our WJHA players' successes and challenges is what motivates me to go above and beyond. I am committed to stand by their side and support them throughout their hockey, education, and life journey. To be able to experience their small, big, or first wins alongside them and know that I was able to help them achieve their goals is extremely motivating"
With coaches like Janelle, hockey becomes more than a game to win or lose, it becomes a learning tool that allows players to be inspired by their successes and challenges on and off the ice. Her ability to shape the lives of young girls, especially Canari, is truly incredible and there is no question that her work will have a positive and lasting impression for years to come.
Check out Canari and Janelle discussing their relationship further and her receiving the Black Girl Hockey Scholarship
Related Articles