Enjoying the treasured opportunity to commemorate consecutive championship teams through the magic of her lens, Lori Bolliger brilliantly chronicled on-ice excellence. From the sensational run of the Etobicoke Jr Dolphins in 2022, to the Toronto Six becoming the first Canadian team to win the Isobel Cup in 2023, seminal moments for so many of these victorious athletes have been captured in its majestic glory by Bolliger.
With long-time interests in both photography and women's ice hockey, the two eventually amalgamated, allowing Bolliger a highly creative pursuit. No other creative or artistic medium held the same degree of interest, mirroring the influence of hockey serving as Bolliger's favorite sport.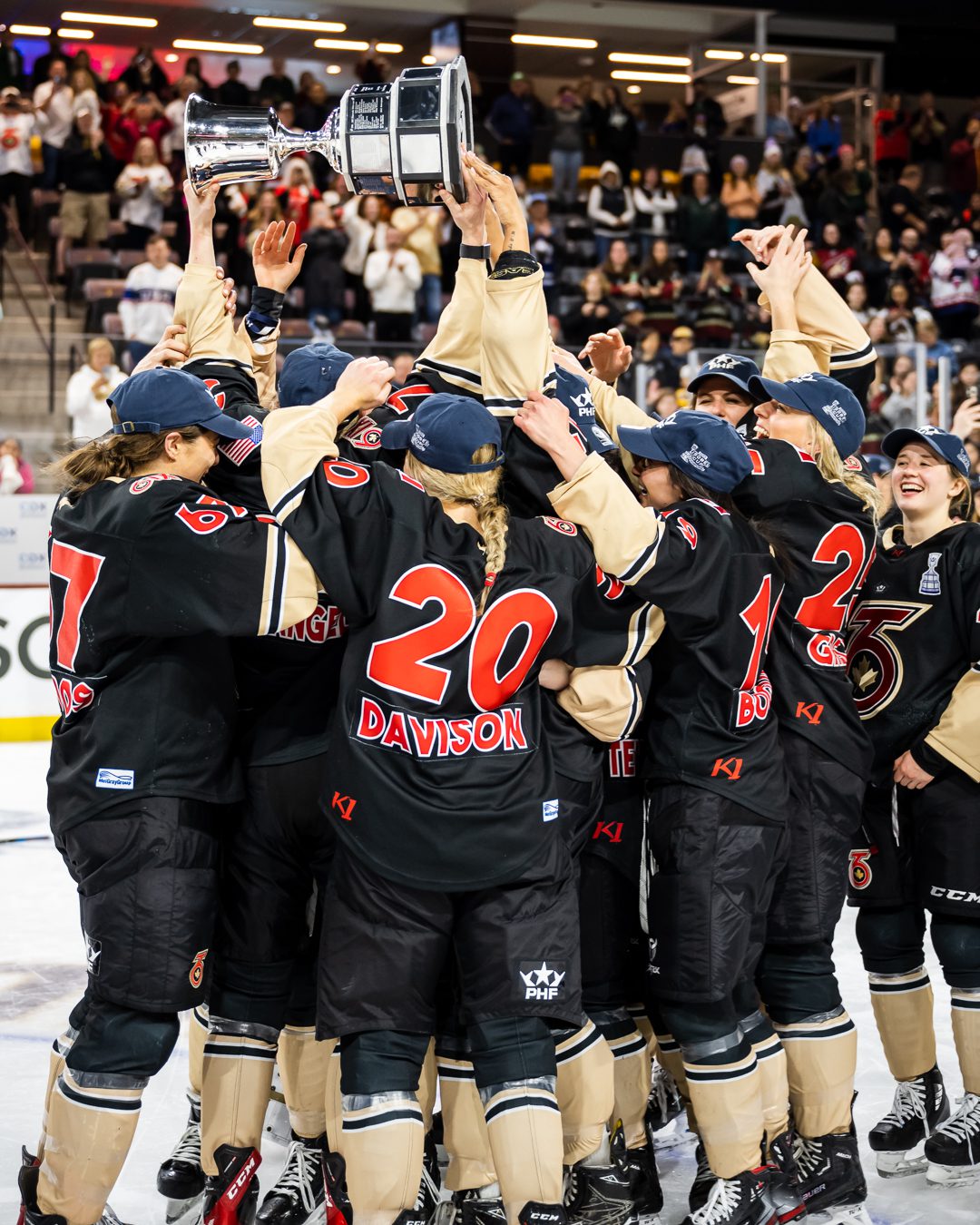 Having first graced the ice in her preteens, before the female game reached its halcyon days, Bolliger belonged to a pioneering generation, navigating through growing pains with great perseverance. During a time when the age groups of players varied widely, it was not uncommon to share the ice alongside older players, certainly representing a unique adjustment for first year participants, the game uniting generations.
Remaining faithful to the game as both, photographer and recreational competitor, perhaps her greatest role is that of supporter. Having watched the game grow and evolve, the quality of the professional game provided inspiration for Bolliger, serving as a muse.
"I have 2 passions: photography and hockey. Pursuing one seemed to naturally flow into the other. Growing up, photography was a hobby of mine; I loved learning about different techniques, lenses, and reading about other photographers and their work.
Throughout my life, my interest in photography grew from a hobby into a purpose. I made the decision to pursue photography as a career later in life and returned to school full time. I graduated with an Honours Bachelor of Photography degree from Sheridan College in 2018.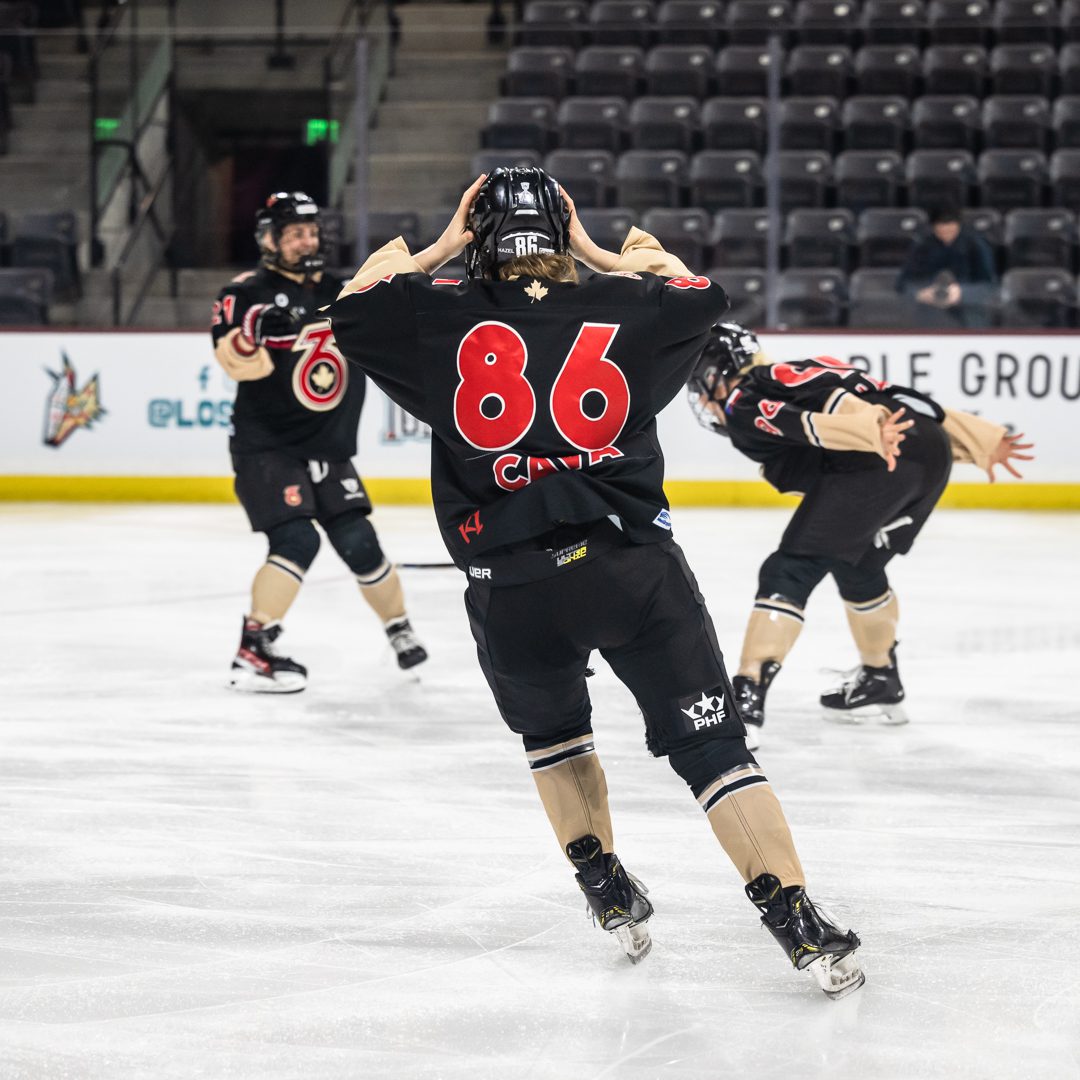 Similarly, hockey has always been my favourite sport. I started playing hockey at age 12. Back then, there were very few women playing the sport, so I was in the only available league. Some players on my team were up to 21 years old ~ twice my age ~ just so we could make full lines.
Still, I loved the sport and was just happy to be lacing up my skates. As I grew up, I continued playing hockey recreationally (I am currently on three different recreational teams) as well as closely following – and cheering on – the growth of women's hockey as a professional sport."
With the recreational and professional facets of the sport each representing part of Bolliger's raison d'etre, both also intersected in a life changing moment. Among her teammates at the recreational level, there was a unique tinge of coincidence. Akin to Bolliger, the teammate in question held multiple roles in hockey.
A former Olympic hero equally impactful as a builder in the game, Sami Jo Small holds the rate distinction of professional championships in two different leagues. Having hoisted the Clarkson Cup in 2014, a nearly decade long journey afterwards resulted in Small enjoying an historic Isobel Cup triumph as an executive in 2023.
Becoming recreational teammates at a time when Small transitioned from the crease of the former Toronto Furies to the front office, dynasty and destiny became intertwined in a unique encounter. With the revelation of Bolliger's pursuits behind the lens, the 2018-19 Furies season served as an exciting springboard towards a masterful body of work spanning several years.
Coincidentally, the Furies roster from that season featured several future Isobel Cup champions. Starting with another world class goaltender, Elaine Chuli, who like Small, has also worn the Maple Leaf, became a franchise foundation. Shiann Darkangelo held similar impact, serving as captain of the Six. In addition, Emma Greco and Brittany Howard also enjoyed the distinction.
With Bolliger's work bridging two eras of professional women's ice hockey in Toronto, her work behind the lens holds an integral place of importance, adding a creative layer of relevance. As the rink allows for a labor of love, the results encompass a fascinating narrative. One in which Bolliger becomes a storyteller, preserving the on-ice magic while her photos serve as a wonderful window towards the a moment preserved in perpetuity.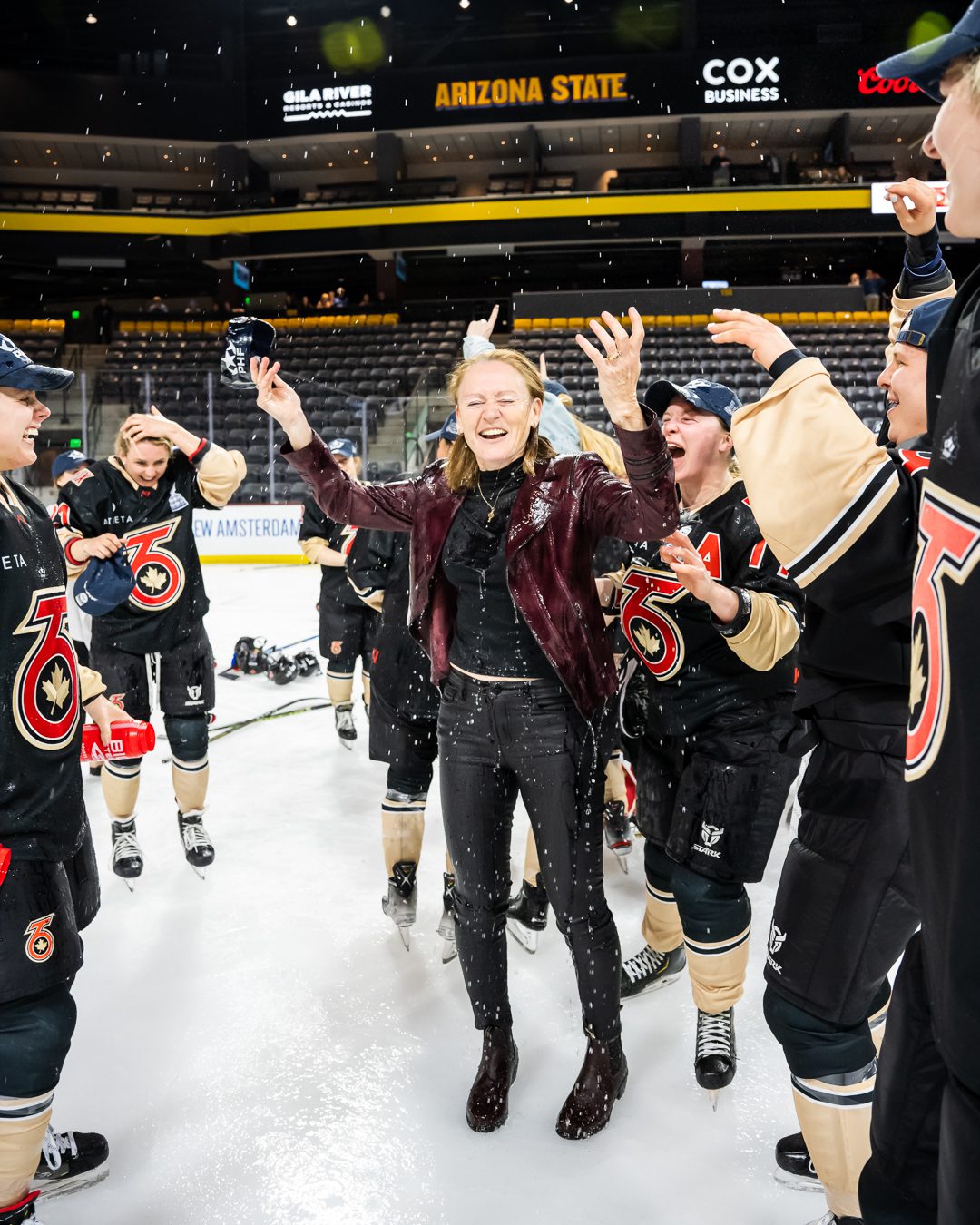 "My two passions collided in no small part thanks to Sami Jo Small. Sami Jo, President of the Toronto 6ix, was a goalie for Team Canada and is a three-time Olympian. She co-founded the Canadian Women's Hockey league (CWHL) and at the time was the General Manager of the Toronto Furies, a professional women's team which has since folded due to lack of investment.
Sami Jo also happened to be one of my teammates on my recreational hockey team. We were chatting after one of our games and she learned I was interested in sports photography. She invited me to photograph a Toronto Furies game and with that experience, I knew then I had found the perfect way to combine my two loves: hockey and photography."
–
"All quotes obtained first hand unless otherwise indicated "
Related Articles