Three back-to-back hockey seasons, with three different teams, on three different continents.
Not many people can say (especially in the time of COVID) that they've played hockey in a different country for each of the past three years. That is, not unless you're Kayla Nielsen and Nadine Edney, two former NCAA forwards whose playing careers have taken them from North America to Oceania to Europe.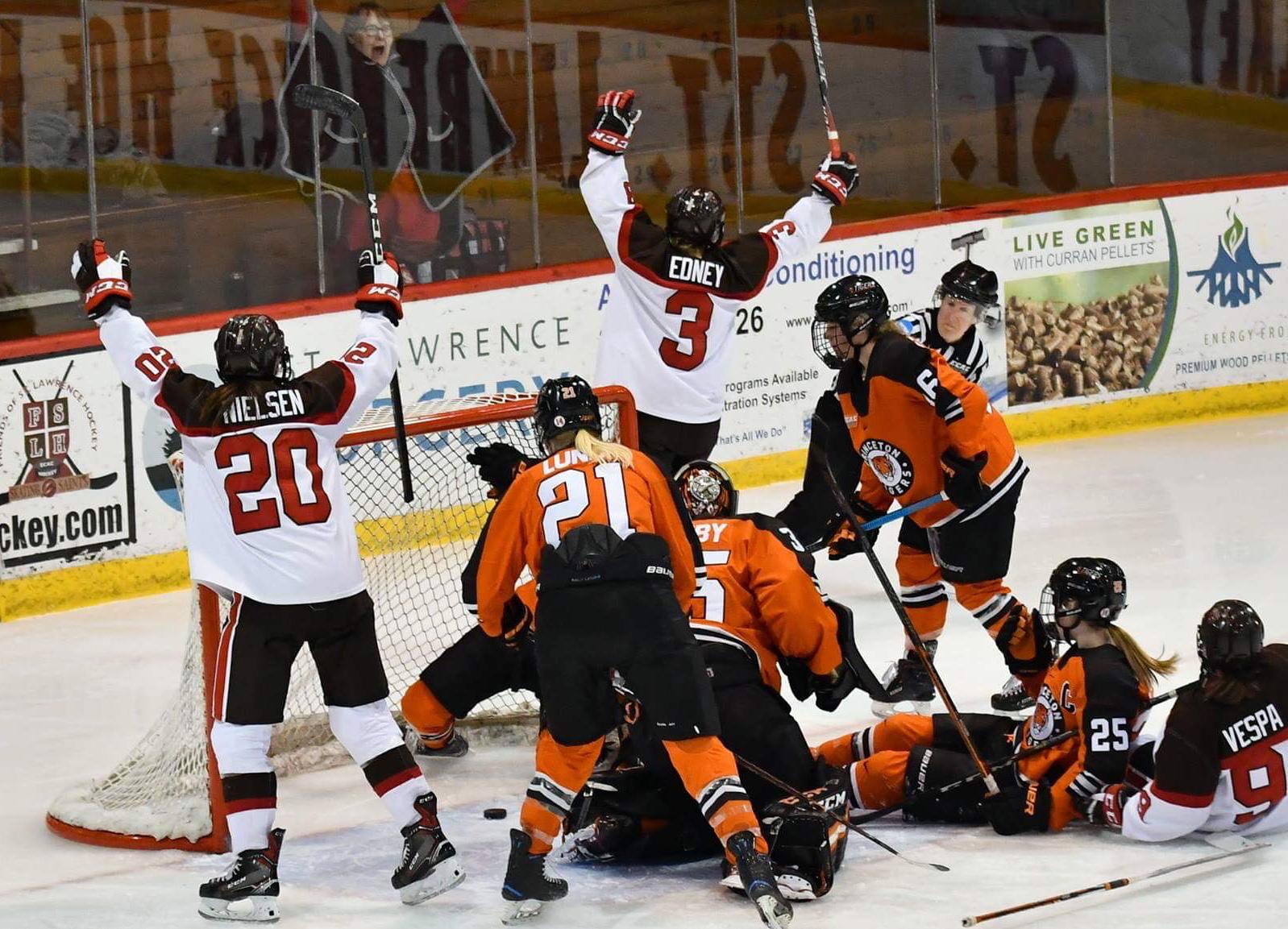 After wrapping up four years with St. Lawrence University in 2018-19, Nielsen and Edney sought out opportunities to play in Europe. While they were in contact with EHV Sabres Wien, a team competing in the European Women's Hockey League (EWHL) and the Austrian women's league, the Sabres had no import spots available for the 2019-20 season. However, an opportunity arose in Australia.
"My sister [Sarah] goes to dental school in Australia and was in contact with the [Sydney Sirens] there," said Edney. Three years older than Edney, Sarah played for Harvard University, as well as in the CWHL and the NWHL. "They had import spots open up so [we thought], why not go play with her there for a year?"
Nielsen and Edney had great success in the Australian Women's Ice Hockey League (AWIHL), leading the Sirens in scoring with 17 goals and 14 assists from Nielsen and 17 goals and 13 assists from Edney. Nielsen was named the AWIHL's Best Forward and Edney's sister Sarah was named the AWIHL's Best Defender.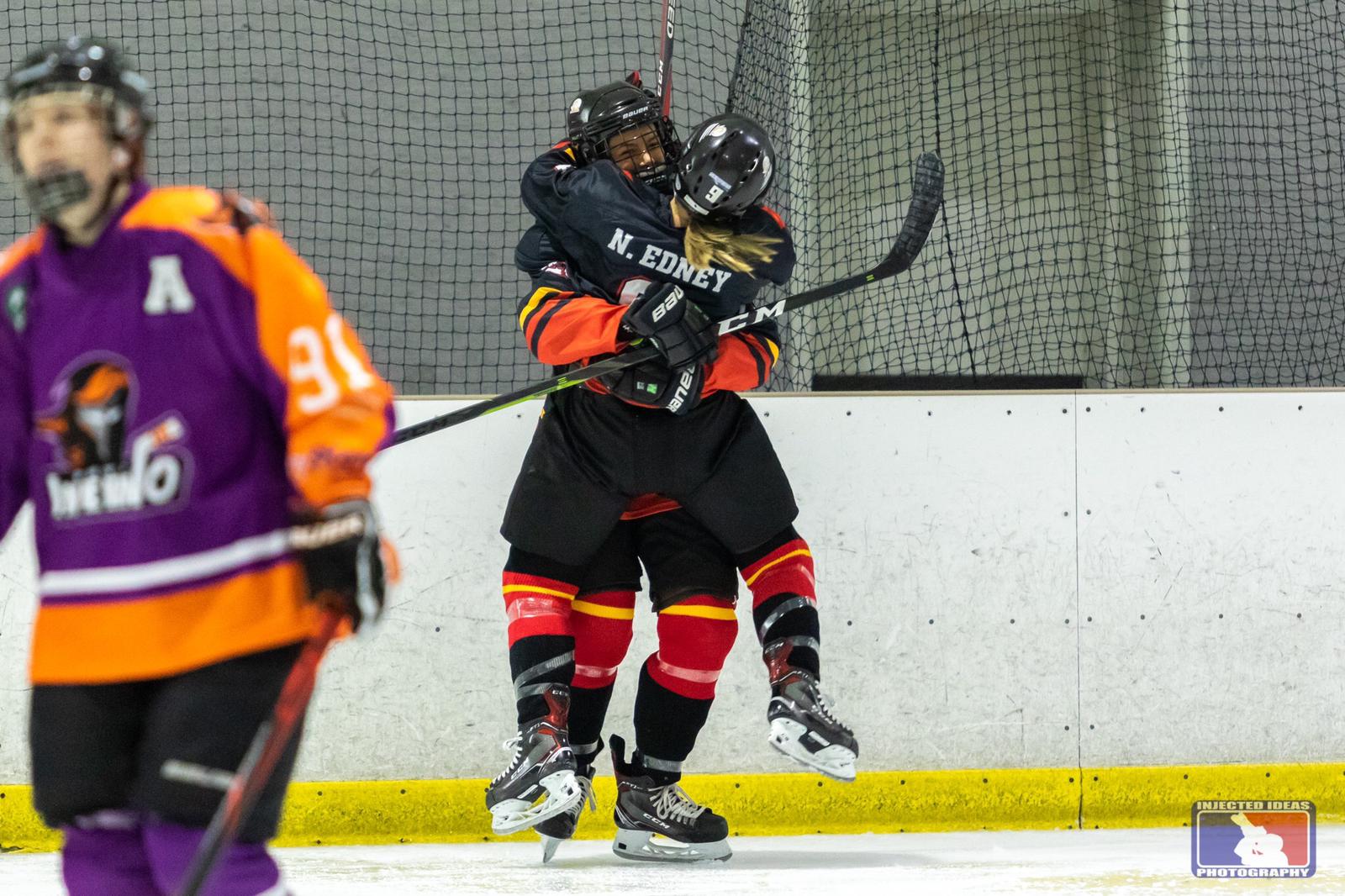 The AWIHL was able to complete its 2019-20 season prior to the implementation of COVID restrictions, and the Sydney Sirens finished on a high note, winning the 2020 Joan McKowen Memorial Trophy with a 3-0 victory over the Adelaide Rush, their first championship title since 2017.
When import spots then became available with EHV Sabres Wien for the 2020-21 season, Nielsen and Edney signed on with the team, spending their spring and summer at home in North America before packing up again and making the move to Austria.
"I'd say we're lucky to be able to go to different parts of the world right now because of COVID," said Edney. "Even though we can't do very much where we are or travel too much, we do get this experience, so we're pretty lucky in that sense."
The EWHL was able to run a successful 2020-21 season, even if it did look slightly different than normal. Teams didn't travel as frequently as they usually would, and when the Sabres did travel outside of Austria to play, they required a test to re-enter the country.
"The second half has been more normal I would say," said Nielsen. "The first half we only played four games, so we had probably a month break in there where we didn't have any games at all because of COVID. But the second half we played almost every weekend."
The Sabres were one of the EWHL's top teams, with just four losses through 16 games and an appearance in the championship final after a close semifinal game against SKP Bratislava.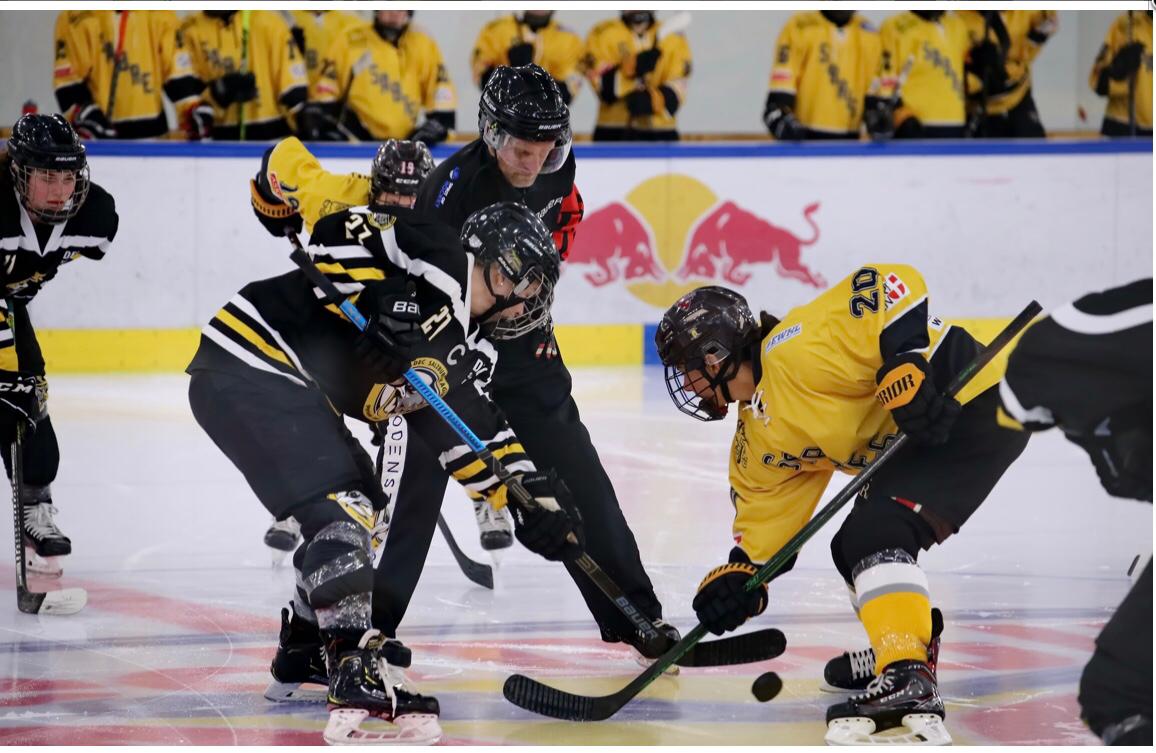 "In our semifinal game we were down 3-1. We scored really late, with seconds left, to tie it," said Nielsen. The game then went to overtime. "[Anja Trummer] got tripped and got a penalty shot and won [the game] for us. So it was kind of a big comeback for us there."
The Sabres met the undefeated league leaders, KMH Budapest, in the final, losing 3-0 as Budapest claimed their third championship title in a row. Their focus then turned to the Austrian women's league championship, which featured two other EWHL teams, DEC Salzburg Eagles and Lakers Kärnten, and a number of lower division teams. This time the Sabres were victorious, winning the championship game against Salzburg.
With their inaugural season in Austria now complete, Nielsen and Edney aren't looking to move to a different country yet again. Instead, they have signed on to return to the Sabres for the 2021-22 season—and as Nielsen said, they are hungry to help lead their team to an EWHL title.
"We definitely want to win next year."
Feature photo by Sydney Sirens
Related Articles