Welcome back to Women's Hockey Life (WHL) Female Powerhouse Spotlight! Where once a month we highlight a former or current female athlete tackling the male-dominated industry! 💪 🏒
This month we had the pleasure of talking to Founder & Executive Director at Black Girl Hockey Club (BGHC), R. Renee Hess!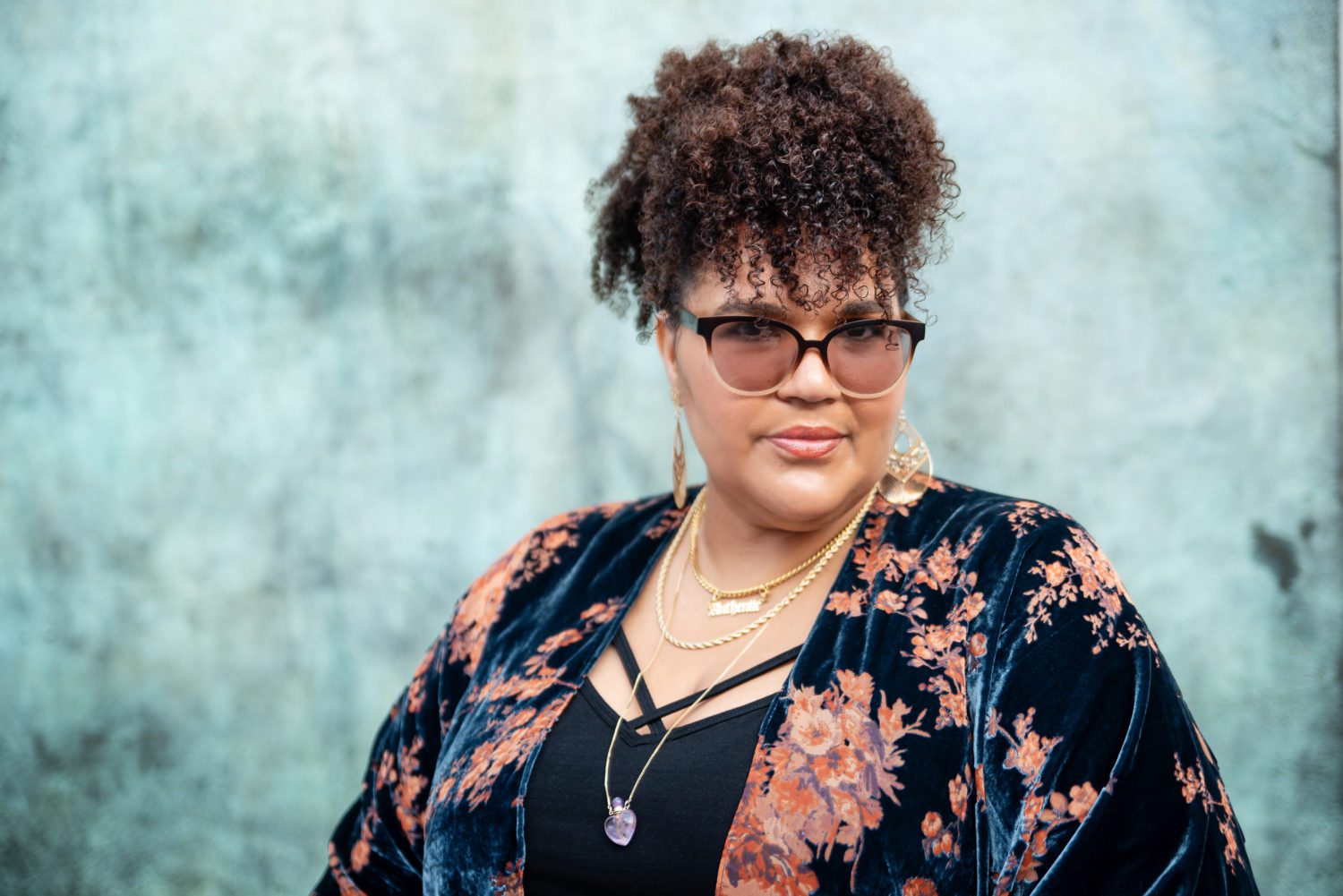 On top of being the foundation of Black Girl Hockey Club (BGHC), Renee is also the Co-Founder/Co-Chairperson for BGHC Canada , and is on the Board of Directors for Carnegie Initiative !
Hess is also a writer, a teacher, and a community activist. She has an undergraduate degree in Writing and a Master's degree in Literature from La Sierra University in Riverside, California, where she also still works as an Associate Director of Service-Learning for Community Engagement.
Renee's hockey journey didn't begin with her in a pair of skates, but it did commence at the rink.
"I discovered hockey as an adult fan living in Southern California, which, even though we have three NHL teams, just doesn't feel like a hockey town because of all the palm trees! I was looking for a hobby to engage in and many of my friends on social media were enamored with the sport. I don't play, but I enjoy the aesthetics of the game, I enjoy the team-sport mentality, and when I went to my first game, I was hooked! I quickly noticed that there were not a lot of Black women in hockey spaces, and the concept for the Black Girl Hockey Club was born out of my desire to find Black girl friends to enjoy the sport of hockey with."
What started out as a research project, quickly evolved into what the mission of the Black Girl Hockey Club is today.
"I have my undergraduate degree in Writing and a Master's degree in Literature, so my academic background is in writing, research, and reading. When I decided I wanted to learn more about hockey, I took the nerdy route and started reading and researching the sport," said Hess.
"I listened to hockey games on the radio and learned the language and colloquialisms connected to the game. When I noticed the lack of Black players and fans, particularly LGBTQ folks, I created a research survey that addressed some of my questions around what has made hockey unattainable for certain groups and what would it take to get folks to feel safe enough to get involved. Once I recognized that marginalized groups wanted to be involved but couldn't seem to find a pathway into the sport, particularly live events, I organized a meetup so that a group of marginalized fans, specifically Black women and our friends and families, could attend a hockey game."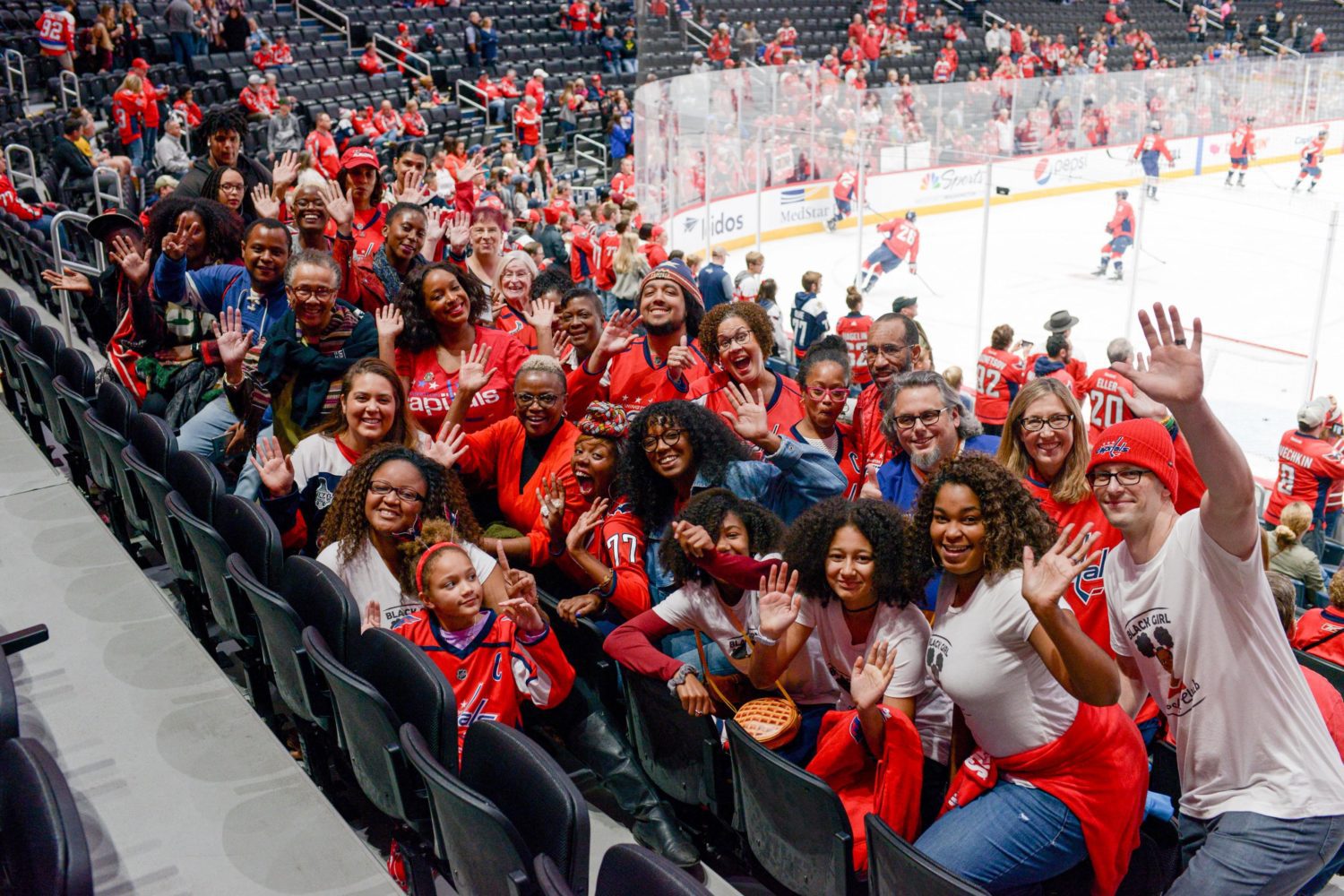 "Once we finally did get together in person, I realized that an organization focused on engaging Black women in hockey could do so much more than just be a fan group. A year after that first get together, I launched BGHC as a nonprofit 501c3 organization in the United States, and we began developing programming that is meant to engage and support Black women in hockey spaces, on and off the ice."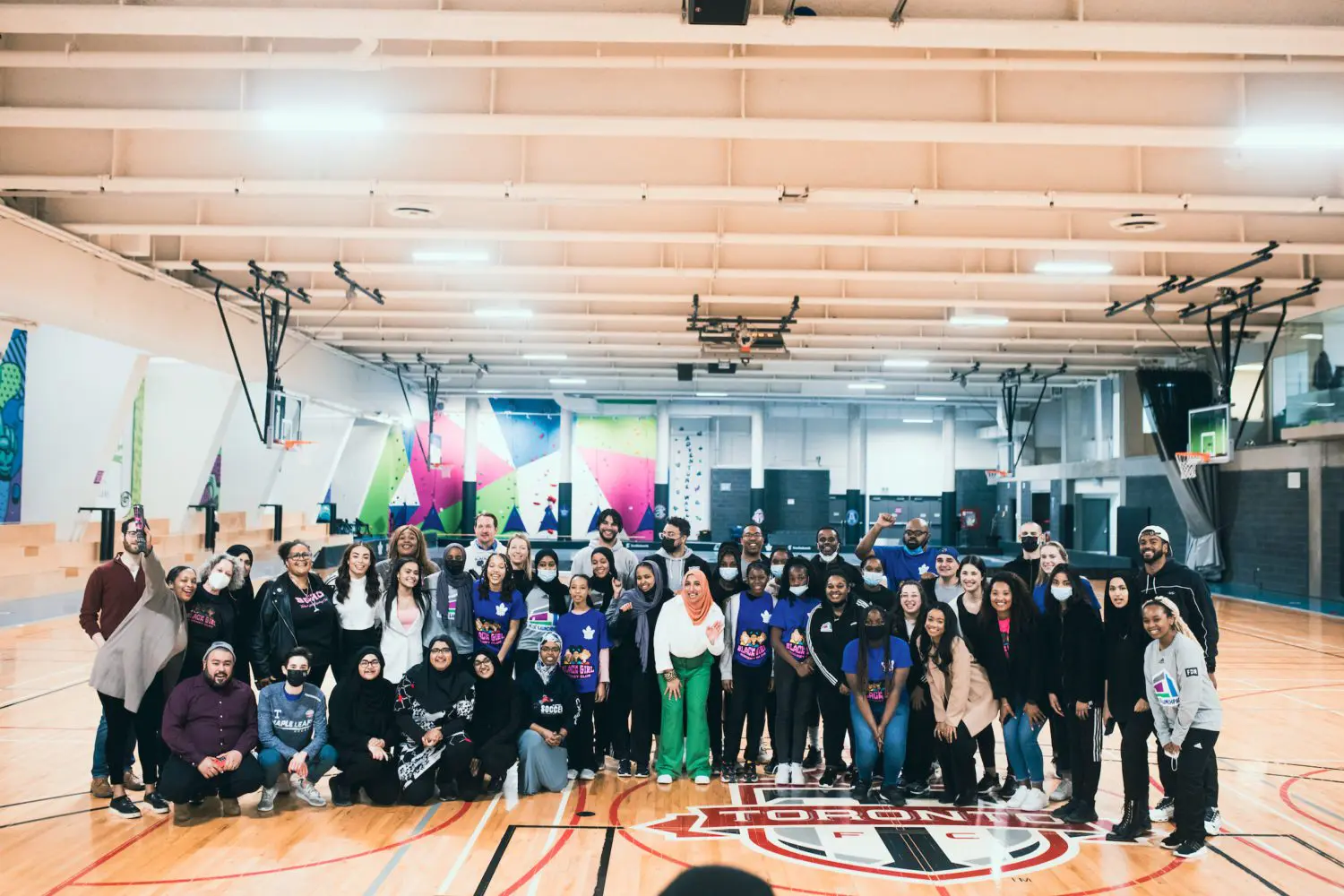 When speaking with Renee we asked her if she had any life and or career advice for women/ young girls? What in her opinion does it take for a woman working in male-dominated industries to succeed? and, If she could go back in time, is there anything she would have done differently? Renee's responses were as follows;
"My career advice mirrors my life advice – make time for what you love and stay focused on the work/people/activities that makes you happy. I love hockey and I love Black women and it is pretty amazing to me that I get to work within hockey spaces for and with Black women who care about the game as much and sometimes even MORE than I do!
As for my advice for women or young girls looking to work in the sports industry – Find a mentor who is working in the same spaces you want to work and learn from them, listen to their experiences, and let them help guide you on your journey toward whatever it is you want to do. There are so many amazing women working in sports who want to help other amazing women get their foot in the door. We have to lift one another up and prop that door open so that the sports industry is flooded with the talent, ingenuity, and power that women bring to the workforce.
In order for women to succeed in any industry, particularly Black women, we have to be able to feel safe, seen, and heard in the spaces that we occupy. Diversifying the workplace is important, but if diversity efforts do not include educating allies on how to engage in healthy communication, how to address and eliminate microagressions, as well as a serious look at equitable workforce practices, than those spaces quickly become unsafe and unstable for marginalized folks.
And finally, If I could go back in time – I would give myself more credit and try to recognize that I bring a particular skill set based in education, research, writing, public speaking, and community organization that is needed and necessary in a variety of aspects of the sports industry. I am capable of filling gaps that the sports world doesn't even know existed yet!"
–
You're a remarkable person Renee! Thank you for changing the hockey world/community for the better, and being an inspiration to women and girls across the world! ❤️ 💪
–
About Black Girl Hockey Club (BGHC)
We are a non profit organization that focuses on making hockey more inclusive for Black women, our family, friends and allies.
The mission of Black Girl Hockey Club is to inspire and sustain passion for the game of hockey within the Black community, specifically with our mothers, sisters, daughters and friends.
To prevent exclusion in hockey based on race, gender, sexuality or ability in the face of institutional racism, financial gatekeeping and program access, the Black Girl Hockey Club will provide education, scholarship opportunities and community spaces that will give Black women access to hockey.
We hope by carving out a safe space for Black women and the people who love them, we can grow the game of hockey in Black communities all across the world.
Learn more at: blackgirlhockeyclub.org
–
About The Carnegie Initiative (The CI):
MISSION: Work to ensure that hockey is inclusive, supportive, and welcoming to all.
The Carnegie Initiative (The CI), named in honor of legendary hockey player and social justice pioneer Herb Carnegie, was created to ensure opportunity and access to hockey everywhere. Co-founded by Bernice Carnegie and Bryant McBride, and in conjunction with leading academic institutions, The CI aims to accelerate the work started by Herb Carnegie more than 50 years ago to make hockey more diverse and inclusive.
In short, with the help of our partners and supporters, The CI aims to change the culture of hockey.
Learn more at carnegieinitiative.com
–
"All quotes obtained first hand unless otherwise indicated"
All images provided by Black Girl Hockey Club
Related Articles