Playoffs have arrived and champions will be named shortly! Last week, we highlighted the playoffs for the NWHL and CWHL and this week we'll be looking at the women's college hockey playoffs for the NCAA DI, NCAA DIII, ACHA D1, ACHA D2, ACAC, and U SPORTS leagues.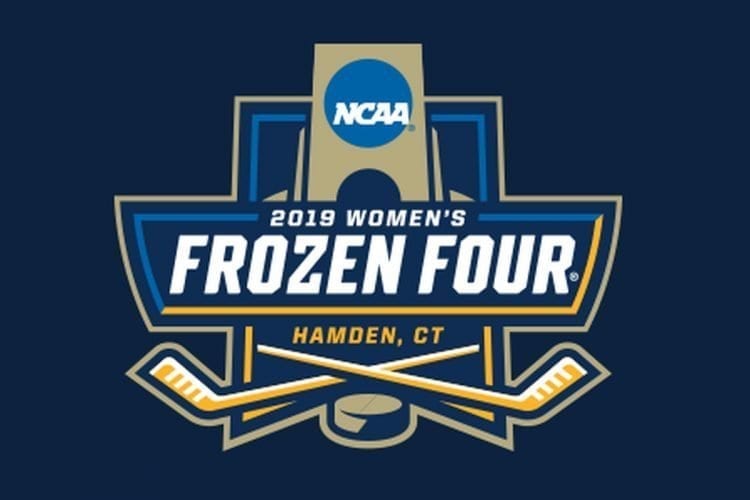 NCAA DI
The 2019 Women's Frozen Four to crown the NCAA DI women's hockey champion is here! The first round games will be played on the campus of the higher-seeded team in each matchup on March 16, while the semifinals and championship games will be played in Hamden, Connecticut at Quinnipiac's People's United Center on the 22 and 24 of March.
Here's a look at the bracket from the NCAA website: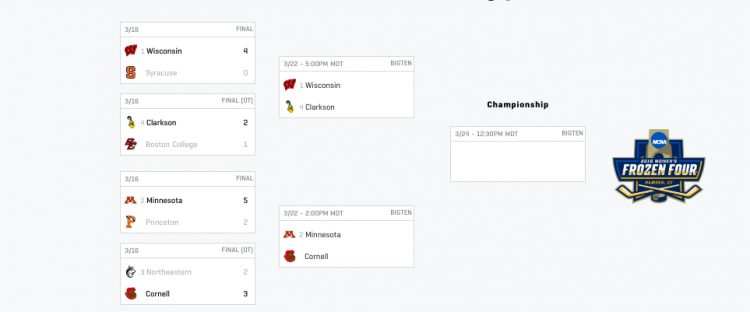 Get tickets and folow along here.
NCAA DIII
FINAL: Plattsburgh State is the 2019 NCAA DIII National Champion
The NCAA DIII Women's Championship playoffs are in full swing. The semifinals are taking place March 15 and the finals are March 16. Here's a look at the playoff bracket from the NCAA website: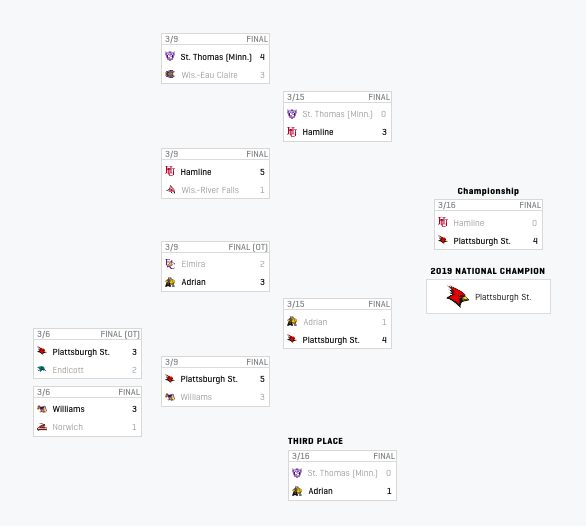 For ticket information and to watch visit the NCAA website.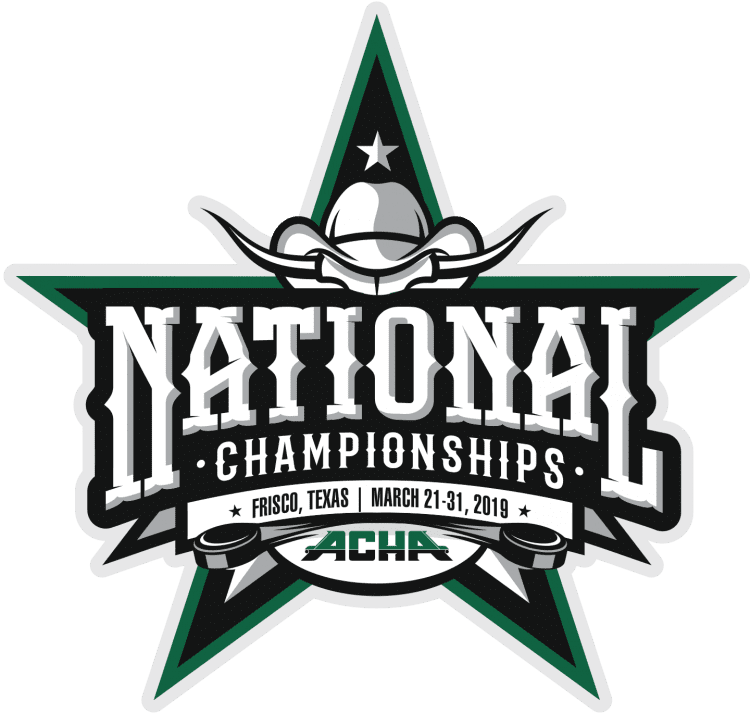 ACHA D1 & D2
The 2019 ACHA Women's Hockey D1 and D2 National Championships will take place March 27-31 in Frisco, Texas.
D1 Matchups:
Here are the D2 teams headed to the National Championships: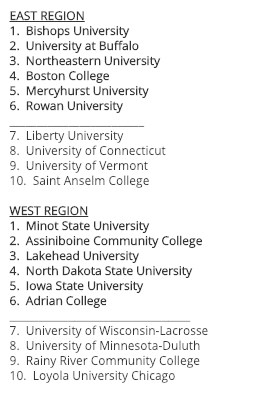 Watch the women's D1 and D2 action live on the ACHA Youtube Channel.

U SPORTS
FINAL: The Guelph Gryphons defeated McGill 1-0 to become the 2019 U SPORTS Champions
The U SPORTS women's hockey championships are underway as of today at the University of Prince Edward Island and the finals will be taking place on Sunday March 17. Here's a look at the matchups from the U SPORTS website: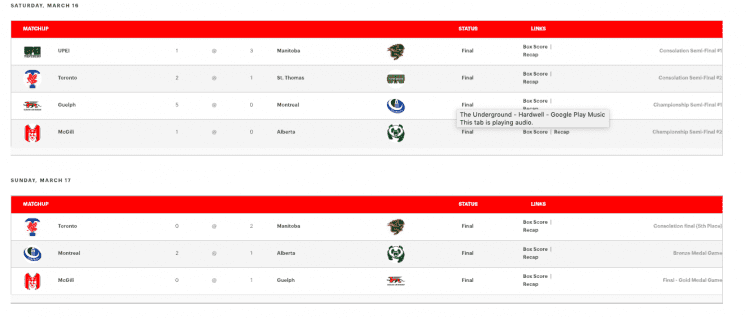 For the up to date tournament schedule and scores click here.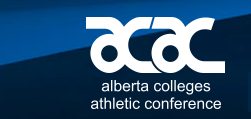 ACAC
FINAL: MacEwan Griffins sweep the NAIT Ooks in the best-of-five series to claim their third straight ACAC Championship.
The ACAC women's hockey playoffs are also in full swing, with the best of five finals currently taking place in Edmonton, AB between the MacEwan Griffins and NAIT OOKS.
Here's a look at the matchups from the ACAC website:

To follow along, click here.
Related Articles