Cool Hockey Events is ending 2021 with their classic Holiday Bash in Feasterville, Pennsylvania. The wildly popular tournament is vastly approaching and with it being the last one of the year, organizer and co-owner of Cool Hockey Events, Jason Kelly expects a big turnout.
Originally, Cool Hockey Events began ball hockey specific tournaments in 2006 and now 15 years later, it has become one of the best organizations to turn to when looking for tournaments throughout the year in various locations. Some of these tournaments include North Americans tournament, Beach Bash and Summer Fest. Most tournaments provide competition for mens, women's and coed teams at A, B and C levels of play.
Jason Kelly began in 2006 at the first Holiday Bash tournament and his true love and passion for the sport came when he began his journey with the USA Ball Hockey national team. After his first World ball hockey tournament experience, he knew he wanted to help grow the women's side of ball hockey. Once he was officially a member of the Cool Hockey Events team, he began opening up the tournaments to include a women's division. At first there were not a lot of women's teams but now women's divisions are significantly larger and in 2022, at the North American's tournament he estimates about 25 women's teams alone.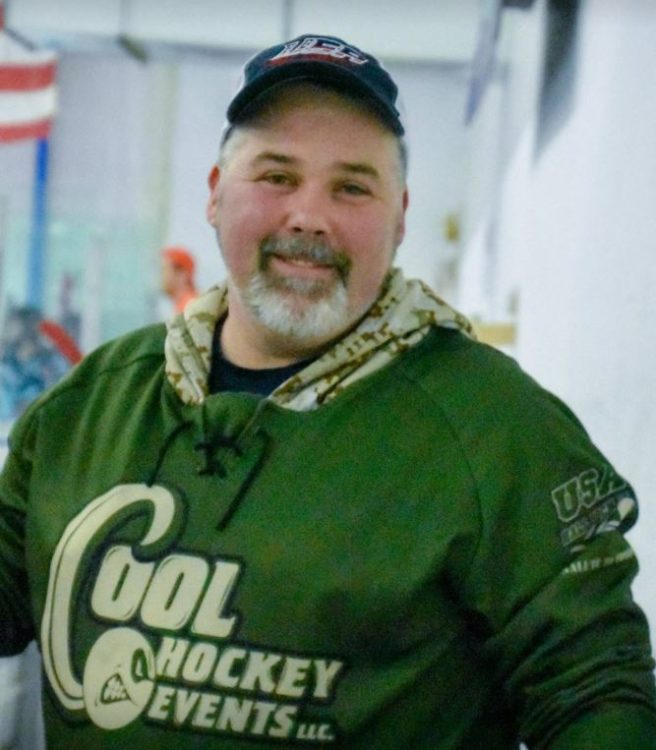 Jason Kelly image c/o USA Ball Hockey
After four years of working with Cool Hockey, Kelly officially quit his union job to pursue ball hockey full time. His ultimate goal for the sport is for it to become widely accepted within the hockey community instead of being viewed as a game people play in their driveways. To anyone who is skeptical of the competitive nature of the sport, Kelly says,
"Come out and try it, I bet you won't last a period or two."
Every time he meets a new player, especially a female player, his motivation and passion grows deeper for the sport. At the youth level, he recognizes that many young girls stop playing at a certain age, and he hopes in the future, young girls can continue to find their way to the sport and build community.
From Cool Hockey Events putting on tournaments each year, and USA Ball Hockey continuing to help grow the sport, it is obvious a desire for the sport is present; with this desire and the right exposure, ball hockey will certainly reach new heights in the coming years.
Related Articles