When the Australian Women's Ice Hockey League (AWIHL) season ended this past March, Canadian Christina Julien was ecstatic. For the second year in a row—and her first as team captain—her team had claimed the AWIHL championship title.
The Melbourne Ice have quickly become an Australian sports dynasty (especially with their 2019 victory being their seventh championship win in the last nine years) and will be aiming for a three-peat in the 2019-20 season with Julien once again on the roster.
Originally hailing from Ontario, Canada, Julien has been a major goal scorer in the AWIHL over the last three years; this past season she led the league with a career-high 24 goals and 37 points through 12 games. While graduate school is what ultimately brought Julien to Australia, playing with the Melbourne Ice is not her first experience playing sports abroad.
A multi-sport athlete, Julien grew up playing both hockey and soccer at a high level. After attending showcases for both sports, she was recruited to play NCAA Div I soccer at James Madison University (JMU) in Virginia.
"The summers would be for soccer and the winters would be for hockey," said Julien. "Once I got to a bit of an older age, I would do a little bit of off-season stuff for hockey. It was a lot of sport. My parents are crazy, they just drove me around everywhere."
Julien's international experiences took off after graduating from JMU. Along with representing Canada in soccer at the 2011 FIFA Women's World Cup, the 2011 Pan American Games, and the 2012 Women's Olympic Qualifying Tournament (along with later travelling to London as an alternate on Canada's 2012 Olympic team), Julien played professional soccer in Sweden, Australia, Russia and Germany. However, Julien was not done with hockey.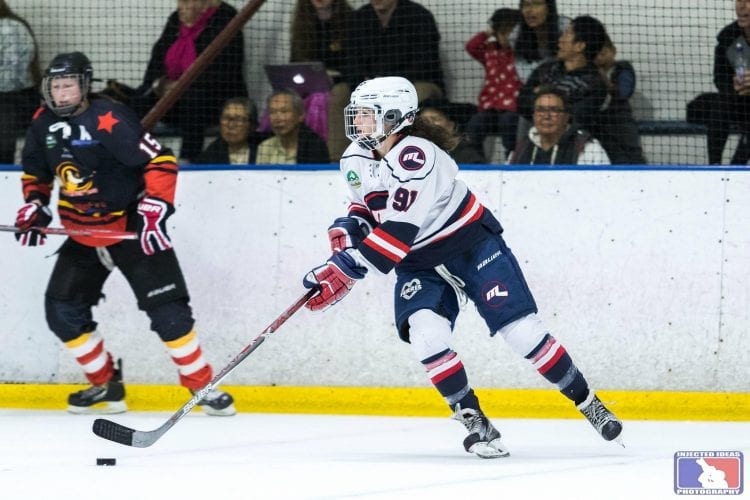 "I remember my last game of hockey [before leaving for JMU], I cried the entire time. I remember saying to myself at my last game, this isn't the end."
While playing soccer for FC Köln in Germany, Julien started a Masters program at the German Sport University Cologne that also offers a dual degree grant that sends students to study at the Royal Melbourne Institute of Technology (RMIT).
"I ended up getting [the grant] and moving to Australia," said Julien. "I wanted to do something that I loved and that's when I came back to ice hockey. So I cold-emailed Melbourne Ice." That email resulted in a tryout, after which Julien was signed to the team.
In her first season with the Ice in 2016-17, Melbourne came third after losing to the eventual champions, the Sydney Sirens, in the semifinals and then winning the bronze medal game over the Adelaide Rush.
"I remember my first year, we actually didn't win the championship, and I was just like, I'm never going to let that happen again, and then we kind of turned it around the next year."
Melbourne came back and won the league in 2017-18 with a win in the final against Sydney. This past season, they led the league with 10 wins, one loss and one overtime loss, finishing six points above the second place Sirens en route to claiming the Joan McKowen Memorial Trophy in another championship final win against the Sirens.
"Being able to lead these guys to a championship, that was my only goal this year. It was cool," said Julien, who credits a lot of the team's success to her teammates and the team's dynamic.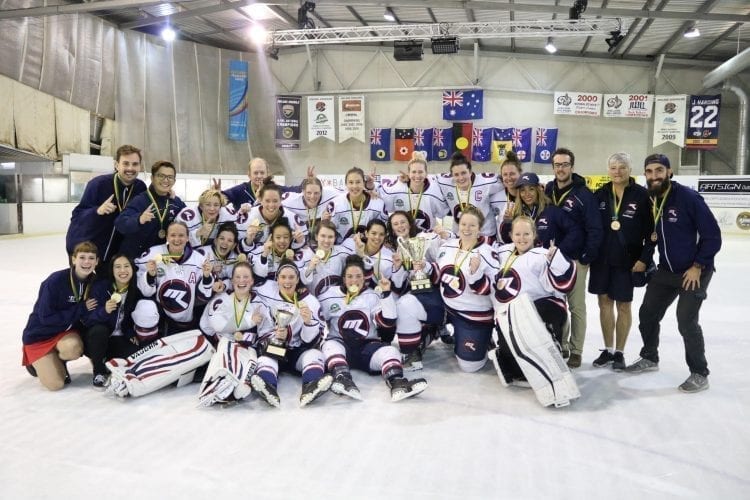 "Melbourne is pretty well known for hockey, it's growing pretty quickly up here, so we have a lot of girls up and coming who are willing to give what they have to the team. I think we just gel well. We have a good strong leadership group. We have a few girls who have been captain of Australia, and they know how to win."
With that in mind, the plan for next season is to go for another championship win. "We're going for the three-peat," Julien said confidently.
"We're going to hopefully have a really strong team this year as well. A couple of girls are going to hopefully come back who didn't play last year, and it will be really good to reunite with them and put together a very strong performance for the season."
The 2019-20 AWIHL season opens this October. For more information, visit http://www.iha.org.au/awihl/
---
Playing overseas next season and want to share your experience?
Related Articles