Have you been dreaming of playing hockey and have no idea where to start? Worried you're past your "hockey playing prime"? Feeling intimidated and unsure about getting into hockey? We've got you covered with these five tips for women and girls to start playing hockey.
Whether you're dreaming of finally lacing up the skates and getting into the game (or back into the game after a hiatus), a hockey parent looking to get your daughter into hockey, or anyone in between, with some help from our WHL Brand Ambassadors, we're giving you the best tips to help get you started in hockey.
GETTING ON THE ICE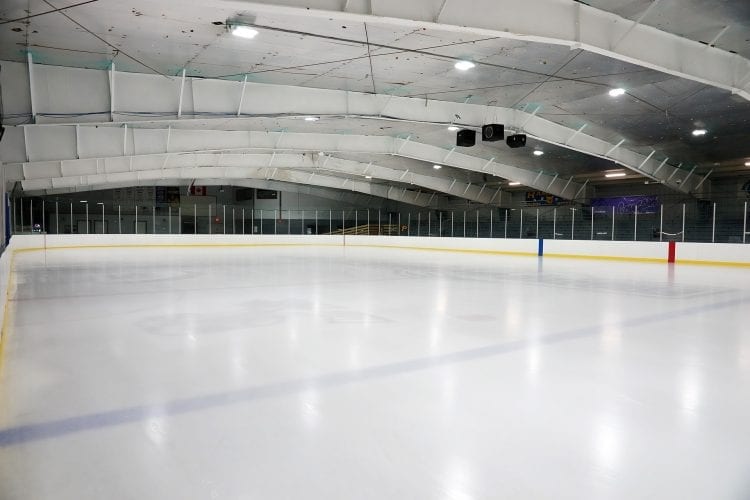 "First off, I'd say go for it. Most rinks and/or leagues now have a "give hockey a try" day. They're usually free (or very low cost) and they are designed to maximize fun and give you a great on-ice experience. Many also provide you with all the equipment you need. When at the give hockey a try day, talk to as many people as you can – find a buddy or two who started with you… you can work, grow and play together. Also, talk to coaches or some of the volunteers about other playing/ice opportunities, be it lessons, leagues, public skate, stick and puck, etc." – Lisa Corman
"For someone wanting to start out, do some research. Find out about the leagues in your town. Contact the leagues and ask if they have skills clinics, try hockey days, etc. Talk to parents of kids already in a program, or women already playing. Ask about their experiences, get some recommendations on where a good place to start is. Some girls are ok with starting off with the boys, some get intimidated. Know your own comfort level, and don't be afraid to talk to coaches of teams you aren't a part of yet. Most coaches are passionate about the game and are more than happy to meet prospective players and give tips and suggestions. If you don't get a good welcoming vibe from a coach as a prospective player of theirs, red flag! Start somewhere else! You want a supportive, encouraging environment for players starting out.
Part of what makes hockey so fun are the people you get to hang out with on a regular basis at the rink, so make sure that you set yourself up for success by enjoying the process. Learning skating and skills is hard work, but it pays dividends, so stick with it, find a program that is right for you, and have fun! If you aren't enjoying yourself, you're doing it wrong.
Get a group of women out on a stick and puck ice time and get them to show you pointers. Some places have women only shinny, show up and chat up the women there and ask about leagues they may know or be a part of. Most women hockey players are interested in growing the game so they are a fantastic resource for women who want to get in to the sport a bit later in life." – Jessica Pumphrey
"First step should always be to contact your local club to ask what options there are for you to join and if you are in an age where your local club are not able to offer you a team or a learn to play group ask them for help to find what's out there that fits best for you. They are in the game and should know about what other clubs are offering. If you know someone who plays you can always ask her/him as well for suggestions on clubs to contact. And a third option is of course the world wide web!" – Tina Carlson
"Go to any ice you can and any tryout you can no matter how much slower you're going to be than everyone else. I went to a AAA tryout my senior year of high school just on a whim and obviously didn't get invited back, but it was one of the hardest and most intense skates I've ever done! Also go to camps! I learned nearly everything through the camp Adrian College would put on or the hockey ministries camp that came to town. Plus, if you're struggling to find other girls who are playing sometimes you just might make new friends through camps too." – Carly Costello
If you're looking for opportunities to play in tournaments, attend camps, join a team, or anything else, join our WHL PLAYER CONNECTIONS Facebook group where you can find and advertise women's hockey playing opportunities!
Develop your skills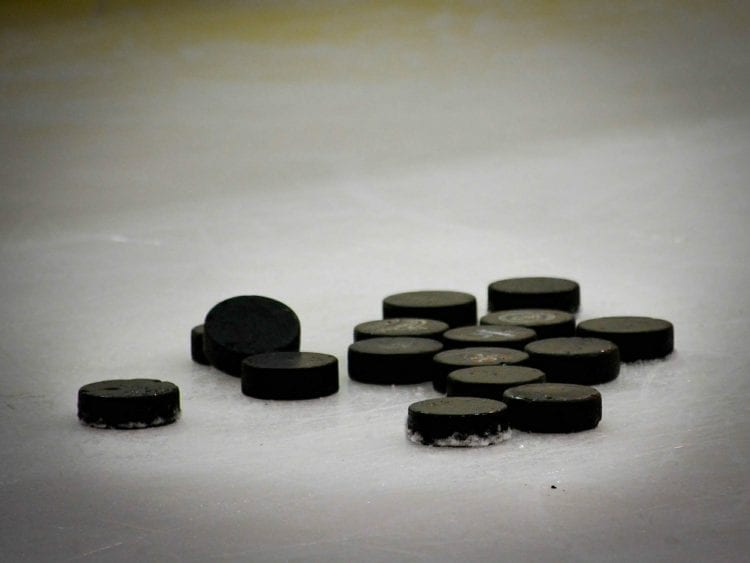 "Practice as much as you can. Whether you've got a backyard rink or a golf ball in the driveway, any little bit will help build skills that transfer over to the ice.
Watch as many high-level games as you can. There's no better way to learn positioning than to see the pros at work. During the season, there's at least one NHL game on nearly every night, but keep in mind that the men's game has slightly different rules. Check to see if your area has a women's university team or catch an NWHL game if you can! YouTube is also a great resource. I highly recommend searching for footage of the USA vs Canada women's games." – Maggie Benson
"Do power skating! And skate with as many older/higher level people you can. When put in uncomfortable situations where people are better than you, you preform under pressure. Makes you want to be better." – Samantha Fortune
"From my own personal experience, take advantage of all the ice time you can get! If it's open skating, open hockey, stick and pucks – I credit being on the ice every day even if it was just for fun to a tremendous amount of my own personal development. You meet so many good people who will help you somewhere along your journey. Hockey is a small supportive community, so get out and skate, play, and have fun! I believe all of us start because we think it's a fun sport and we enjoy it. If you don't start now, then when?" – Lauren Patterson
"I started in my late 30s after moving to a new house across from an outdoor ice rink. Started skating with my boys and learned with them until I found a program at the University of Waterloo where the Warriors coach beginner women skills and drills once a week in the Fall. Loved it so much, I started playing shinny and got involved in charity tournaments. Find people who love the game and who will teach you their passion. Have fun!" – Mia Macpherson
"Open skate—go to them! It will help with your edge work and heighten your awareness when zig zagging and avoiding other skaters and obstacles. Never ever give up. There'll be bad days but many more good days. Learning to play the game is a marathon not a sprint. Off-ice training is very beneficial. Work on your shooting and stickhandling mechanics. It's great if you have a friend to work with." – Carl Barretto
Find mentors and encouragement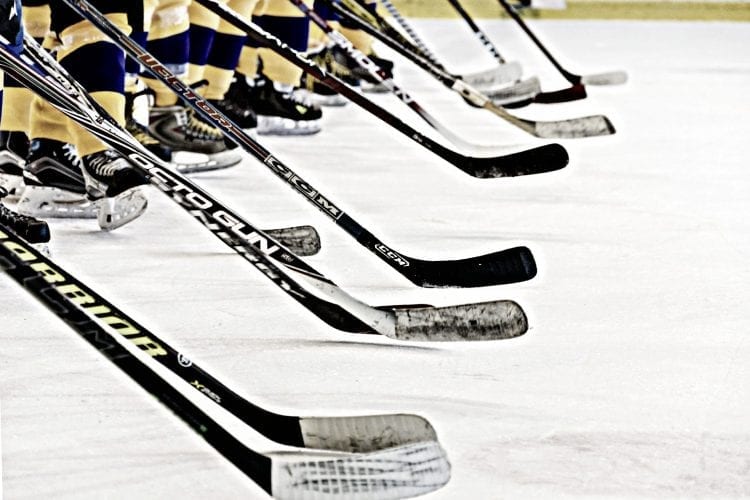 "Find someone to support you. Find someone who is willing to help you get to where you want to go and what you want to do. It's not that easy to just get up and go do it. I struggle with my parents with my hobby in hockey. In a way it's something they're not used to. With my husband, it's a way of life. He took the time and effort to get me where I'm at… After a few times of watching him play, I wanted to learn. After I told him we went to the rink almost every weekend just for me to learn. The point is, find yourself a supportive network. You can't get anywhere you want to go without it." – Cheyenne Vogel
"It's important to find people who care about getting you started. One of the programs I started in another organization I ran was our 'Development program'. Girls would strictly practice with girls or their age or skill level. We had coaches who would take extra time with them one on one every single practice. Having that individual development plus a fun team setting got so many girls into joining our program. Some organizations don't have a program like that, but sometimes all you need to do is ask and someone will welcome you out on the ice." – Lauren Patterson
"Have fun and never be afraid to ask other players for help or to ask questions about what they're doing (what is the drill for, etc). Most hockey players are really helpful and are super encouraging." – Lisa Corman
If you're looking for an online community to ask questions to, get advice, and connect with like-minded women's hockey players, coaches, fans, and more, join our WHL COMMUNITY Facebook group!
Don't Give Up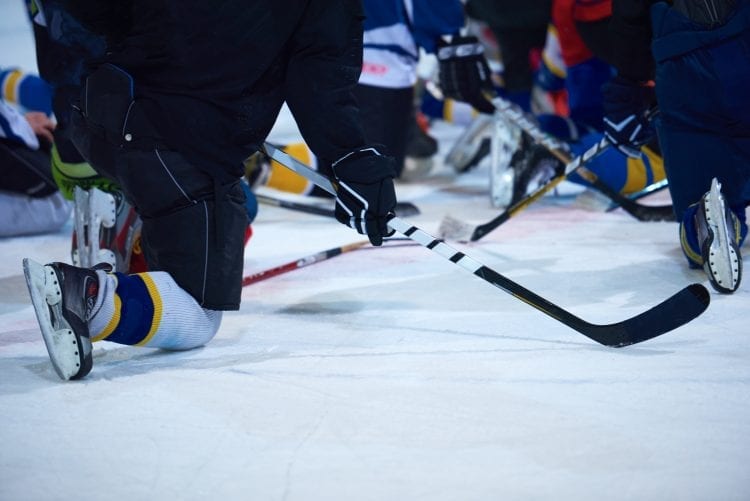 "Being scared or intimidated to try hockey as an adult is normal – don't let those feelings sway you from trying. Be kind to yourself and realistic. It takes time to learn a new skill, so have fun with the learning, and celebrate every milestone no matter how small." – Robin Billsborough
"Plain and simply put, do not expect too much of yourself. You will not be an expert straight out of the gate. The Buddhist "Beginners Mind" should be at play here. Bring a childlike expectation and sense of fun to the ice every week and to each of your practices. You are "as an adult" taking on the learning of three very complicated activities that together as a whole make up this wonderful game." – Daniel Brown
"Parents – make sure you are giving your children encouragement. It is easy to point out mistakes they make unfortunately and forget to tell them how proud you are and how great they are doing." – Elizabeth Perry
"Don't get discouraged, learning a new skill takes time, practice and repetition! Don't compare yourself to women who grew up playing the game, because they have had years to learn the skills, and you are starting out! Find a mentor, make some friends, it's always easier to persevere when you have the support of the people around you. And have fun! Hockey is for everyone!" – Jessica Pumphrey
"Enjoy the process or roller coaster that learning to skate and play hockey is. Hockey is an absolute blast, but there will be frustration as you learn and grow… and finally, challenge yourself. To get better, you have to get outside of your comfort zone. Mostly, this means you have to be willing to fall/stumble/have bad days on the ice. It is a scary prospect, especially when you start a difficult sport like hockey in your 30s, 40s or 50s." – Lisa Corman
"Don't be intimidated by more experienced players. Hockey isn't the easiest sport to pick up and, as someone who's been playing for nearly two decades, I'm impressed with anyone who's willing to give it a go later in life… especially if they're just starting out on skates." – Maggie Benson
Just Start!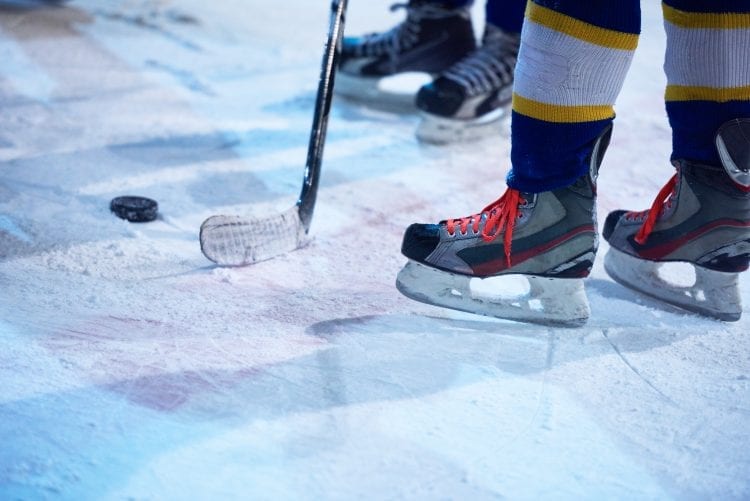 "It's never too late and almost never too early! Hockey is a great sport for everyone, great exercise for both body and brain so no reason to wait for a better day to start. If you have a daughter or if you are a mother who wants to play – just do it!" – Tina Carlson
"I would say, don't let anything hold you back. If you want to play hockey, do it! Don't let anyone tell you you can't do it because you can. Find a team in your area and go out. It's never too late to start playing this game." – Mikayla Guarasci
Now, go have fun!
If you've been thinking about starting and haven't yet—HERE'S YOUR SIGN! We promise you won't regret taking up this beautiful game!
---
Taking up hockey and want to share your experience along the way?
Related Articles