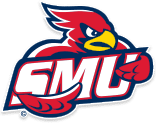 Website smuwhockey Saint Mary's University of MN
Position Responsibilities
Saint Mary's University of Minnesota invites applications for an Assistant Women's Hockey Coach. This position is full time and will serve as the assistant coach for the women's NCAA Division III intercollegiate hockey program. Job responsibilities include:
•Travel to regional and national recruiting events, identifying and prospecting potential recruits for women's hockey program.
•Perform essential coaching duties including, but not limited to:
•on-ice coaching
•practice planning
•game conduct strategy and evaluation
•scouting of opponents and potential recruits
•Coordinate office tasks such as mailings, e-mail communication, visit correspondence, travel scheduling, equipment inventory, budget oversight, etc.
•Oversee, direct and supervise part-time staff and student-workers as needed.
•Perform secondary duties as assigned by the Athletic Director.
The ideal candidate must:
•Be able to train functional groups within team training system.
•Be able to work independently on multiple projects without prompting.
•Be forward-thinking and have effective problem-solving skills.
•Be able to interact with a large range of personalities and value sets.
•Have the ability to communicate clearly and effectively with colleagues, students, recruits and other stakeholders.
•Conduct oneself according to NCAA Division III and MIAC rules and regulations.
•Be able to travel.
•Work evenings and weekends.
The successful candidate must support, respect, and advance the mission of Saint Mary's University as a Lasallian Catholic institution.
Bachelor's degree required.
Previous collegiate, club or high school coaching experience preferred.
About Saint Mary's University of MN
Saint Mary's University of MN is located in Winona, MN. The university is affiliated with the NCAA Div. III and competes in the Minnesota Intercollegiate Athletic Conference (MIAC). The athletic department offers 21 sports (10 men's and 11 women's).